Pop Bottle Race Car
Teaching is much more than just regurgitating information from a text book... or at least it should be.
After leaving the comfy confines of the Land of Maple Syrup over half a decade ago, I have been earning my keep by teaching speakers of other language to be speaking the good english (how many mistakes does that sentence have?).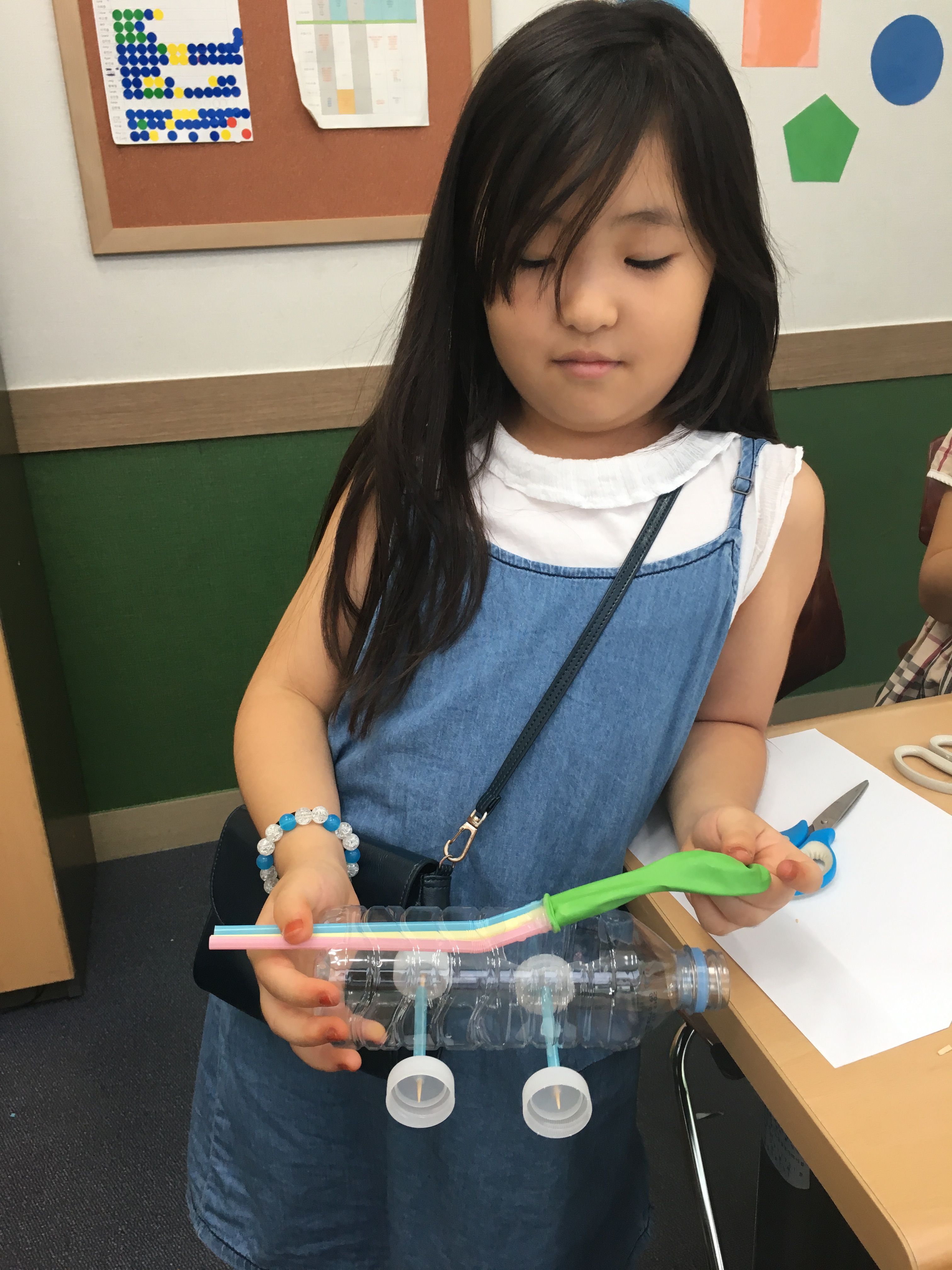 The Final Product
How to Make English Fun
After a whole lot of trial and error along with my own experience learning a new language, I have fun one universal truth, people learn and retain a new language when they are having fun. For instance, if I am teaching a young boy about colors and we are just reading text from a book, the boy will likely lose interest fast, but if I can relate colors to something the boy is interested in, for example transformers robots, then he is more likely to stay engaged and enjoy the lesson.
So, to the point of this post. The last several months at my English academy in South Korea, I have have been trying to spice things up, creating more engaging English lessons for the students and show them that learning English doesn't have to be about studying grammar from a book.
So once a month all the students get to partake in a 'special' class, where we do science experiments, build things, cook things and do anything that doesn't involve studying from a book.
Inspired by @bigbear and her post about some fun things for children to build, I decided to give it a go with my students.
Here is one of my students Betty, testing out her creation
It was an overwhelming success. The kids had a great time, learned some new vocabulary, learned that you don't need a cell phone to have fun, and most importantly enjoyed speaking English in a way that wasn't considered studying.
If anyone has any ideas for future classes I would love some feedback