Earlier this week, I heard an old riddle for the very first time. It is so perfect! I can not wait to use it in my classroom this fall.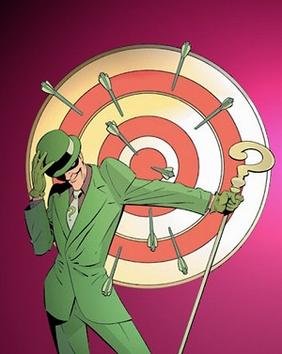 Riddle me this, how did he not get shot?
What is the riddle?
If there are ten birds in a tree and you shoot one, how many are left?
Pretty simple math problem right?
10 - 1 = 9
Great! But what is the point? That is too easy.
Well I won't be using this riddle in my math class.
I will be using it in World History.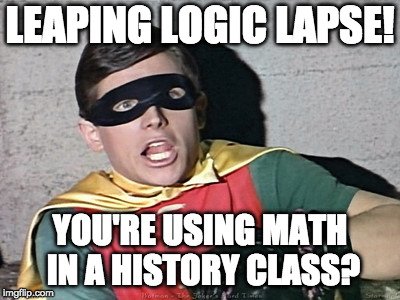 I plan to ask my students this riddle and wait for their responses. I anticipate that several kids will raise their hands. If I happen to call on a student who gives the proper mathematical answer, I bet everyone else will put their hands down and agree with the answer. Sadly, this will happen even if a student may have been thinking of a different response. Teenagers don't like to look foolish in front of their classmates. It is much easier for him/her to go along with the group answer even if he/she does not agree with it. By the end of the year, I will fully expect my students to be bold enough to risk being incorrect. However, at the start of the year it is tough for them to assume that my classroom is safe for risk taking.
As the rest of the class lowers their hands, I will ask why?
Perhaps I will call on one of the other students whose hand was raised.
Beaming she will respond, "Because 10 minus 1 is 9."
I will answer...
Maybe.


Maybe?
Maybe?
This is a simple question!
The answer is 9!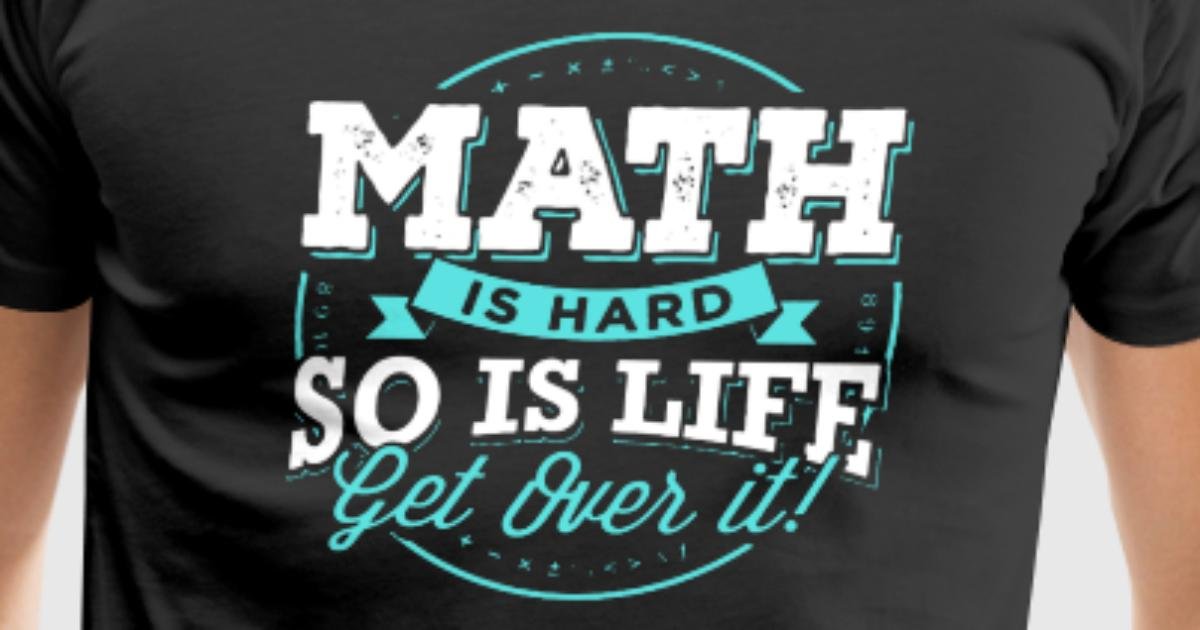 Maybe.
After asking if anyone else wants to take a shot (pun intended), I will ask a leading question like "has anyone here ever been hunting?"
Because I teach in a very urban area, it is not likely that a majority of my students have hunted... but it is possible. If there is a seasoned hunter in the bunch, he/she may have a different answer based on his/her experience. If there are no hunters, I can solve the problem by simply asking, "Why do you think I brought up hunting?"
I am confident that this will illicit a new response.
I imagine a couple of hands eagerly shooting up to give the new "correct" answer:
Zero
Again I will ask, "Why?"
A proud student will respond, "Because when you shoot the first bird, the other 9 will fly away."
Time for me to ask, "Why?"
"Because the noise will scare them away."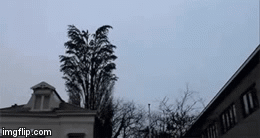 I will respond...
Maybe.
Maybe?
Again?
Next I will ask, "Is there any way to shoot the bird without the others hearing a noise?"
Now I will have them. Kids minds will race as they shout out answers including:
"They could use a silencer." (My 14 year old students watch a lot of movies and play many video games)
"They could use a slingshot."
"They could use a bow and arrow."
"They could use a laser."
Maybe.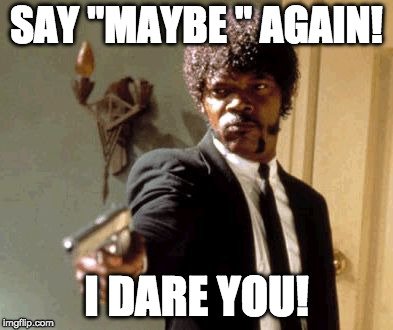 After that "maybe" (and the kids are ready to strangle me for my annoying non-answers) I will ask what the point of the lesson is.
Perhaps they will get it right away. Perhaps they will need some leading questions to help. Either way, when it is over, I want them to walk out of the classroom certain of a few things:
My classroom is a safe place to take risks. If they don't agree with an answer, they should speak up.

Intelligent people can come up with different answers to the same question... and the differing answers can be equally correct.

A person's unique point of view can affect how he/she answers a question. Would the exact opposite have happened if I asked the riddle in a farming community? Maybe. (Bet you saw that coming)

It is not good enough to simply answer a question in my class. They must be able to back up their response because I will always ask "Why".

Uncovering new facts may make it necessary to change your answer. You can not simply ignore facts because they prove you wrong. For example, if I show them a video of ten birds and after one is shot, five fly while four remain, they can't simply dismiss that evidence because it proves them all wrong. Instead, they should continue the conversation by asking why that occurred.

You can't simply invent facts in order to back up your response. If the hunter has a sling shot, you can't simply refuse to acknowledge the slingshot and instead say that he has a gun.

You must be careful to ensure that your sources are authentic. If the image of the hunter were photoshopped to make it appear that the hunter were using Han Solo's DL-44 heavy blaster pistol, you should check another source.

They better get ready to do some thinking this year.


Oooooooo! I just thought of another answer.
The answer is ten because they were "shot" by a photographer.
Is that correct?
Maybe.