NEW WORD? WEEK DAY 2 - Plandid
Hello Steemians!
Yesterday he had sweatworking - do you remember what it means? if not check the link!
Today, a word that has been created due to the power of social media. Have a look below: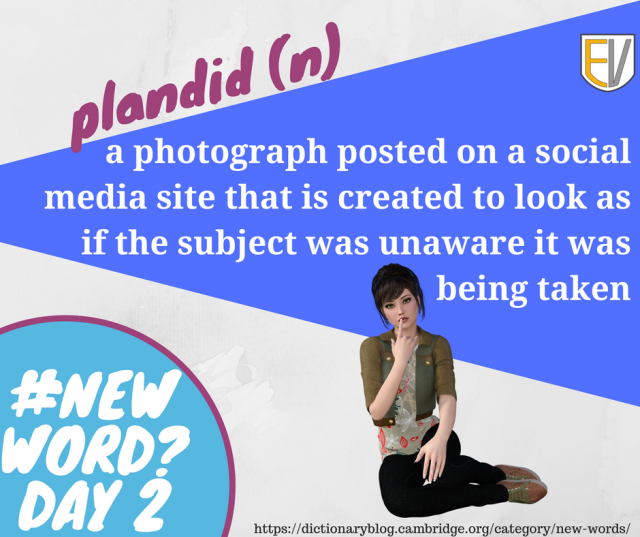 It is a combination of two words: CANDID + PLAN
Candid means honest, true, unposed (when thinking about photos), whereas if sth is planned it is thought through and organized... So  you plan to have a photo that looks as if you didn't plan it...
Think 90% of instagram photos ;) "This is me in the morning" "oh look! My partner caught me eating a burger".
They are all plandids...
Stay tuned for DAY 3! And remember to follow me @cwbrooch and upvote :)
CHEERS!!!