NEW WORD? WEEK - DAY 1 - Sweatworking
Hi Steemians!
Long time no see! Time for another awesome week of learning! I've been interested in new words recently. Checking what gets into a dictionary, suggestions etc. So why not have a week of new words?
They are not officially in the dictionary yet but they are well on their way... :)
All words are taken from the Cambridge Dictionary Blog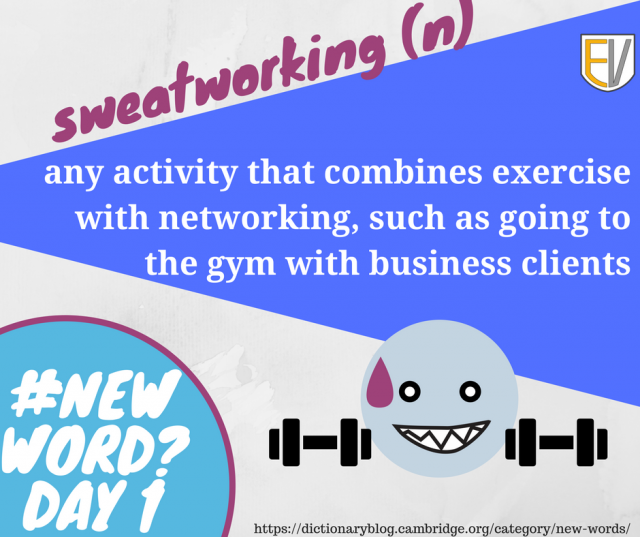 Follow me @cwbrooch for more! And remember do upvote and comment!
Do you do a lot of sweatworking? :)