Knock knock jokes - Day 2
Hello, Hello! 
Time for another day of knock knock jokes with an explanation. If you missed Day 1 go and check it out.
So: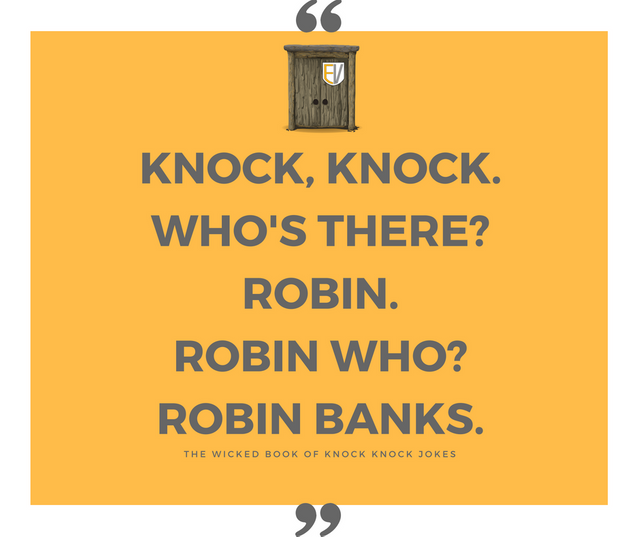 I like knock knock jokes where the joke can functional as a name :) It's short and precise and doesn't require too much explanation.
 Robin Banks would be an excellent name for a thief in a board game :)
Why? The play on words is based on how "robbing banks" is pronounced.  You may have noticed that very often verbs are written a bit differently when the message is more relaxed, informal etc:
Example: chilling -> chillin'

A: Whatcha doin'? (what are you doing?)
B: Just chillin' (I'm just chilling)
Notice one more thing :) Remember yesterday? I told you about "pootcha", in the example above we have "whatcha" - same technique . :)
Stay tuned for day three tomorrow :)
And remember to follow me and upvote :)