💌 Comment Challenge #51 WINNER!! (600 SP - 2 weeks Delegation!!) 💌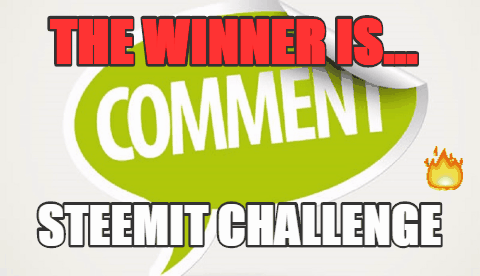 This is the moment you have been waiting for! Or, at least that might be true if you are one of the contestants this week. Because it is now time to present the winner of the 51st edition of the Comment Challenge.
We had an interesting food creation in this week's posts, something which stimulated a lot of different senses. Not often you see words like yummy and yucky being mixed so frequently... 😃
Please read on to find out more.
---
Check out the announcement post and read all the awesome comments: Steemit Comment Challenge #51
Steemit Comment Challenge #51
This week's featured post came from @mrchef111 where he showed us how to make his special dessert, labelled, "Worms in Dirt". Seeing the various reactions it seems to have been a great post for this challenge.
We again had no specific theme so the contestants were free to choose how to best tackle this one.
The 1st prize this week and the 600 SP 2 weeks delegation, go to, @wesphilbin. The featured post was easy going and fun, and I think @wesphilbin perfectly match that mood. It was a simple and elegant comment with a humoristic touch.
Thank you @wesphilbin for the great comment and congratulations on winning the 600 SP delegation.
Please check out the comment here
1st Prize: 600 SP for 2 weeks!! - Congrats @wesphilbin!!
Proof of payout

Generous Donations!!
I'm very grateful for the donations received so far. It has given the challenge some extra "steam"!
zeartul donated 10 SBD
destinysaid donated 5 SBD
dray91eu donated 8 SBD
tech-trends donated 10 STEEM
fishmon donated 10 SBD
destinysaid donated 5 SBD
fishmon donated 5 SBD
nanosesame donated 10 SBD
amariespeaks donated 5 SBD
leeart donated 1 SBD
jo5h donated 4 SBD
hitmeasap donated 5 SBD
sparrowbernard donated 3 SBD
abh12345 donated 7.5 SBD (+500SP 1 week delegation)
yasu24 donated 1 SBD
If you are reading this, please visit the blogs of the cool bunch above and send them some love. Why not write them a godlike comment? 😃
Previous Comment Challenge Winners
The list is from oldest to newest:
guyverckw, stephcurry, timeshiftarts, dray91eu,
digitalking, fatpandadesign, fishmon, kslo,
learnandteach01, cryptobychirag, japh, brandyb,
stellastella, amos-robinson, lucyc, bridgetnnenna,
adesojisouljay, teekingtv, donnest, vonromulobalsamo,
sola3097, steemangelc, michaeljerry0, jo5h,
davemccoy, kimberlylane, adazone, leighleigh,
barski, topstoriez, gillianpearce, johndoer123,
lynncoyle1, stevenwood, hermannsol, barski
maxijgcomm, cuddleme, minismallholding, cadawg,
aurodivys, maquemali, blueeyes8960, oliviackl,
blessed-girl, wonderwop, stortebeker, paramimd,
@ferrate
@artgirl
@wesphilbin
...will YOU be next on the list??
For all you Minnows out there, please remember that a well-formulated comment can be a very profitable business. Not only does it give you cash, but you will also gain followers from it. Spend some time on those 1-2 liners and start making cash from your comments.
*** Thank you all and I see you next time ***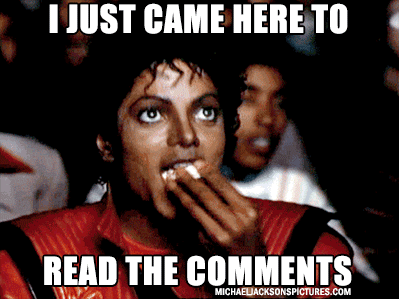 Peace and Love People
The next round will start on the 9th of June.
Please donate, please help minnows grow.
If you like this idea and would like it to grow. Please feel free to donate and I will add it to next round's Prize. Mention #steemitcommentchallenge in your memo.
Click HERE to learn more about Minnow Support Project.
Click here to HERE to connect to our Discord chat server.

---
Please consider voting me as a Witness.