💌 Comment Challenge #50 WINNER!! (1000 SP - 2 weeks Delegation!!) 💌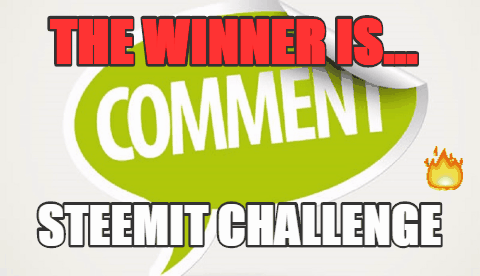 It is time to present the winner of Round 50!! As we have reached halfway to 100, the two weeks delegation prize was set at 1000 SP. At least a little extra to celebrate number 50, it's an increase by 400 SP from the normal level.
Please read on to find out more.
---
Check out the announcement post and read all the awesome comments: Steemit Comment Challenge #50
Steemit Comment Challenge #50
This week's featured post came from @lennaliv. She recently joined, and this post was her one-month reflection since starting her blog on the STEEM blockchain.
We had no specific theme this week so the contestants were free to choose how to best layout their comments.
The 1st prize this week and the 1000 SP 2 weeks delegation, go to, @artgirl. We had a number of good comments this week but the one that stood out the most was the one from Artgirl. It was a long one, but the way it was outlined, as a reply sharing her own experience, it wasn't an issue at all. It was nicely formatted so it was an easy read.
Thank you @artgirl for the great comment and congratulations for winning the 1000 SP delegation.
Please check out the comment here
1st Prize: 1000 SP for 2 weeks!! - Congrats @artgirl!!
Proof of payout

Generous Donations!!
I'm very grateful for the donations received so far. It has given the challenge some extra "steam"!
zeartul donated 10 SBD
destinysaid donated 5 SBD
dray91eu donated 8 SBD
tech-trends donated 10 STEEM
fishmon donated 10 SBD
destinysaid donated 5 SBD
fishmon donated 5 SBD
nanosesame donated 10 SBD
amariespeaks donated 5 SBD
leeart donated 1 SBD
jo5h donated 4 SBD
hitmeasap donated 5 SBD
sparrowbernard donated 3 SBD
abh12345 donated 7.5 SBD (+500SP 1 week delegation)
yasu24 donated 1 SBD
If you are reading this, please visit the blogs of the cool bunch above and send them some love. Why not write them a godlike comment? 😃
Previous Comment Challenge Winners
The list is from oldest to newest:
guyverckw, stephcurry, timeshiftarts, dray91eu,
digitalking, fatpandadesign, fishmon, kslo,
learnandteach01, cryptobychirag, japh, brandyb,
stellastella, amos-robinson, lucyc, bridgetnnenna,
adesojisouljay, teekingtv, donnest, vonromulobalsamo,
sola3097, steemangelc, michaeljerry0, jo5h,
davemccoy, kimberlylane, adazone, leighleigh,
barski, topstoriez, gillianpearce, johndoer123,
lynncoyle1, stevenwood, hermannsol, barski
maxijgcomm, cuddleme, minismallholding, cadawg,
aurodivys, maquemali, blueeyes8960, oliviackl,
blessed-girl, wonderwop, stortebeker, paramimd,
@ferrate
@artgirl
...will YOU be next on the list??
For all you Minnows out there, please remember that a well-formulated comment can be a very profitable business. Not only does it give you cash, but you will also gain followers from it. Spend some time on those 1-2 liners and start making cash from your comments.
*** Thank you all and I see you next time ***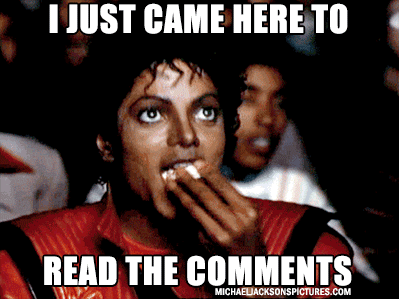 Peace and Love People
The next round will start on the 12th of May.
Please donate, please help minnows grow.
If you like this idea and would like it to grow. Please feel free to donate and I will add it to next round's Prize. Mention #steemitcommentchallenge in your memo.
Click HERE to learn more about Minnow Support Project.
Click here to HERE to connect to our Discord chat server.

---
Please consider voting me as a Witness.