❤ @THELUVBUG NEEDS YOUR SUPPORT TO CONTINUE CURATING YOUR POSTS ❤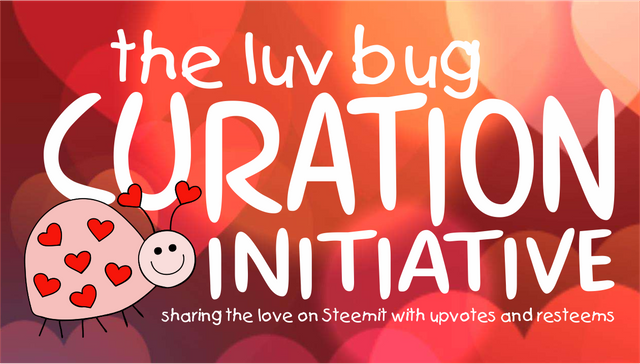 HAPPY FRIDAY FOLKS!
Do your posts need a little bit more love and attention?
Well, have you heard of The Luv Bug at all?
Alright, then I suppose I should introduce myself properly...

In proud collaboration with @steemitbloggers
and its founder @jaynie

interested in joining the Steemit Bloggers Community?
@theluvbug regularly supports the Steemit community with upvotes and resteems of great content which is really adding value to this platform, but in order for me to grow, I also need all of you to help me by spreading the word of #theluvbug...
so even more than your upvotes... your RESTEEMS of posts like this are invaluable!

WANT YOUR POSTS TO BE CONSIDERED FOR AN UPVOTE AND RESTEEM?
Well ITS EASY! All you need to do is upvote and resteem this post and then use the tag #theluvbug in the posts which you would like me to consider supporting
PLEASE BE AWARE THAT ONLY AUTHENTIC AND ORIGINAL CONTENT WILL BE CONSIDERED.
posts where the content (including images) has not been credited to an original source will NOT be supported. Please also note that all post links shared will be checked for plagiarism and ANY plagiarism found will be reported.

I AM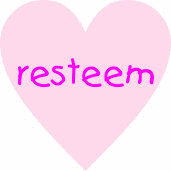 Spreading the STEEMIT LOVE with upvotes and resteems of QUALITY Steemit content. Use #theluvbug to get my attention :)
......

WOULD YOU LIKE TO SUPPORT THE LUV BUG?
THE LUV BUG DELEGATIONS
If you would like to make a delegation to support this curation initiative,
you can follow any of the below links
25SP
50SP
100SP
250SP
500SP
1000SP
2500SP
5000SP


The @steemitbloggers is a discord community of individuals who are committed to producing content which adds value to the Steemit platform. We are STRONGLY focused on supporting our fellow members individul growth as well as offering support to those that are new to Steemit and still trying to get ahead. We are a CLOSE KNIT community of individuals, each with our own strengths, passions and input, yet ALL willing to go the extra mile for our family members... WHY? - because, simply put - we CARE about one another and MANY HANDS make light work! - THAT is what FAMILY is about! - To infinity and beyond...
interested in joining the Steemit Bloggers Community?