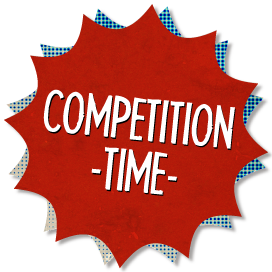 Source
---
First, Some Background
---
I don't know about you, but I've found that as my age increases, so does my thirst for knowledge. I've always loved reading. For as long as I can remember, I've had a book on the go, sometimes devouring it in a matter of hours, sometimes, months, depending on what else I have on my plate at the time. But either way, I've been a reader.
I remember seeing once, somewhere in an article, that John Grisham's wife would read 4 novels a week. Now that's way more than I've ever been able to do, but then, my spouse isn't an author, and as such the need to work persists!
My main point here being: reading is great. My second point, albeit glossed over, is that over time, my tastes in reading material have evolved. Initially, a reader of everything fiction, I have slowly transformed into a reader of, predominantly, nonfiction. While I do still read fiction, I much prefer to read a good article on something (anything, really), that is going to educate me in some way, manner, or form. It might challenge my beliefs, it might entertain me, or it might sadden me, but it will increase my knowledge.
One of the positives to reading nonfiction today, is the relatively new movement of 'creative nonfiction'. Yes, if you haven't heard of it before, it's actually a thing. If you don't believe me, have a look at this site (because you should believe everything you read on the internet!!). I actually studied a creative nonfiction topic as a part of my course at university, and found it really interesting.
So, without any further procrastination, please allow me to introduce you to the inaugural Tech Writer's Competition. A competition that aims to encourage exceptional creative nonfiction with a focus on technology and all it has done for society. I am anticipating that entries will be of the highest quality, entertaining and informative. If you don't know a lot about what makes a piece fall into the creative nonfiction genre, then you might want to do some reading first. Start with the link in the previous paragraph. Most of you probably already write your Steemit posts in this manner, but just don't realise it!!
---
Then, Some Information
---
By now, I hope you are asking, 'So? How do I enter and what can I win?' Well, hold your breath no longer (that's your cue to exhale if you found the introduction so riveting that you have suddenly realised you're not breathing in anticipation of what's to come!). Let's continue to examine some of the finer aspects of the competition, followed by a recap of the rules you will want to follow.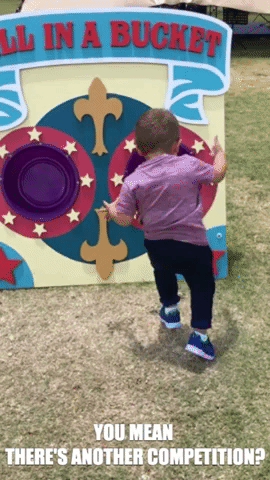 So, what's the deal?
The guidelines of the competition are simple.
There are four categories in which you may enter - if you need, follow the links to see an example of what you might write on for each category:
The competition will run up until the end of the 7 day author payout. Winners will be announced as soon as possible (most likely, within a few days) after the close of the competition via the comments section of this post.
What will I win?
There will be one winner selected from each category (it is possible to win more than one category) based upon originality, creativeness and informativeness.
Winners will each receive 22.5% of the total author SBD payout (for a total of 90%).
The entry, regardless of category, with the most upvotes will receive the Most Popular prize. This will come from the remaining 10% of the total author SBD payout. The Most Popular winner will not necessarily be a category winner.
As an example, if the final author SBD payout is 8SBD, then the category winners will each receive 1.8SBD, and the Most Popular winner will receive 0.8SBD: (1.8 x 4) + 0.8 = 8.
I think that should make sense.
Your post will also be placed on a weekly curation post, which will I will be commencing after this first competition.
If there are no entries for either a category, or at all, any author SBD payout will jackpot to the following competition.
How do I submit my entry?
Simply place a link to your post in the comments section making sure you indicate which category the post is being submitted to (Innovation, Reviews, Streaming, or People).
---
Next, Some Rules
---
You may enter in more than one category, but you can only submit one entry per category. More than one submission will result in disqualification from all categories.
You cannot submit the same post in multiple categories - this will result in disqualification from all categories.
Entries must be informative yet creative in nature.
Entries should be proofread and in English.
Entries must be a minimum of 300 words.
Entries must be original - any sources quoted need to be referenced.
Images (relevant to the nature of the post) are optional, but are encouraged, and also must be referenced if not your own creation.
Topics, regardless of category, more than 6 months old will be disqualified (don't write a review on the iPhone 5).
Post the link to your entry in the comments section - make sure you indicate the category you are entering, otherwise you will be disqualified.
---
Finally, Some Encouragement
---
Before you head out and put fingers to keyboards, please remember that the idea of this competition is not solely to win (although that's always encouraging! It's to bring like-minded people together in a community where we can learn from each other and support each other while doing it. Make sure you put your creative foot forward as you write your entry, and have some fun as you do.
The plan is that this competition will become a weekly one, and with your support, I think that is an entirely plausible idea. If you happen to read this and are not particularly interested in entering, but know someone who may be, could you please steer them in this direction? I would be grateful.
If you have any further questions, or need clarification on any of the guidelines, please reach out via the comments section.
Well, let's go!
Be creative. Write well. Good luck.
---


Join us @steemitbloggers
Animation By @zord189