[S.O.S] CALL FOR HELP FROM ALL STEEMIT COMMUNITIES & INDIVIDUALS - WE NEED YOU!!! PLEASE!!!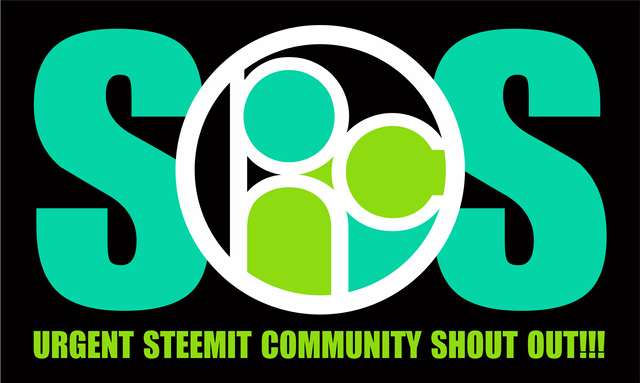 I am posting this as an OFFICIAL CALL FOR HELP from the individuals AND communities of Steemit - whether in the delegation voting poll or not - whether voted or not!
WE NEED YOUR HELP PLEASE!!!
We have fought tooth and nail to hang on to our position in the top three and our community members have poured nothing short of blood sweat and TEARS into this every single hour of every single day! The reality is, we are the ONLY TRULY INTERNATIONALLY driven contender that now stands a chance at WINNING this - AND WE NEED YOUR HELP!! WE NEED THE HELP OF YOU AS INDIVIDUALS AND COMMUNITY HEADS. We realise many of you have voted already, but please can you help us find those that haven't! Please can you help us by spreading the word - resteeming our posts and well - ANYTHING ELSE YOU CAN THINK OF! Anybody who knows our community knows that we deserve this win and knows full well that the rewards of the win would be used to greatly benefit the platform as a whole!
A message from my little man @judethedude... and the only reason we didnt post this on his account via dtube is because he has delegated all his steempower to @theluvbug and did not have enough RC to post right now... so here it is! :)

@qurator
@actifit
@crowdmind
@spunkeemonkee
@steemnurse
@dsound
@freewritehouse
@dtube
@steemiteducation
@share2steem
@archisteem
@steembasicincome
@teammalaysia
@steeua
@steempress
@steemalliance
@minnowsupport
@c-squared
@curie
@travelfeed
@trufflepig
@paradise-found
@adsactly
@artzone
@socalsteemit
@thesteemengine
@cannacurate
@thealliance
@steemxp
@vegansofsteemit
@onelovedtube
@steemcommunity
@Utopian-io
@cervantes
@steemspeak
@steemitmamas
@phototalent
@photofeed
@photocircle
@photomag
@steemitworldmap
@esteemapp
@sndbox
@fundition
@dcooperation
@cookwithus
@steemmonsters
@air-clinic
@steemsilvergold
@goldenproject
@steemterminal
@steemsugars
@teamgoo
@votu
@openmic
@creativecrypto
@oracle-d
@ocd
@ghsc
@teamsouthafrica
@teamaustralia
@steemhunt
@dlike
@partiko
@appics
@tasteem
@ntopaz
@steemitqa
@steem-plus
@musing
@cleanplanet
@whalepower
@davinci.witness
@DRisers
@steemonboarding
@helpie
@elarca
PLEASE HELP US WIN THIS!!! WE CANNOT DO THIS WITHOUT YOUR SUPPORT!
How to vote?
1 Click the below link.
2 Login to steemconnect
3 Select 'steemitbloggers'
4 And youre done!!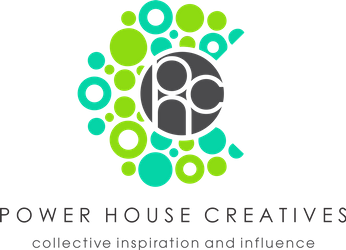 HERE IS THE ORIGINAL POST SO THAT YOU CAN HAVE A LOOK THROUGH THE COMMENTS AND TESTIMONIALS TOO

THANK YOU TO ALL OF YOU THAT HAVE SUPPORTED US IN GETTING THIS FAR! WHAT YOU HAVE DONE FOR US IS INVALUABLE!
@awesomianist
@simplymike
@condeas
@abbak7
@jacksonchakma
@flipstar
@bitrocker2020
@heyimsnuffles
@bafi
@bluerobo
@vinayakgupta
@thekittygirl
@superoo7
@emrebeyler
@nathen007
@thales7
@immanuel94
@suchy
@porters
@blueeyes8960
@phoenixwren
@pileofsteem
@braaiboy
@bengy
@clicked
@oclinton
@sankysanket18
@phortun
@daltono
@gniksivart
@rem-steem
@matkodurko
@upvotenev
@yu-stem
@zen-art
@kaerpediem
@iamjadeline
@davedickeyyall
@sgbonus
@syyed
@uwelang
@joancabz
@ikarus56
@stackin
@steemflow
@buttcoins
@instagram-models
@myquotes
@tryskele
@bluemist
@deadman1
@sinlg
@roselifecoach
@appreciator
@inciter
@elegance
@darkmist
@joelai
@derekrichardson
@manoldonchev
@jaynie
@steemitbloggers
@theluvbug
@ohsnap
@happycrazycon
@allyinspirit
@niko3d
@bboyady
@sameer777
@samboy
@kimzwarch
@staker
@fireshadow
@cryptoria
@omi7
@meesterboom
@roadstories
@nebula-ai
@emmanuel.macron
@wales
@twitter.news
@brittandjosie
@robmojo
@beautifulbullies
@madushanka
@watersnake101
@cheese4ead
@psyceratopsb
@steemitbaby
@pelvis
@blockurator
@joeylim
@gardengnomepubs
@nickyhavey
@traciyork
@alexa57
@balticbadger
@resteempro
@veta-less
@alaikaabdullah
@jaichai
@ambiguity
@basicstoliving
@plantstoplanks
@samstonehill
@robinhoodupme
@robinhoodgive
@heyimsnuffless
@crypto-canine
@steemittarot
@steemitwitchery
@raymondspeaks
@jamesyork
@crypt0wid0w
@mashooq
@sam.hsuu
@route-m-d
@ksolymosi
@el-nailul
@steemcurator
@zord189
@krazykrista
@funtoz
@peerzadazeeshan
@sardrt
@judethedude
@jenina619
@foxyspirit
@merryslamb
@moeenali
@worharchub
@denion
@dawnsheree
@krazzytrukker
@dksart
@matthewmunseyart
@that-dj-guy
@claudiaz
@lynncoyle1
@welovesteemit
@sosadraws
@thegoliath
@ireenchew
@curatorcat
@rebeccabe
@notimetospace
@deadsparrow
@younguru333
@thilah
@janton
@toddrjohnson
@nanastraybutt
@jamesmovic
@mvd
@kvdphotography
@ckcryptoinvest
@delishtreats
@fitnessgal
@currykhoo
@johnskotts
@fruityexplorer
@zneeke
@heartscally
@rwedegis
@karinzdailygrind
@sadheaven
@zekepickleman
@quillfire
@oldskooliskool
@msearles
@musicapoetica
@oleg326756
@alimamasstory
@hanen
@vanessav
@clixmoney
@behelen
@btcmaker
@cailliyork
@mofo-hunter
@dcooperation
@aydie1000
@stormrobertson
@afternoondrinks
@ilanisnapshots
@successforall
@intothewild
@goldenresteemer
@jeanlucsr
@baasdebeer
@arnulfo
@steemshop
@positivexposure
@goldendawne
@criptoreview
@eroticabian
@arunava
@maryloti24
@algo.coder
@nickychu
@liltammy
@hlezama
@viking-ventures
@snowy-june
@zickychris
@doomsdaychassis
@shanedustin
@galatichunter
@smackit
@weirdjournal
@myrealminart
@simonpang
@branlee87
@wanaf
@matthewdoughty
@wendygoh
@onepercentbetter
@yhchan0815
@tagger
@dobsdies
@doana
@travisung
@ladyangelwolf
@pixresteemer
@anonyvoter
@randy-lim
@ioanadana
@mattifer
@lilacse
@blewitt
@gracefu
@kimmiecfields
@wordymouth
@derangedvisions
@thistle-rock
@artik
@leetahsar
@shaheerbari
@tomhall
@bobreedo
@sallybeth23
@hightouch
@camiloferrua
@donsie
@daveonarrival
@birdsinparadise
@cindycam
@apolymask
@nateonsteemit
@mrsummist
@zamifara
@zayyadmikael
@zayyad83
@zaraa15
@almawaddah
@farhafarhana
@addicttolife
@artopium
@artturtle
@learnelectronics
@manicesoteric
@solocult
@steem-ax
@dnitz50
@immarojas
@joannewong
@king-cobra
@artakush
@melindajamulis
@sultnpapper
@dalemajid
@alaqrab
@ambr.global
@purepinay
@catweasel