Since the time crypto market started to take plunge, many have already left the platform. The fall in Steem prices still going on and with below a dollor price, hardly anyone is interested to continue. However if we see it just as another different social network platform, things could have been different.
Crypto experts and critics have started to present different graphs and article which shows drastic reduction on User Activity on Steemit platform, putting a question mark on Steemit sustainability for longer period.
Low rewards being the prime reason making many user be it old or new to part away from steem platform. But if you take my words, this is the right time to increase your stake on Steem Blockchain. Even if you are not a investor who can bring in huge amount, you can still make a mark now by being refular and share your stuff on Steemit.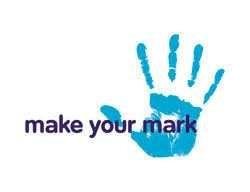 There are many alternative and reward generatings way , one can take part to take some rewards in return.
Here are the list of few way through which , you can be regular on Steemit and can enjoy the fruit when ripe or the price surge in coming days...
These are few of the handy options that keep your interest and motivates to be regular on Steemit. A gurranteed return for your content , though not much to take you to moon but enough to keep your stake alive.
Stay Calm....
Keep Steeming...Steem On !!!



...........................................


Join us @steemitbloggers
Animation By @zord189
..............................................