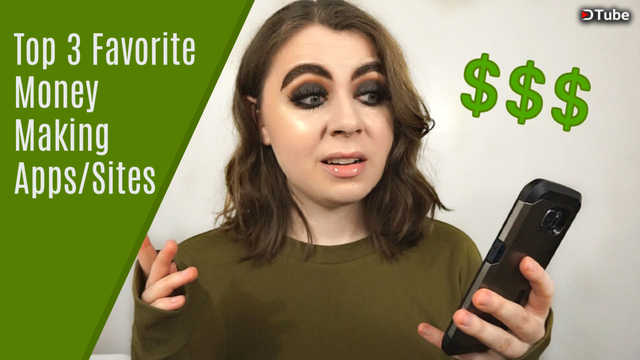 ---
This is the first video in a new series I'll be doing on my channel and in this first video I'll give you my advice and tips for making money on apps/sites PLUS my top 3 favorite apps/sites to use!
Lets Be Friends
Blog - https://www.cailliyork.com/
Twitter - https://twitter.com/CailliYork
Instagram - http://instagram.com/cailli_york/
Facebook - http://full.sc/1yf5I2W
Sites and Apps
Sites
Swagbucks - http://www.swagbucks.com/p/register?rb=41555813
MyPoints - https://www.mypoints.com?rb=47269597
Apps
S'mores - https://goo.gl/wKUFAu
ShopKick - https://getsk.co/win076447 or use my code WIN076447
Penny hoarder is a great blog and were I've found a lot of these apps and sites -
https://bit.ly/2AKfd1U
AVOID Paid Survey SCAMS + The BEST Legit Paid Survey Sites!

...
•The Ending Background Image Is From:
https://unsplash.com
.
Unsplash commercial use license:
https://unsplash.com/license
Some links are affiliate links. If you use them, I'll get a small commission – though there is no extra cost to you.
Thanks for watching!
All words and images are mine (unless otherwise indicated),
and can sometimes also be found on my various social media sites.
My posts may occasionally contain affiliate links. If you click through,
I might get a wicked small commission, with no extra cost to you.
Proud member of...


Animation By @zord189
Join us @steemitbloggers
---
▶️ DTube
▶️ IPFS