Steemit bloggers earnings, compared to top 10 blogs on the web!
Top earnings last month
We all know that you can make (good) money with blogging on Steemit. To put this all little in perspective I did a little research to compare it with other popular blogs. For this little research, I used different sources. I looked into the top 10 paying post of this week, thanks to @masteryoda for this data. (post: http://steem.link/OFom6). Used the top 10 overall SBD earnings , and I looked at what they made only with posting here on Steemit the last month.
For my spreadsheet click here: https://docs.google.com/spreadsheets/d/1e7-ZCTUxB2nYeqvyEHxIaO_6n33_fji-b7gsJ3adtQ0/edit?usp=sharing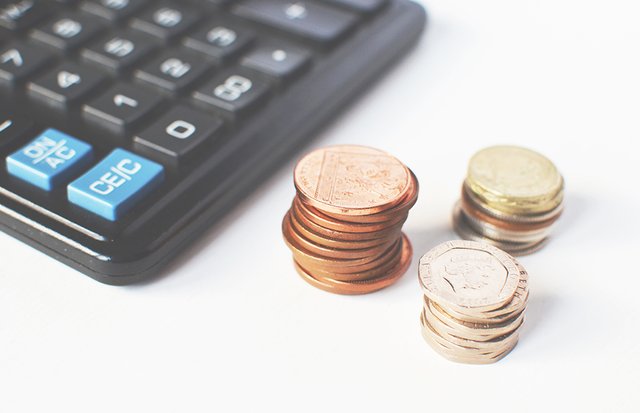 Sumarry top users last month
The top paid post of this top 10 is from @dollarvigilante with total earnings of :
$14.587,00
Congratz to him with this achievement!
https://steemit.com/introduceyourself/@dollarvigilante/the-dollar-vigilante-is-now-on-steemit
The average the top Steemers made on an post was :
$2.507,49
, with a total earnings off
$332.450,89
all the top users together made last month. You can buy a nice villa with this money!
@gavvet is the big winner of last month, he made an amazing amount of
$80.562,19
You can buy a Tesla with this amount of money!
The second and third place goes to @dragonho and @dollarvigilante with $35.792,33 and $33.496,34.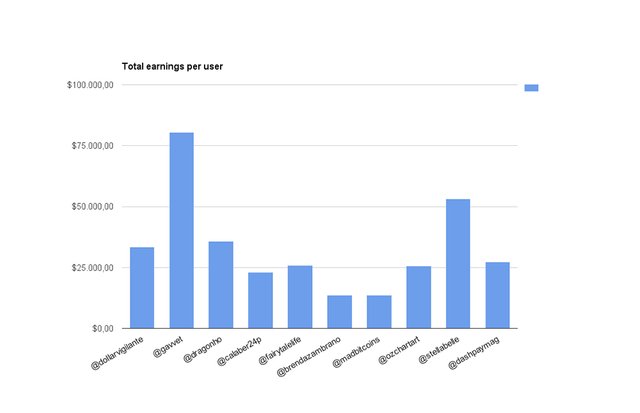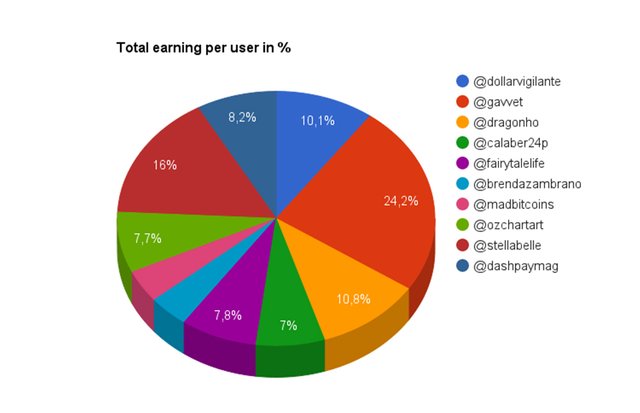 Now let's compare that with top blogs on the web.:
So how is this compared to other blogs on the internet?​ You will be amazed!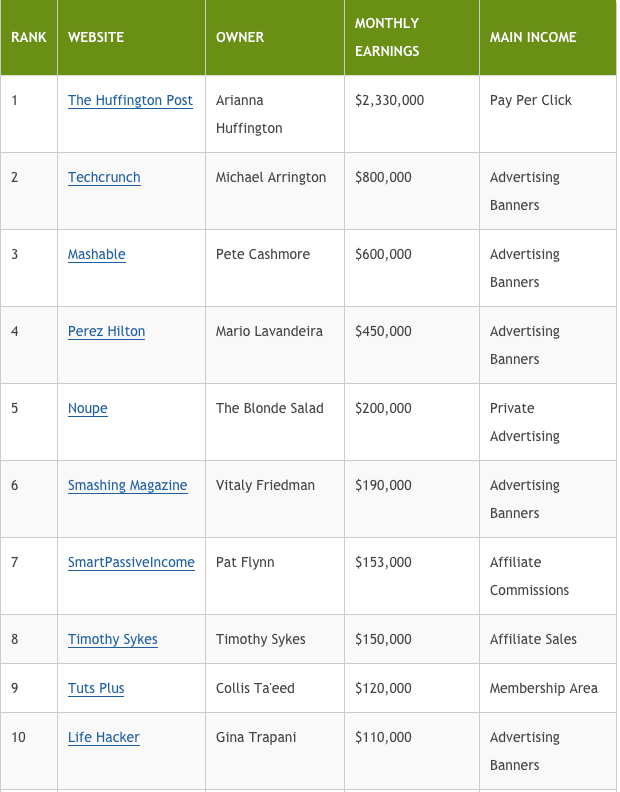 Source: http://www.incomediary.com/top-earning-blogs
As you can see, these Steemit users alone(!) made enough money together ($332.450,89) to end up in the top 5, just below Perez Hilton! Those blogs are full-time businesses, with most of the time an office and allot of employees!
And this all without advertising!
It is not if we will be number one, but WHEN we will be number one!