How to grow up steemit account properly part #3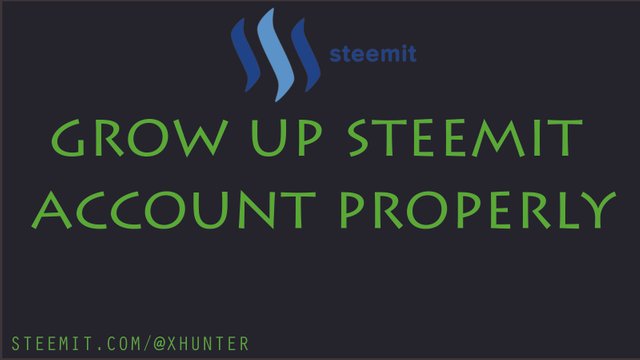 1.https://steemit.com/steemit/@xhunter/how-to-grow-up-steemit-account-properly-part-1
2.https://steemit.com/steemit/@xhunter/how-to-grow-up-steemit-account-properly-part-2
Everyone know that if you do something good at steemit , steemit will follow all the good rules and all of us have to work , only then steemit can do something good.
And that's why we all have to work with steemit with a variety of beautiful unique topics every day. The best way to do steemit is to introduce ourselves and to do good by writhing your own blog.
Besides, I think there is the best way to show my talent, because i think it would be better to develop their own talent.Besides there are various types of platforms is steemit , We can show our position by working on this platform such as d tube .
It is expected that steemit can be done better if i look carefully at the issues that i have discussed in the above issues and i am and i am moving forward.
Read More Interesting Gaming & Technology Post Follow: @XHUNTER