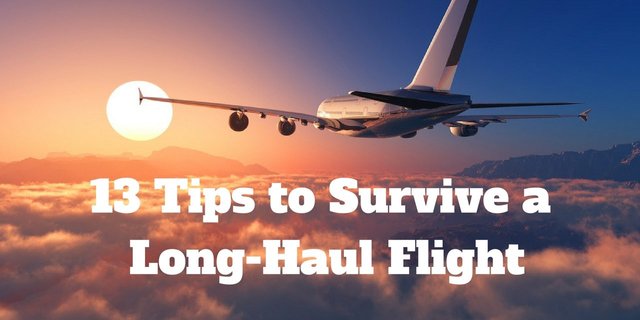 I was going to make a post about being in Steem for the long haul.  When I went to find some art to steal on the Internet I found the picture above and decided to use it as a "Story Starter" and try to come up with 13 tips off the top of my head!  Haha.


13 tips for those who want to be long term investors in Steem.
In no order, and from the cuff.


HOLD as much as you can - Every Steem you earn helps you to earn more.
Compare results to previous months so you can see that it starts going a little faster and a litter faster if you are holding
 If you account is still tiny buy whatever you can even a few bucks will help, momentum grows once you get the ball rolling
Post or reply often, remind people you are here by engaging and making comments.
Network.  It is a Social Networking Site more than a Great Content Site.  Make friends.
Don't pay attention to the dollar amount of Steem, pay attention to how many you are earning,
Help and encourage other users, if you are in for the long haul, make it a fun experience for others as well.
Don't complain often.  Successful people evaluate, figure things out and select a course of action.  They have already accepted life isn't fair and some dude named Dan isn't going to single handedly change the world with a blockchain.  (Although he may alter it some)
Diversify your Steem Income.  Delegate a bit, sell a couple of votes, blog, comment, help SteemCleaners, Enter Contests.  Don't just play one game, invest in several things.
Read about other cryptos and pay attention to the overall crypto markets so you know when Steem is just moving with the markets and when it is impacted by something directly.
If you have a small account vote for yourself, I think you should do it if you have a large account too, it will make you feel better about holding.  Don't do it 10 times a day, but take care of yourself first and help others afterwards.
Don't  expect to make it to trending if you don't buy votes and don't compare your rewards with those who are on it.  Set realistic goals and low expectations.
REMIND YOURSELF WHAT YOU CONTENT IS WORTH ELSEWHERE.
lol, that was fun...  I don't mind my off the cuff list...
What are your top five tips for those in it for the Long Haul?  I'm curious.  
Especially the RedFish and Minnows who are doing great, tell us what you are doing that is working!  Everyone feel free to meet and engage in the comment section and upvote your comment.
Have some fun!