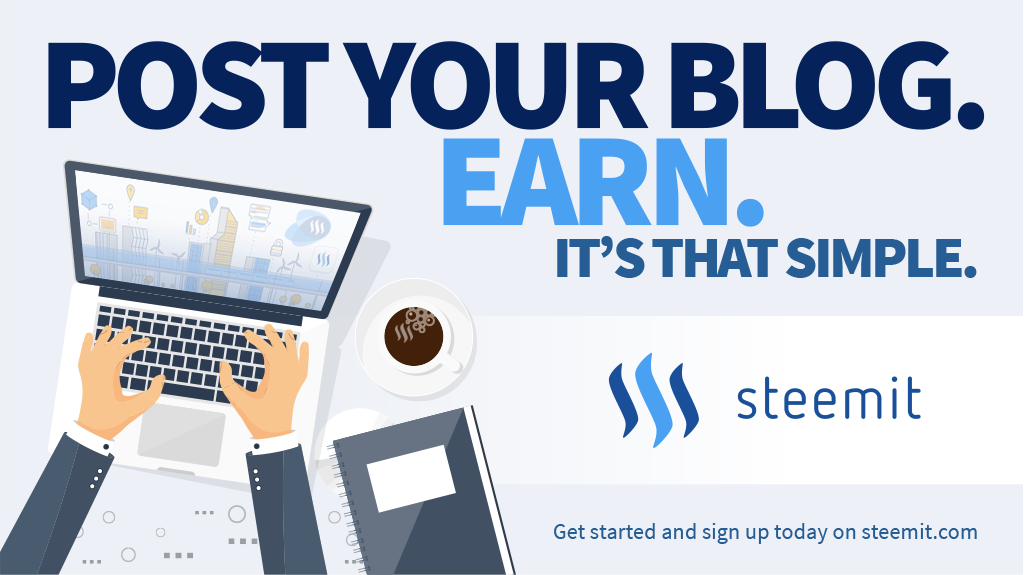 Hi guys this is just an idea I have had today that maybe will be silly or maybe can improve the actual situation.
People like @fuzzyvest are fighting against Bots and trails to create a better platform where people will be more active and there will be less bots.
@berniesanders is supporting several challenges like steemitphotochallege where I normally take part every single week (this time was 2 weeks long).
@steemsport that is doing a great job in here and times ago was rewarding people with SP once the bet was right.
@steemvoter that is rewarding people once nominated (I had luck and I have been nominated too) so again Thank you guys.
So there are several way to attract REAL people to the platform but we know as well that a good part of people come here to make profit and run away or others can't make profit as are saying this is a scam website.
So I have an idea that I would like to share with you then you are much more capable than me and you can create it.
---
My idea
There are so many challenges that are rewarding people for their job, for their skills, for their ideas etc and the rewards people are getting are SBD and Steem.
Now I am very attracted by Cryptocurrencies but I am not very capable and maybe what I am saying is a bullshit but please allow me this thought.... every time you sell SBD or STEEM if there aren't other people buying the value will drop down.
I have noticed it and maybe I am wrong but I think it is working like that.
So coming back on my idea... following all the challenges in Steemit (some of them mentioned above) instead of rewarding people with SBD and STEEM why you don't reward people with a higher amount but in Delegation SP????
I will do an example now.
Steemitphotochallenge is rewarding the first place with 35 SBD the second with 15 (I think) etc etc... what will happen with those SBD? Well normally will be sent to Poloniex, Bittrex or whatever and sold. In this way the value of SBD will be a bit less because the people selling will be more than the actual people buying.
BUT
If instead of giving 35 SBD you WHALE (in this case bernie is the sponsor) you DELEGATE your SP to the winner... well it will be a great win. For example instead of giving 35 SBD you can allocate 100SP to the first place... YOU WILL ALWAYS BE THE OWNER but for us tiny fishes will be a way to grow up our SP.
So in this way I want say I won the challenge... I got my SP delegated and my power will be always higher (that's what the majority of us want) I can't sell the delegated SP as it is not mine but my voting power will be higher and in this way the power will be DECENTRALISED. More people will start writing and being always happy and will attract always more people with skills.
---
So...
The website will run in the same way, the Whales will not lose any SP because they are always the owner of this delegated SP, the people will win the different challenges will receive the delegated SP and will be more powerful, less SBD and Steem will be sold and the value will go up instead of going down and you will attract even more investors.
---
This is my idea, I am not skilled to put it in place but normally I think I have good ideas.
I hope you like this idea and if it wasn't completely clear please write me...English is not my first language and sometimes (especially when I am excited like now showing you my good idea) I can write very bad.
Looking forward to hearing from you guys I wish you a lovely rest of the weekend.
Best regards,
img source: https://steemit.com/steemit/@thedashguy/in-comes-steemit-the-social-network-and-accidental-crypto-currency-on-boarding-platform-to-change-the-world-as-we-know-it
ps: I am sorry if I mentioned some of you but this is the first time I do it.