Haha now this will be frowned upon by people who are against bots. So take it easy on the comments and please "don't shoot the messenger".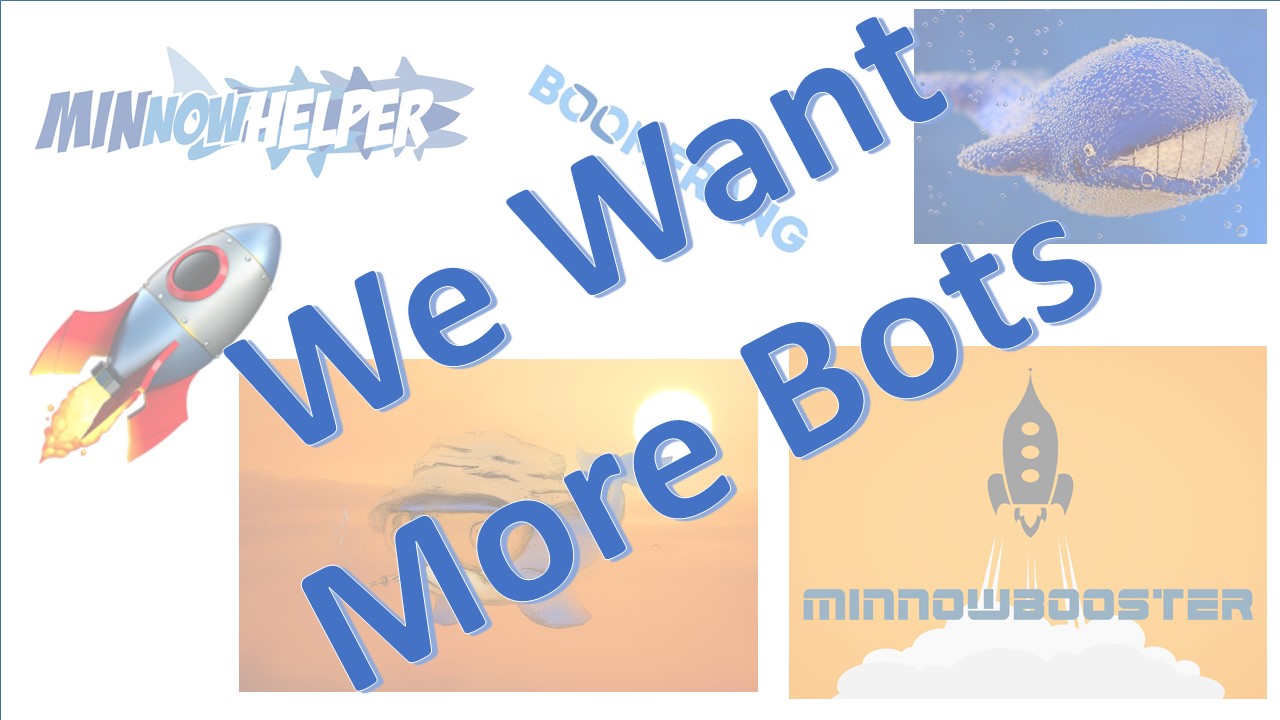 The bots have been around for a while now, some people are loving it some people despise it. This post I will cover the people that are loving the bots and if you despise bots that will be on the next post.
The popularity of the bots have increased, this is probably because people are learning the gains you get from using these bots.
The Gains You Might Get Using Up-vote Bots And Bid Bots
You get bigger return – if you get 1 SBD up-vote you might get $1.50 return (this varies)
You get more exposure – If you get higher up-votes like 60 SBD and get a return of $70 up-vote, you post might get to TRENDING
MINNOWS USE BOTS TOO
You might think only the rich people use bots because they can afford it. You are wrong other minnows found a way to use these bots without putting in their hard earned fiat money into the platform.
This is how some are doing it.
Utilizing the Pay Reward by using 50/50. By using this type of reward on your post you will get 50% of your pay out in liquid SBD and you can use that to get up-vote bots or bid bots.
Some minnows wanted to invest in the platform but can only put small amounts at a time.
This is how they utilize the bots to get increase their investments.
For example: @hardcorebotuser (this is a made up account user name, at the time of posting this, that username @hardcorebotuser do not exist in steemit.com platform)
@hardcorebotuser bought 100 SBD at an exchange and transferred it to steemit.com. He used that 100 SBD to buy up-vote bot and got $200 on his post which made his post to trending.
He got a total pay out of $200 – 25% curation = $150 after 7 days but he use the 50/50 reward so 75 went to his SP and 75 on liquid sbd which he can use again to buy bot for his next post.
These are the reasons why minnows love these bots.
THE PROBLEMS WITH BOTS DUE TO ITS POPULARITY
These bots have become so popular more and more people are using it. Now there are more bid getting put on bid bots resulting in a LOSE.
Below are the example of loses from the bid bots due to more bids put in than the actual reward that the bot can give.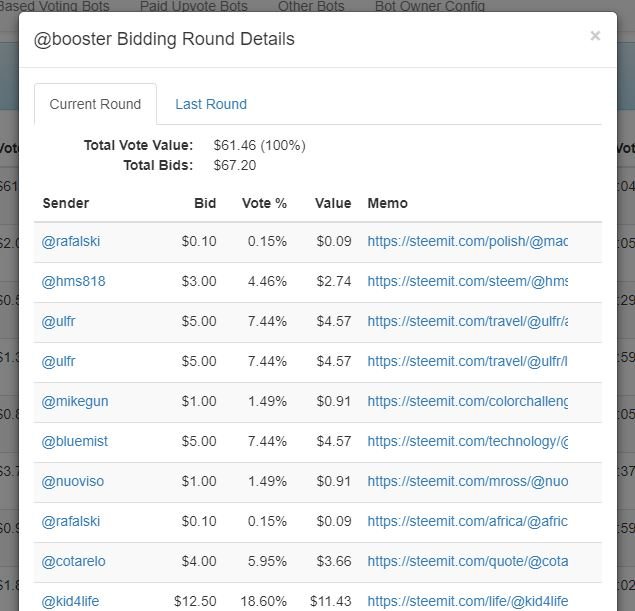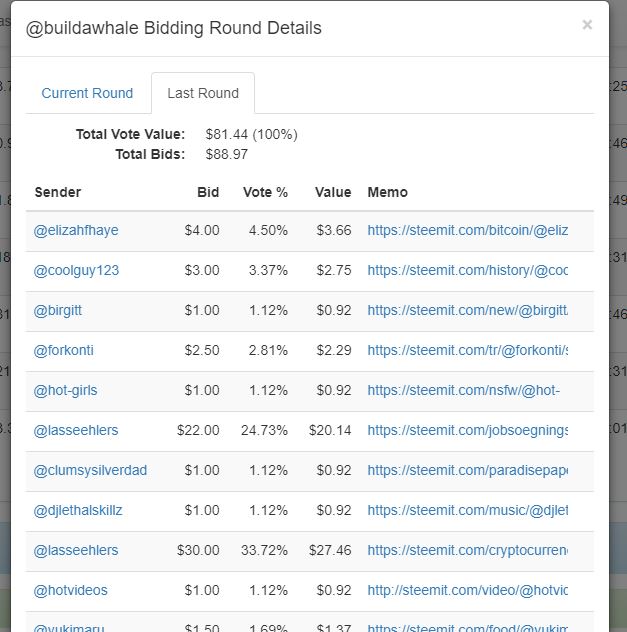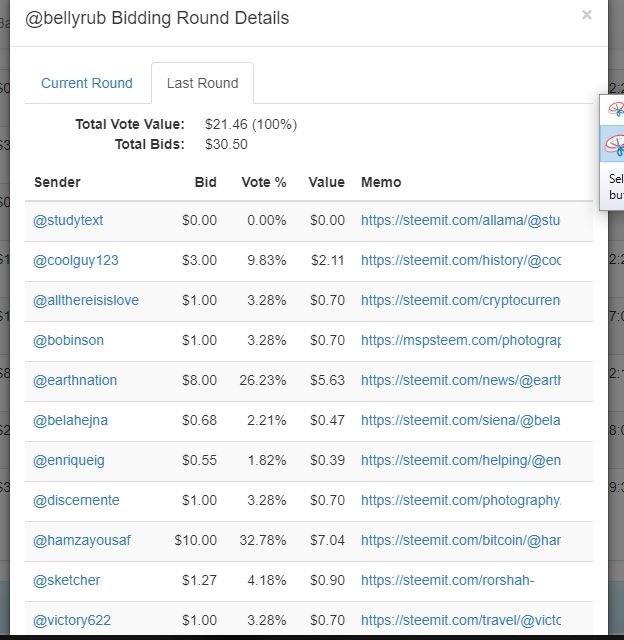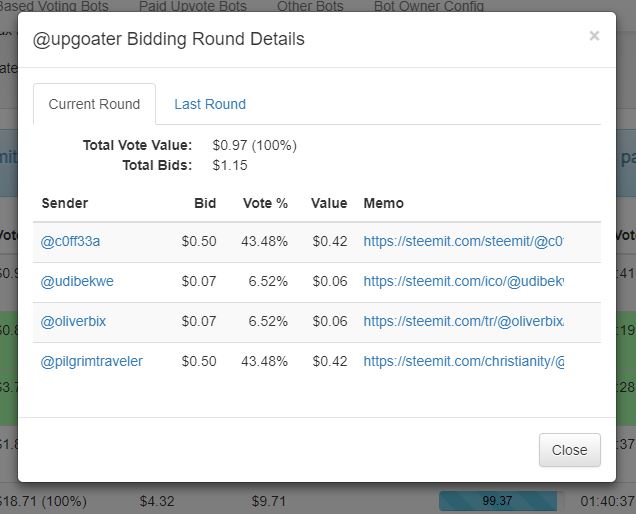 If you are a bot user you have to be smart now and make sure you don't bid on a bot that are not profitable at the time of bid.
@yabapmatt created a website or app to track the bots and you can also use it to your advantage when putting in your bid. The above images were taken from that website / app.
Use it to make sure you are not bidding on an un-profitable bid bot.
Here is the website / app link
Be smart use the website or app mentioned above. Don't ruin your profit and others.
THESE 2 BOTS ARE STILL PROFITABLE
@randowhale and @minnowbooster , these 2 are different from the bid bots mentioned above because they sell at a fixed price and they will return it with a profit.
TO THE BOT CREATORS.
Increase your SP to meet the demand. If people are losing all the time then they will stop using your bots.
TO THE BOT HATERS
Comment why you hate it so much or hate it with a passion. We will cover it on the next article.

Crossposting
This article/post will also be published on my personal web pages webcoophost.com and steemitblog.com

Advertisement:
Australian Business Number (ABN): 60 686 036 118


webcoophost.com offers free and cheap web hosting for your blog, e-commerce and personal website. Please don't expect top notch support, remember you are getting a good free and cheap web hosting

We also accept SBD and STEEM

USD Prices | AUD Prices | PHP Prices