Delegate Your Steem Power To VoteMe Bot & Earn Daily Passive Income

What is it about?
VoteMe is a bid based upvote bot running on a server. It daily earns SBD or STEEM when users bid to get upvotes on their contents. If you have at least 60 Steem Power in your account, you can convert it into a daily passive income just by delegating minimum 10 or more steem power to @voteme.
What is delegating power?
It means temporarily give portion of your upvote power to another user. The bot will use these delegated powers to upvote other users' contents. In return you will earn a daily pro-rata reward from the bot. You do NOT need to transfer any STEEM to the bot account. You still will have the ownership of your delegated powers. If you do not want to continue, you can un-delegate your powers anytime you want.
How much will I earn?
It depends on your contribution and how much the bot has earned on previous day. The bot distributes 80% rewards to all delegators next next day. Consider this imaginary example. There are two delegators - 'A' & 'B'.
The bot earned $50 SBD on previous day
Next day it is going to distribute $40 SBD to all delegators
'A' delegated 9000 SP and 'B' delegated 1000 SP, their shares are 90% & 10% respectively,
Next day 'A' will receive $36 SBD & 'B' will receive $4 SBD.
If the bot earns no money on previous day, nobody will get paid on the following day.
How can I delegate my power?
To delegate your Steem Power, simply click one of the following links and click continue button. Sign in into your account to complete delegation.
Make sure you have at least 50 SP in account for yourself. You can increase or decrease your delegated power anytime. If you increase, make sure you have that amount of powers left in your account. If you decrease, it will take 7 days to return in your account.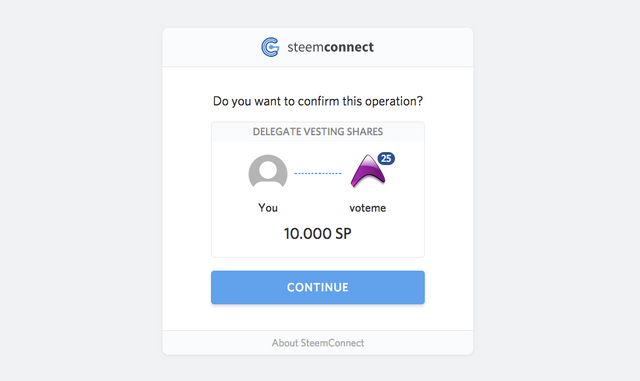 When and how can I un-delegate?
You can un-delegate all of your Steem Power anytime you want by clicking this link. It takes 7 days to return into your account. If you un-delegate before the payout, you will not receive any money from previous day's income.
Where can I see how much power I have delegated?
Go to your wallet. Under STEEM POWER section you will see your delegated power into the parentheses.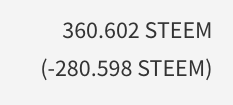 Thank you for considering to delegate your power. If you have any question, leave your comment below. Feel free to follow @voteme to get latest update.
Let your steem powers reward you back.