@VostokArmy Discord
THINK TWICE..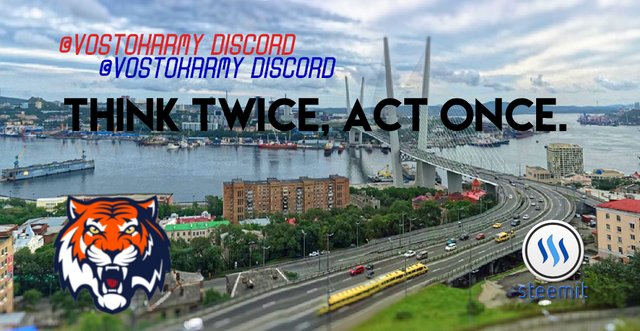 Act only once. It's better to behave in this manner because there are many changes on this platform to make mistakes that can't be corrected once they are made. I do not need to go in to specifics here but since I have been on steemit I have made quite a few hasty decisions without a second thought and lost money, friends, and time. So each time I reminded myself to not ever do that again, of course there are always new mistakes to make so it's important to remind myself to think twice.
On my discord I welcome questions to new members so they can at least get some perspective on choices they may be making before making mistakes they never considered. There are just so many variables that come into play and due diligence will be a valuable tool to have on this platform. Think once, ask us on discord, than think again and after this is the time for action. I am not saying don't ask anyone else, but we are not going to feed you sweet lies, instead sometimes the bitter truth.
You will hear things on this platform that I believe to be "To good to be true" and just like in life it is probably not true, Of course there are good opportunities here but it never hurts to gather more information and insight, we are happy to help on the @vostokarmy discord. Just follow the link and
come join the troop!