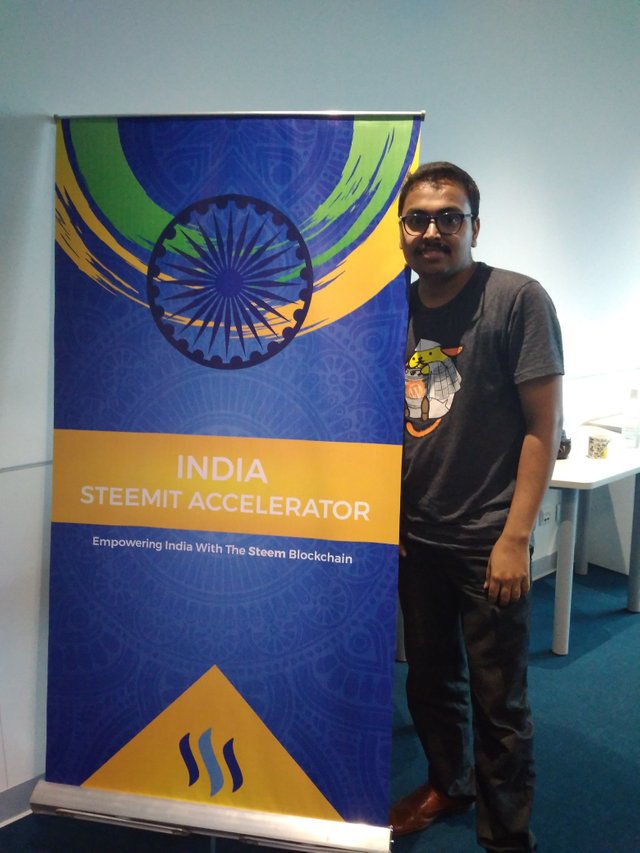 Myself @vishalmukadam
I was just checking posts on Steemit and randomly found the post by @Firepower that "India Steemit Accelerator Program is happening in and on 30 July 2017".
I seen this post and did RSVP .
I am from Mumbai and "Steemit" is what interests me, so I quickly RSVP'ed for the event because wanted to know the basics, in and outs of the Steemit platform as being a member since June and haven't done much yet.
I was already excited to go to Banglore just wanted the confirmation of the seat, in July of 28th I received an email that I've been confirmed as an attendee.
On 29 of July morning, got my train Udyan Express from Mumbai to Banglore City was travelling alone when I reached Banglore station on 30th of July which was event day. I was wondering which stop to get down finding which is the nearest station to the venue on Google Maps so, got down at KSR Bangalore, this was my first time in Banglore. One of my friend Kiran took me to the venue told already that I am coming to his city.
We took Metro from Kempegowda Majestic Metro station to Jayanagar from there we did breakfast and then dropped me by his bike to the venue Robert Bosch Indian HQ.
I met Kiran through online business six years ago so was meeting him after 6 years.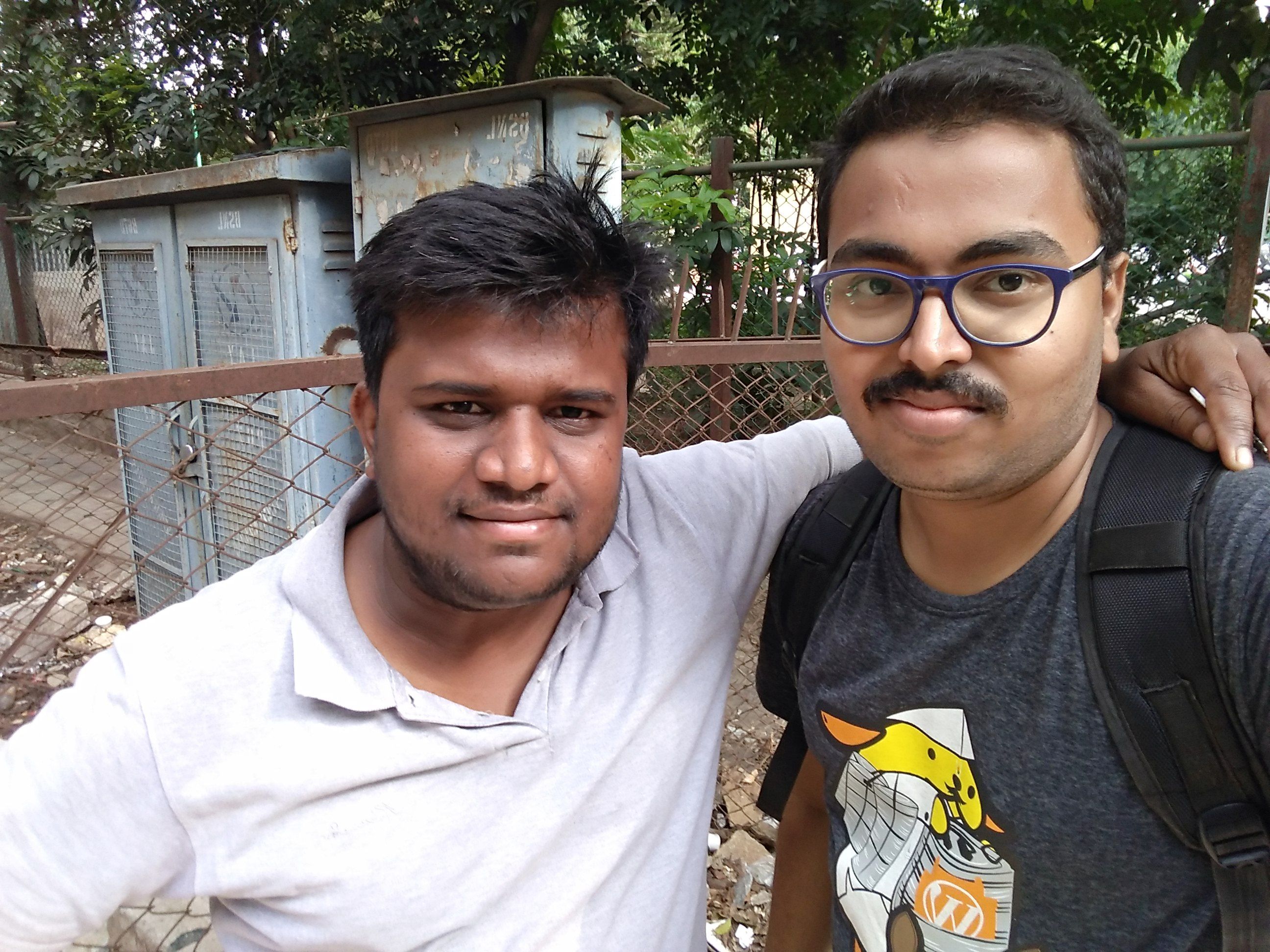 Pulav with Mendu vada and Curd.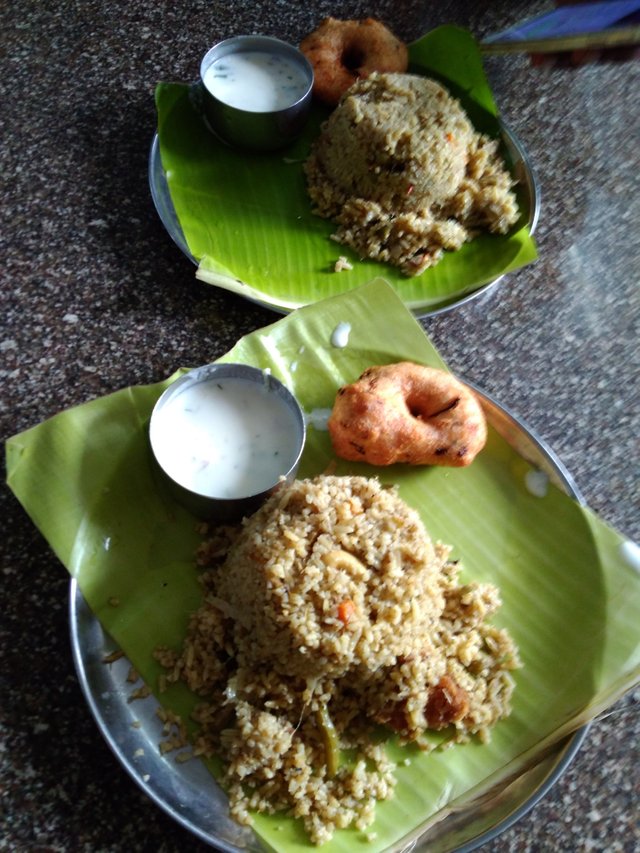 The speaker @firepower

I reached the venue, there I met Steemitians, we first had a round of intro...
everyone was like my name is ..... I do this and my Steemit username is /@ steemit username
Speaker @firepower taught what is Crypto Currencies, The Blockchain and Steemit with the help of videos.
And then walked us through from the basics creation of a Steemit account, when to post what to post from A to Zee basics of Steemit platform.
And How to withdraw your earnings from Steem or SteemDollars to Indian rupees
also shared some of the strategies, links.
After the session, we had a break for snacks party and networking sponsored by Steemit India and organizers itself.
We ended up with Q& A session at the end followed by a group photo and selfie with the Speakers and organizers.
Selifie with @Firepower, also heard his first podcast on @lpfaust show. So thanks @lpfaust hosting a podcast.

Here's are some of the links from my notes
stackedit.io for writing posts in MarkDown format or style.

Tags are important when you write a post which cannot be changed after publishing
you can check it here https://steemit.com/tags

Comment on trending topics to build a reputation and account, make sensible comments so they can be upvoted by authors.

Vote after 30 mins of publishing post by other authors to get most out of curation rewards

Links
a) busy.org
b) steemstats.com (check stats: type your username to check stats )
c) steemdb.com ( Steam block explorer)
d) steemwhales.com ( Rankings, you can check top rich list on Steemit platform like a leadersboard)
e) Steemtools.com (important) here you'll find all the tools which can be used for Steemit
f) Blockfolio.com (tracking crypto currencies assests )
Best time to vote from 6 PM from 6 AM IST for Indian users it depends ( Disclaimer: no accuracy it depends from region or country).

Suggested posting at least minimum of 2 posts a day and 4 posts maximum in 24 hrs after giving time gap.

We also talked we can check the rates at coinmarketcap.com, Unocoin, Zebpay and CoinSecure wallets.

Some imporant terms like Voting Power, Steem, Steem Power and, Steem Dollars ( i am not going through detail here in this post)
That's all.
I made new friends, Steemit and Crypto enthusiasts.
I stayed in Bangalore for a day and visited one of the famous garden called "Lalbag Botanical Garden" then came back to Mumbai by the same train which I came from.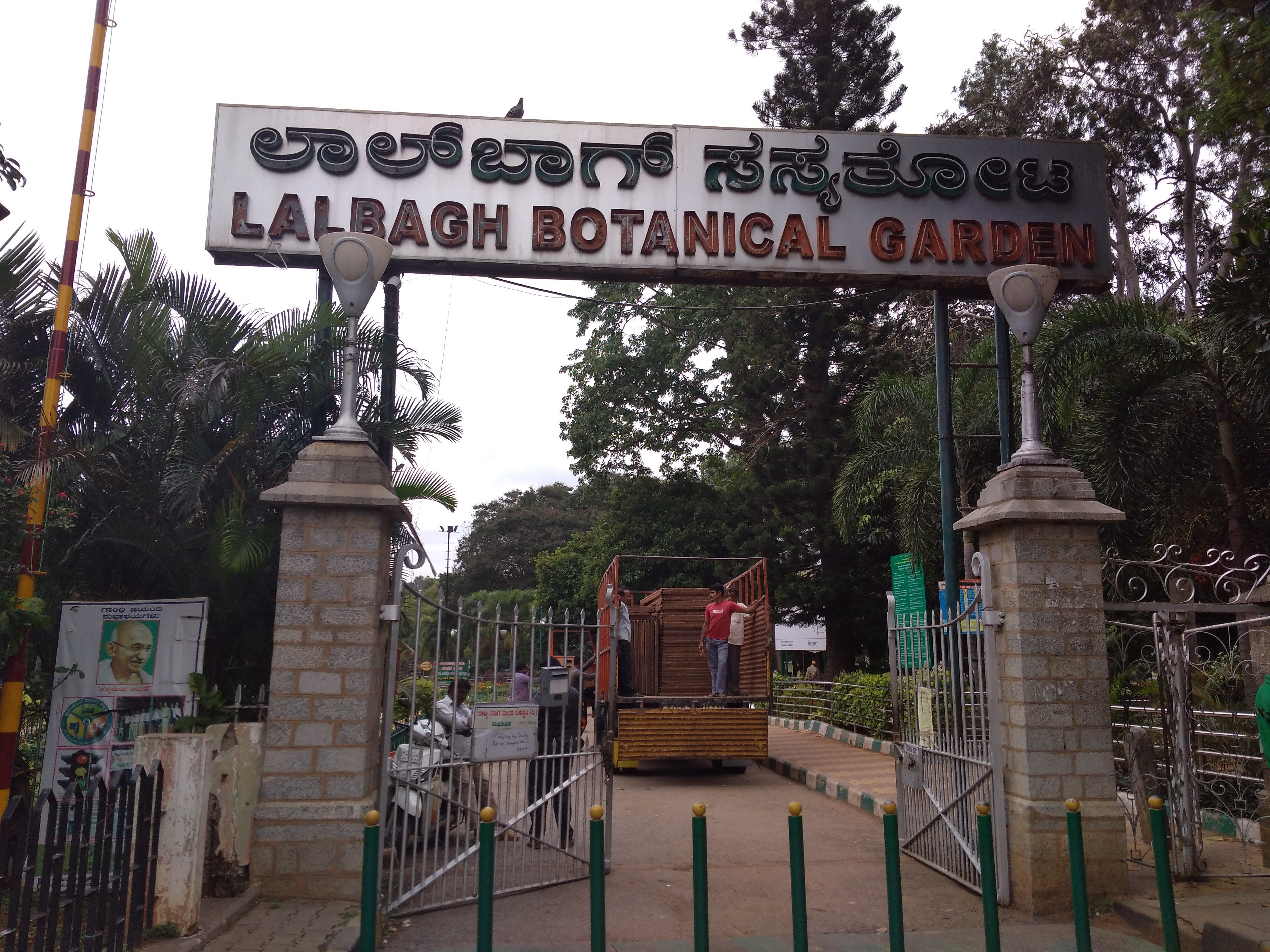 Thank you @firepower @andreanoronha @rjsudeep @sanjayjkamath and entire organizing team.
Special thanks to Speaker again @firepower and Sponsor "Robert Bosch" Banglore for the Venue.
And My friend Kiran for helping me with my trip ( Already shared steemit.com with him he'll see this post soon)
I had chance to meet wonderful Steemians like @hardikv @bikergirl @nandan @awakeningartist @sleepyheadspeaks @rjsudeep @ninnajji @madnomad @arkadian @vj1309 @varunpinto @vinyprop @nehachauhan @thebatmanbiker @sandeshm @onelostsoul , @sleepyheadspeaks @rjsudeep @ninnajji @madnomad @arkadian @vj1309 @varunpinto @vinyprop @nehachauhan @thebatmanbiker @sandeshm @onelostsoul , and Sohail who's in Mumbai. So it was nice meeting to you friends.
Soon India Steemit Accelerator is going to your have Accelerator Programs near your location.
Once announced i'll Resteem.
Banner credits to @firepower @sjennon
Pictures clicked from my Mi4A mobile.
If you like my posts you can Upvote, Resteem or Comment