pure mining or buy in polo and bittrex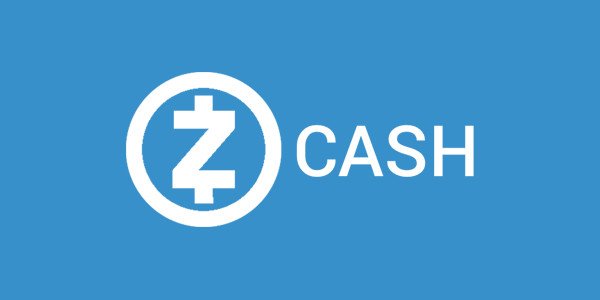 WHAT IS ZCASH?
Zcash offers total payment confidentiality, while still maintaining a decentralized network using a public blockchain. Unlike Bitcoin, Zcash transactions automatically hide the sender, recipient, and value of all transactions on the blockchain. Only those with the correct view key can see the contents. Users have complete control and can opt-in to provide others with their view key at their discretion.

Zcash transactions do not depend on the cooperation of other parties.

HOW DOES IT WORK?
Since the contents of Zcash transactions are encrypted and private, the system uses a novel cryptographic method to verify payments.

Zcash uses a zero-knowledge proof construction called a zk-SNARK, developed by our team of experienced cryptographers. These constructions allow the network to maintain a secure ledger of balances without disclosing the parties or amounts involved. Instead of publicly demonstrating spend-authority and transaction values, the transaction metadata is encrypted and zk-SNARKs are used to prove that nobody is cheating or stealing.

WHO IS BEHIND ZCASH?
All of the authors of the Zerocash protocol are on our team, which includes most of the creators of the Zerocoin protocol and leading researchers of zk-SNARKs themselves.

TECHNOLOGY
Zcash is a decentralized and open-source cryptocurrency that offers privacy and selective transparency of transactions. Zcash payments are published on a public blockchain, but the sender, recipient, and amount of a transaction remain private.

Zcash is based on peer-reviewed cryptographic research, and built by a security-specialized engineering team on an open source platform based on Bitcoin Core's battle-tested codebase. Our improvement over Bitcoin is the addition of privacy. Zcash uses advanced cryptographic techniques, namely zero-knowledge proofs, to guarantee the validity of transactions without revealing additional information about them.

Our zero-knowledge proving scheme makes it possible to conceal values and other identifying information from the public blockchain. Users simply prove that the values balance out and that they are not double-spending the amount they want to send.

Download the Tech Preview release here, or get started with our Beta Guide. For more in-depth technical specification, see our developer wiki's specification page.

COMPANY VALUES
The Zcash company aims to set a new standard for privacy through the use of groundbreaking cryptography.

In an open and programmable financial system, privacy is the only way to ensure fungibility and guarantee that cryptocurrency can be interchangeable as a fluid medium of exchange for users. Companies need the protection of privacy along their supply chain in order to conduct their business, especially in the context of public blockchains. In addition, we believe that personal privacy is necessary for core human values like dignity, intimacy, and morality.

We are a science-driven team. Our scientists and engineers are the discoverers of the underlying scientific principles and the designers of the protocol; we are not the controllers or the power-holders, and do not control the mining or distribution of Zcash. Every user of Zcash contributes to its decentralization, helping to protect it against failure and corruption. Our team is one among many participants in the network. We created Zcash, but its ultimate destiny lies not in our hands, but in yours.

JOIN US!
Need help? Want more details? Have ideas? We are an inclusive and growing community. Come on in!

HOMEPAGE  ZCASH FORUM  ZCASH SLACK   EMAIL LIST