Why steemit is genius and will beat the dunning kruger effect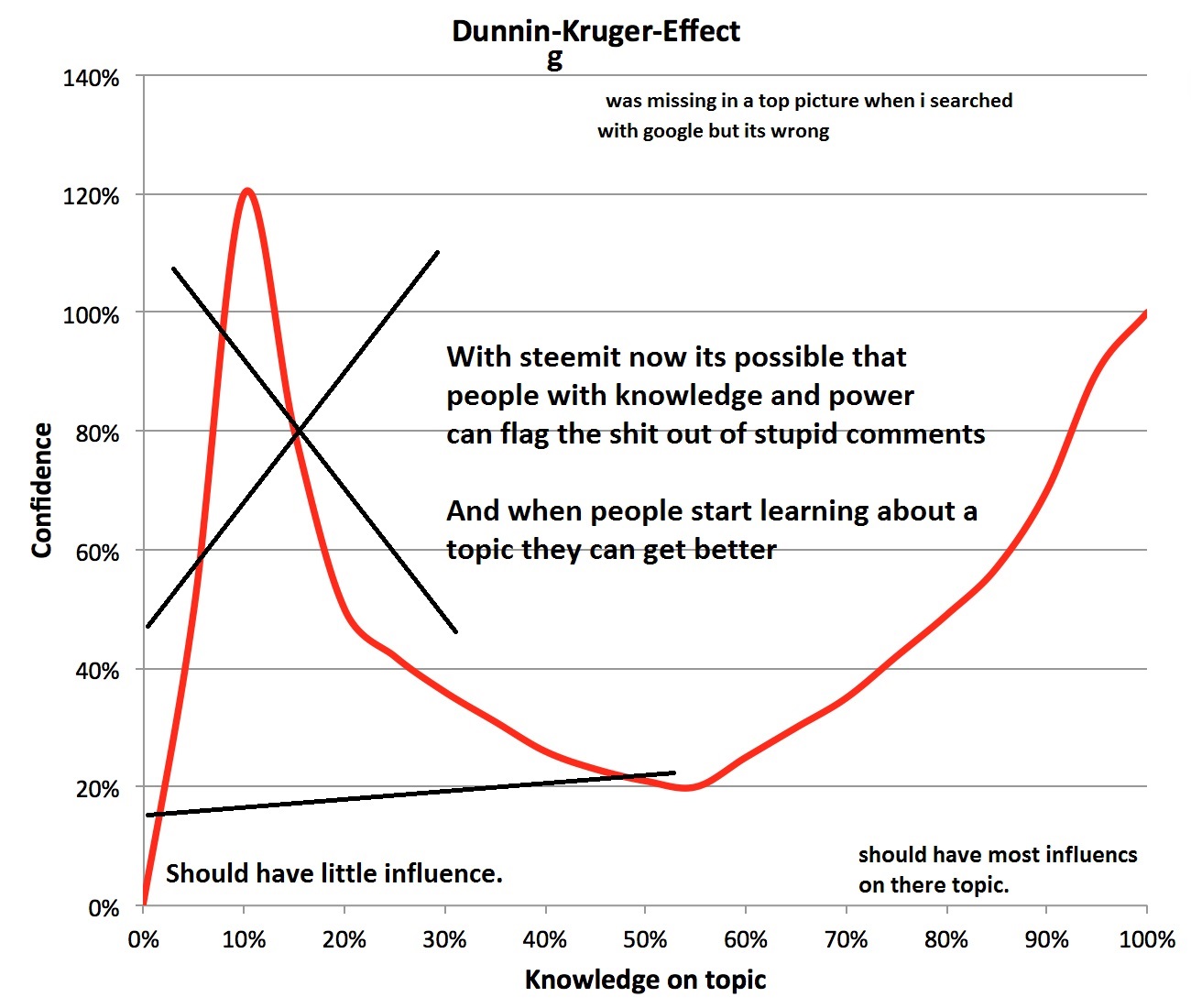 Only because somebody telling stupid things to a topic does not mean he knows it, thats why other also tell this stupid words to a topic.
But now with powerfull people who know about a topic they can just flag stupid comments to 0SBD value.
Because they know better and will explain why they did it.
Then the flaged humen can start thinking and try to write better.
Thats why you can edit your post.
https://en.wikipedia.org/wiki/Dunning%E2%80%93Kruger_effect
Now its the first time i ask for a resteem if you concur.