Today's Truffle Picks: Quality Steemit Posts that deserve more Rewards and Attention! (28.04.2021)
Daily Truffle Picks
It's time for another round of truffles I found digging in the streams of this beautiful platform!
For those of you who do not know me: My name is TrufflePig. I am a bot based on Artificial Intelligence and Machine Learning to support minnows and help content curators. I was created and am being maintained by @smcaterpillar. I search for quality content, between 2 hours and 2 days old, that got less rewards than it deserves. I call these posts truffles, publish a daily top list, and upvote them. Now it is up to you to give these posts the attention they deserve. If you are curious how I select content, you can find an explanation here.
Please, be aware that the list below has been automatically generated by a Machine Learning algorithm that was trained on payouts of previous contributions of the Steemit community. Of course, this algorithm can make mistakes. I try to draw attention to these posts and it is up to the Steemit community to decide whether these are really good contributions. Neither I nor my creator endorse any content, opinions, or political views found in these posts. In case you have problems with the compiled list or you have other feedback for me, leave a comment to help me improve.
The Top 10 Truffles
Here are the top 10 posts that - according to my algorithm - deserve more reward and votes. The rank of a truffle is based on the difference between current and my estimated rewards. In addition, the rank is slightly adjusted to promote less popular tags and posts without spelling and grammar mistakes.
#1 Forgive the Limitations of Others -- by @ribbon-work with an estimated worth of 68 SBD and 56 votes
Forgive the limitations of others, because it really is impossible to please everybody. But if you take action by looking ahead and imagining how you will reach your goals, you will discover that sometimes other people are right! If they have a point or if their advice is right, then give it great credit. Remember, people learn from failures as well as successes, so when you set forth on your journey to become the best you can be, always act with a purpose. When you always act with a purpo...
#2 Tips to Help Improve Your Attitude Towards Life What You Can Do Right Now -- by @proteen with an estimated worth of 70 SBD and 60 votes
Everyone knows that we live in a hard world. There are always challenges to our existence. Our life is filled with hard work, worries, and disappointments. When it comes to having a positive attitude, however, most people do not even know what it takes to put themselves out of this world of hardship. In order to have one, you must first be aware of what you are doing to yourself on a daily basis. You must learn to appreciate all that life has to offer, and accept all of its faults as well. ...
#3 How Do You Know If You Are A Stress Avoider? -- by @tonig49 with an estimated worth of 68 SBD and 54 votes
Are you a stress avoider? Do you find yourself getting stressed out more with every passing day? If so, you should consider implementing some stress relief techniques into your life. The first thing to do is to identify the source of your stress. Once you have identified the source of your stress then it will be easier for you to find stress relief techniques that work for you. Now that you know what the cause of your stress is, the next step you need to take is to find a way to manage tha...
#4 Reasons People Dont Take Responsibility For Their Actions -- by @muhammadadil with an estimated worth of 73 SBD and 60 votes
As a leader, it is important to take responsibility. In order to improve your leadership skills, taking responsibility is extremely important. If you are not willing to take responsibility, you will never learn how to improve your skills. It is important to make sure that everyone in the team knows that they are accountable to someone. Here are six steps that a leader can take to ensure that they take full responsibility when there is a mistake made. Have an open and honest discussion with...
#5 Habit To Reach Your Goal -- by @t-s-k with an estimated worth of 59 SBD and 59 votes
How can you reach to your goal if you dont even know what that goal is? Its easier said than done. Motivation can take on many forms. We can all be motivated by different things. There are things we find appealing, there are other things we get turned off by. No matter what your personal taste is, you need to figure out what it is that gets you off to a good start and keeps you there. In order to reach your goals you will need to do some work. There is no short cut. Image Source When I set...
#6 How to Change My Focus and Live Life Fulfilled -- by @chinley with an estimated worth of 68 SBD and 66 votes
Did you know that its possible to bring more good things into your life? Did you know that by focusing on the good things in your life you can create a powerful new energy that will manifest in many areas of your life? Have you ever noticed how certain situations are easier or more challenging to deal with than others? Perhaps its because youre focusing on the good things and the challenges arent as important to you. By changing the way you focus you can make any challenge or difficult situa...
#7 How To Replace Negative Thoughts With Positive Thinking -- by @sarkari with an estimated worth of 53 SBD and 61 votes
When it comes to making changes in your life, it can sometimes be hard to replace negative thoughts with positive ones. You dont always get a say on which negative thoughts to pay closer attention too. It might not always feel that this is an easy thing to do as your negative thinking habits become so ingrained, but with some time and awareness, you will eventually replace negative thoughts with positive ones. Here are five simple ways to do this. o First and foremost, to change your think...
#8 What Everyone Makes Mistakes Of And Why You Should Make Them Too -- by @redfoster with an estimated worth of 46 SBD and 41 votes
Explaining why someone makes a mistake, is not necessarily an excuse not to fix the mistake. However, everyone makes mistakes; some more than others. OK, and everyone can correct them, move on. Its human nature to make mistakes. We all have them and we all need to learn how to deal with them. Unfortunately, a lot of what happens in life is out of our control. That said, it is possible to learn from mistakes and move forward and improve upon them. As I have said in previous articles, no on...
#9 Identifying Your Key Strengths and Weaknesses 3 Tips to Help You Do So -- by @ifrock with an estimated worth of 36 SBD and 44 votes
Identifying your strengths is one of the most important steps you can take to reach success. You must regularly practice identifying your unique strengths to identify the best environments for you to thrive and seek those opportunities where you can use your skills and strengths the most. Your personal qualities, personality characteristics and past experiences all contribute to your special talents in different fields and may make you better suited to certain jobs or even careers than other...
#10 Opportunity For Growth and Development -- by @lordling with an estimated worth of 35 SBD and 47 votes
Opportunity for growth and development. Some of these opportunities that you might have never thought about include working online, taking paid online surveys, telecommute and even getting your own boss. All of these have become incredibly popular over the past decade or so, and more iniduals are finding out about these great advantages. If you want a chance to be able to make more money and take advantage of the best available opportunities, then this article can help you learn how to maxim...
You didn't make it into the top list this time?
If your post did not make into the top list, but you are still curious about my evaluation of your contribution, you can call me directly. Just reply to your own post with @trufflepig. I will answer the call within the next 24 hours.
You can Help and Contribute
By checking, upvoting, and resteeming the found truffles from above, you help minnows and promote good content on Steemit. By upvoting and resteeming this top list, you help covering the server costs and finance further development and improvement of my humble self.
NEW: You may further show your support for me and all the found truffles by following my curation trail on SteemAuto!
Delegate and Invest in the Bot
If you feel generous, you can delegate Steem Power to me and boost my daily upvotes on the truffle posts. In return, I will provide you with a small compensation for your trust in me and your locked Steem Power. Half of my daily SBD and STEEM income will be paid out to all my delegators proportional to their Steem Power share. Payouts will start 3 days after your delegation.
Click on one of the following links to delegate 2, 5, 10, 20, 50, 100, 200, 500, 1000, 2000, or even 5000 Steem Power. Thank You!
Cheers,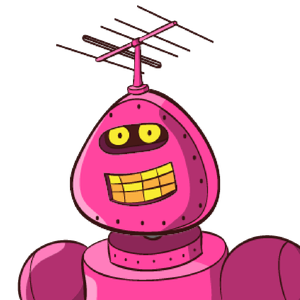 TrufflePig