Daily Truffle Picks
It's time for another round of truffles I found digging in the streams of this beautiful platform!
For those of you who do not know me: My name is TrufflePig. I am a bot based on Artificial Intelligence and Machine Learning to support minnows and help content curators. I was created and am being maintained by @smcaterpillar. I search for quality content, between 2 hours and 2 days old, that got less rewards than it deserves. I call these posts truffles, publish a daily top list, and upvote them. Now it is up to you to give these posts the attention they deserve. If you are curious how I select content, you can find an explanation here.
Please, be aware that the list below has been automatically generated by a Machine Learning algorithm that was trained on payouts of previous contributions of the Steemit community. Of course, this algorithm can make mistakes. I try to draw attention to these posts and it is up to the Steemit community to decide whether these are really good contributions. Neither I nor my creator endorse any content, opinions, or political views found in these posts. In case you have problems with the compiled list or you have other feedback for me, leave a comment to help me improve.
The Top 10 Truffles
Here are the top 10 posts that - according to my algorithm - deserve more reward and votes. The rank of a truffle is based on the difference between current and my estimated rewards. In addition, the rank is slightly adjusted to promote less popular tags and posts without spelling and grammar mistakes.
#1 utopianio Weekly overview of the Analysis category Week 3 2019 -- by @abh12345 with an estimated worth of 20 SBD and 235 votes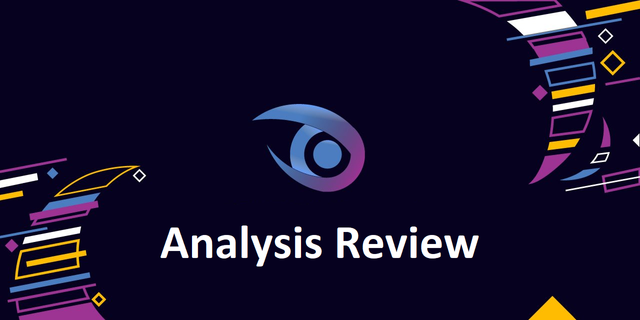 This is a weekly overview post of the Analysis category at utopianio. The report aims to provide insight into the topics covered, the scores provided, staff picks if any, and a look at how the current week has fared against recent weeks gone by. Any other work taking place and my personal thoughts in relation to the category will also be included. If you have any suggestions for additional information that could be included in this report, please comment below. 43, 44,4546, 47, 4...
#2 Happy birthday to the FounderExecutive Director of The Greens, mrgreens -- by @thegreens with an estimated worth of 7 SBD and 192 votes
Today we celebrate a special environmental defender who has dedicated his life towards caring for people and the planet. On this very special day, we wish you more wisdom, strenght and courage as you continue to pursue your goal of improving the lives of people and the planet. May you continue to find love, fun, good health, wealth and success in all you endeavors. Call2Action The Greens is a grassroots environmental organization that strives to educate, inspire and engage young people t...
#3 DIY nodrill anchor trolley for my Hobie Revo 11 kayak -- by @quochuy with an estimated worth of 4 SBD and 170 votes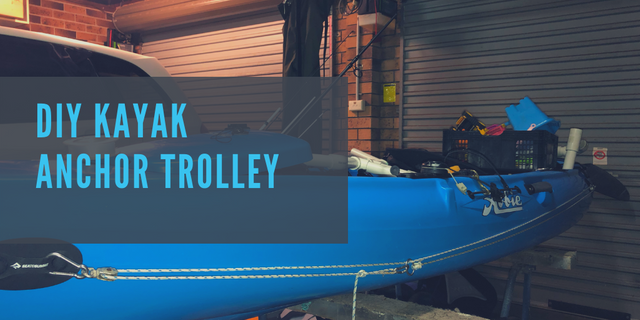 Getting this new kayak has woken up my passion for kayak fishing. I almost stopped it about a year ago after getting torn shoulder rotator cuffs on both shoulders. The Hobie Revolution 11 is a pedal kayak so I can use my strongest muscle groups to power the yak and let my shoulder heal properly. One DIY modification I do to my fishing kayaks is an anchor trolley. When fishing not too deep areas less than 10 15 meters, I often like to stay at one position and cast out in all direction to ...
#4 3 Things I Wish To Say This Happy Saturday Evening -- by @blockurator with an estimated worth of 6 SBD and 138 votes

As we near the end of the first onetwelfth of this fantabulous fiscal year, I have three things on my mind for you wonderful folks. And I hope you listen with attentive eye. Image from Pixabay. 1. gardengnomepubs is happy to announce we have obtained three very generous delegators for a total delegation of 150 SP. Thanks to cyemela, felt.buzz, and manoldonchev, the first Steemconnected publishing house can do more to support its growing base of fans. But we still have a long way to go bef...
#5 Openshot Series Get Involved WithPart 8 Final -- by @igormuba with an estimated worth of 9 SBD and 166 votes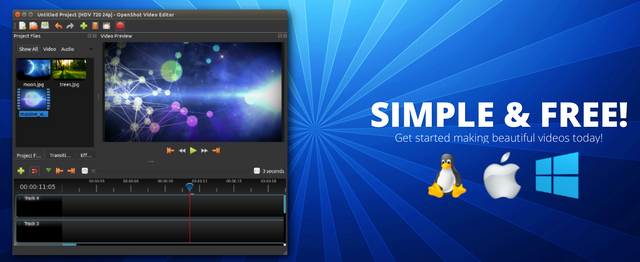 I believe that, with this series, I am contributing, even if ever so slightly, to create discussions around Openshot. Sadly, their forum is down, and that was a great place for people to meet and talk about Openshot. Forums on open source projects are important for people to get help and learn about the program. Forums have great content and are part of the story of the project. You can see how it evolved and how to views of users changed through time. Without the forum, I think it is har...
#6 2018 wrapup Thank you for your support! Season 1 powerdown has begun. -- by @rgkmb-unofficial with an estimated worth of 6 SBD and 160 votes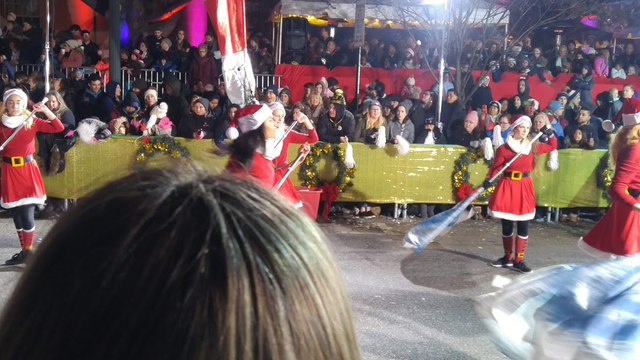 So this is the end of the 2018 phase of the unofficial fundraising experiment for the Rustin Golden Knights Marching Band. On January 14, we began the powerdown of 122 Steem Power. Last May, when we launched the experiment, that would have been worth about 244, but due to declining STEEM prices, its now worth about 40. It remains to be seen what it will be worth at the end of the 13 week powerdown, when I convert to USD and write the check to the band boosters. classpullright The ...
#7 Can We Trust Facebook? Day 245 Haiku Misread signs, FB transgressions, and a New Brewery! -- by @crescendoofpeace with an estimated worth of 3 SBD and 134 votes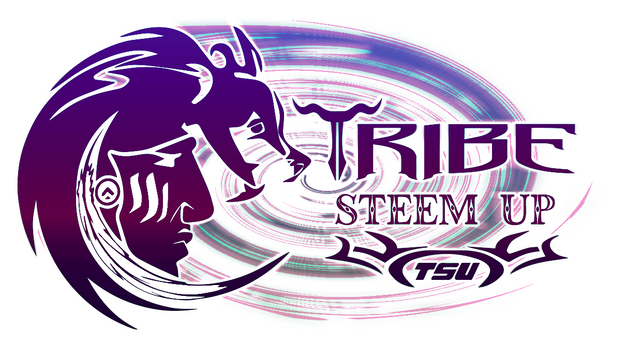 !20190118202655 Happy Trails Brewing Company, Sparta TN.jpg Can we trust Facebook? Nope. Never have; never will. To the brewery! ; A few nights ago, when I went to the store, I pulled up near a car that had something written on the window that, at first glance, appeared to spell out Satan . . . with hearts??? I subsequently realized that I had misread it, and what it actually said was Sarah 33 You, with Sarah still looking a tad too much like Satan, which, with my perennially warped ...
#8 Sometimes its best to be told in the form of a story -- by @mikeonfire with an estimated worth of 2 SBD and 192 votes
Namaste, I may have mentioned this before but I like to watch old movies, and thats pretty much, all I watch in regard to video entertainment. I use to love the heroic war movies but Ive since realized they are, unfortunately, full of propaganda and untruths. Similarly, the cop and detective stories. Even back then they painted a picture that is skewed to deceive people into believing the role government plays is a good one. However, there were movies that had to entice the mind of the comm...
#9 A Great Node Group for Blender Professional Texturing Made Easy -- by @dalz with an estimated worth of 4 SBD and 124 votes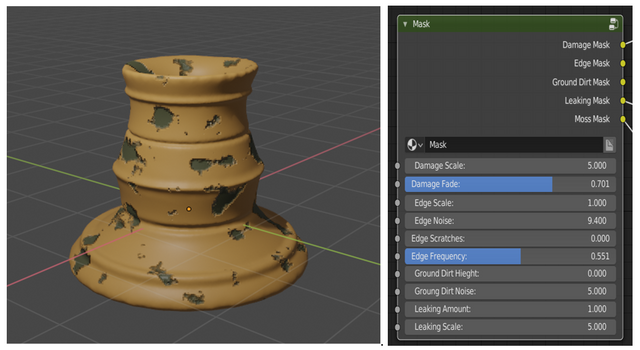 This is a Blender node group created by Youtuber Wayward Art Company. Many thanks to him. It is a highly customizable node group that allows you to use it as a mask node and achieve excellent results in a short time. Im on and off with Blender but always come back to it, cause working in it, is a pure creation. Im a big fan of procedural texturing in Blender and have experimented with nodes in the past. I have created a dedicated node group for scratches, so maybe will integrated in thi...
#10 R2R Travelogue 6 Reaching the Ocean -- by @roleerob with an estimated worth of 3 SBD and 117 votes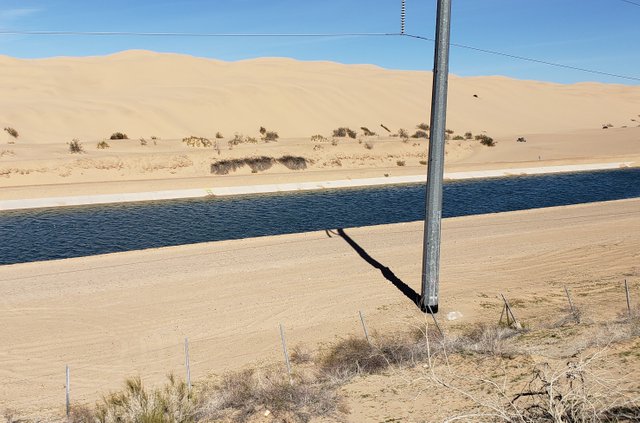 Day Six Setting out this morning, my objective was simple reach the ocean! I have really enjoyed seeing Arizona again, but frankly I was a bit cactusd out and ready for some new scenery! Imperial Sand Dunes Whoa roleerob! Thats not the ocean!? 128551; In fact, that looks about the opposite of the ocean ... Exactly right. Before reaching the ocean, I had to pass through another desert. The Mohave Desert. So ... I was leaving Arizona and the Sonora Desert and entering California...
You didn't make it into the top list this time?
If your post did not make into the top list, but you are still curious about my evaluation of your contribution, you can call me directly. Just reply to your own post with @trufflepig. I will answer the call within the next 24 hours.
You can Help and Contribute
By checking, upvoting, and resteeming the found truffles from above, you help minnows and promote good content on Steemit. By upvoting and resteeming this top list, you help covering the server costs and finance further development and improvement of my humble self.
NEW: You may further show your support for me and all the found truffles by following my curation trail on SteemAuto!
Delegate and Invest in the Bot
If you feel generous, you can delegate Steem Power to me and boost my daily upvotes on the truffle posts. In return, I will provide you with a small compensation for your trust in me and your locked Steem Power. Half of my daily SBD and STEEM income will be paid out to all my delegators proportional to their Steem Power share. Payouts will start 3 days after your delegation.
Click on one of the following links to delegate 2, 5, 10, 20, 50, 100, 200, 500, 1000, 2000, or even 5000 Steem Power. Thank You!
Cheers,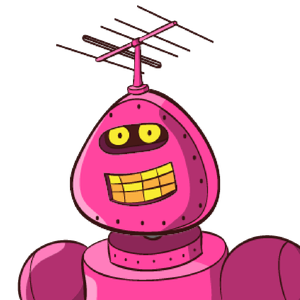 TrufflePig