There is a new project going on right now called @randowhale which is a combination of "random" and "whale". The idea behind the account is that a random whale will delegate their voting power to this account and users like you and me can pay to have it vote on whatever post, or comment, that you want. Sounds too good to be true, doesn't it? Guaranteed whale votes! The holy grail of Steemit!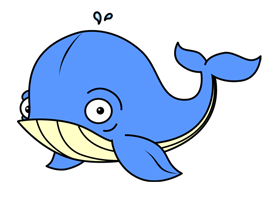 Read on
There is a not much more to it than what is said in that opening paragraph. The only catch is, the random whale, it is not revealed who it is (that is the point of the game) will vote with random voting power between 1 and 100. I have tried this on several posts, a few comments too, and have seen vote powers from 30 or so up to 80 or so percent. Talk about some good returns.
How can this be?
Remember, you have to pay to get in on this contest. It is a nominal fee right now, just 2 Steem or 2 Steem Backed Dollars. When it started earlier this week it was half that. From my experience so far, the rewards have been diminishing, as you may expect as more people enter the contest the less voting power the random whale will be able to give.
Finding out how much vote power was given
On your selected article, or comment, the randowhale account will comment with the vote power they gave. This is cool, especially when you are watching and paying attention to the return on your investment.
Is it worth it?
This is an unanswerable question really. There are too many variables to give a solid answer. Even if you forgive the lack of knowing what whale is delegating power, you still have no idea how many people are using the contest in the previous 24 hours (remember, voting power goes down with each vote). You can check voting power using the links provided on the randowhale article so as to gauge when you should play.
Edit to add, you can only have one vote from randowhale per post or comment. Anymore are just donations.
Source: https://steemit.com/steemit/@randowhale/introducing-randowhale-will-you-get-the-100-vote-give-it-a-shot