I hope you Yanks didn't get beat up too bad on Black Friday. The traditional rioting and mayhem was certainly up to my expectations with fisticuffs over toilet paper taking the spotlight on network TV. One guy locally had been camped out in front of a Target store for 2 weeks and the management even gave him permission to set up a tent with all the comforts.
Want to be in a Steemit video? This could be your big chance!
@winstonwolfe is working on a Steemit video composed of 1-second clips and he wants us to help by sending clips we made on our smartphones which he will edit into a video made up of 60-120 one-second clips. I submitted my clip and here is a frame from it...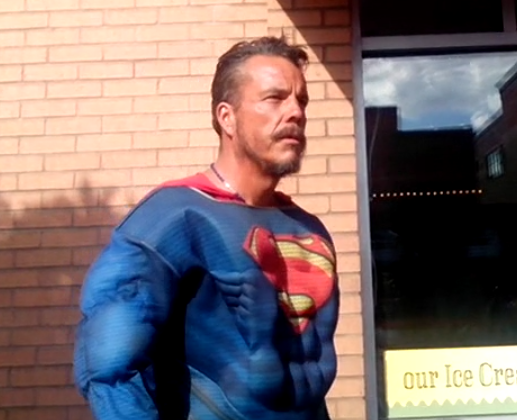 This is really a great idea because it would show that Steemit is more than posting blogs, but a working vehicle for human collaboration on a truly global scale. Here is the link to his post: I have an idea for a Steemit video. I need your video contributions to make it happen!
@surfermarly has an even more ambitious project in mind with the idea of promoting growth for Steemit. It would have a storyboard and clips of Steemers saying why they like Steemit, amongst other things. Something like this: