Thank you for the amazing response to my post on Friday. It was great to have the support of so many of you, especially after being away for a few months!
A special shout out to @Nextgencrypto who donated 100 SBD and to the 19 who reblogged and helped it reach more people @knozaki2015 @gikitiki @ericvancewalton @sandra16 @willybobob @dianesart @arcaneinfo @theprophet0 @liliana.duarte @hopehuggs @joanaltres @aizensou @ejhaasteem @peggytrill @mistertechguy01 @riosparada @steevc @contentking @navainc.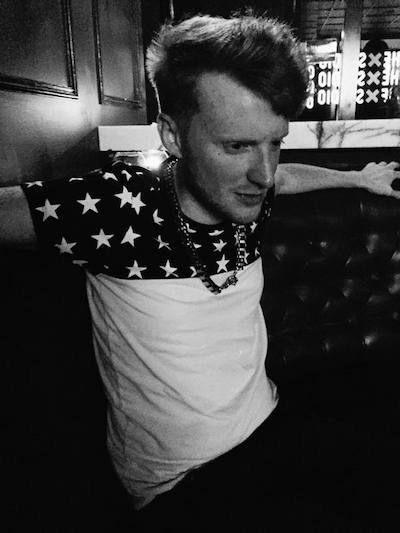 I'M RAISING MONEY
TO PROMOTE STEEMIT.
[AN UPDATE]
I'm raising money to support a Tiger charity called
TigerTime
. I've composed the music for the ad and in return for Steem$ I'm going to put the Steemit logo at the end of the video! As mentioned before the charity has some
huge celebrity supporters
including Sir Paul McCartney and Ricky Gervais. The potential for many people to see this video is huge.

The more we can donate the more chance there is to further the discussion about where our donation came from and reach the mainstream with Steemit. 🚀🌝 It would be amazing to raise £1000. If we raise £1000 I'll also make sure the official blog mentions our donation.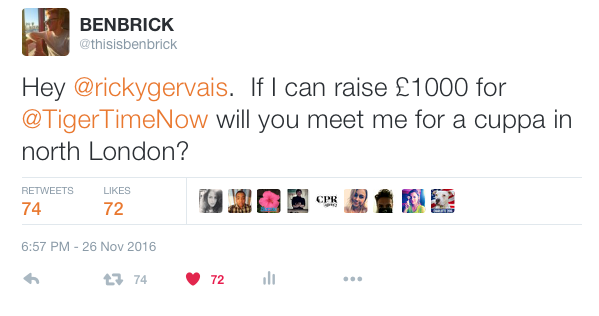 All the money from this post will go to the charity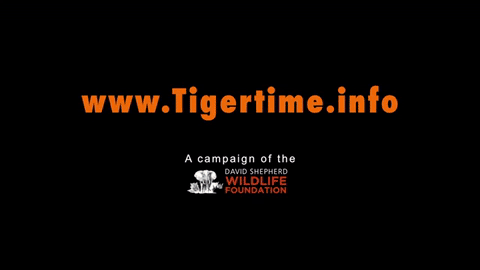 SO FAR WE HAVE RAISED
0.73 BTC
If anyone wants to donate separately towards a
Steemit donation for TigerTime I'm on Steemit.chat