A few weeks ago I made a post about Helsing: The Vampire killer, something I have thought quite a lot about before I created the post as, it is risky. If you haven't read the post, please do but basically:
If you have read it, Skip Ahead to the Governance section.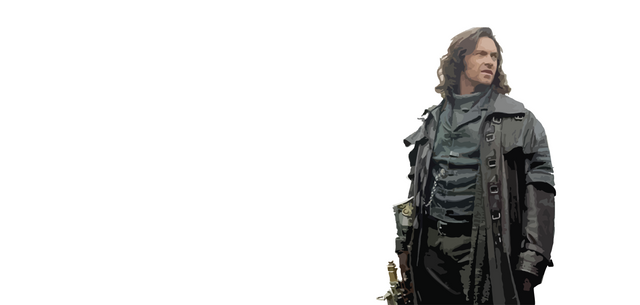 Synopsis
Helsing is a VERY HIGH STEEM POWER account that only cares about returning value back to the pool for better distribution and could be used in many, many ways, some automated, some manual.

Whale and Orca support only

Target the largest and the smallest scammers, plagiarist and pool rapers on the platform.
Helsing Specs.
The 200 highest staked accounts delegate 0.5-1% of their total value to Helsing.

Steemit delegates 0.5-1% of its total value to Helsing.

The amount is small and barely affect earnings of those accounts but, the power of Helsing becomes immense and will return much more to the pool than what is lost by the delegation.
Why would the whales delegate?
They are interested in better distribution
It shows they are truly invested in the community and success
It demonstrates their willingness to act
It gives an experimentation tool for development like the ones @smooth runs
It costs almost nothing to support
It frees up large amounts of the pool
It has very little effect on day to day whale activities
The whales stand to gain the most by Steem's success because of stake
It protects their investment by protecting the weaker
Governance (The IMPORTANT bit)
Governance is the largest factor but, the idea itself will work with support.
A quorum was mentioned which is a good idea and I guess could be organised easily enough through a slack channel/ poll sent out by questionnaire?
What if for starters a poll was created with a range of topics with yes / no questions and say 50 questions designed by a smaller, qualified group. It would be simple and relatively fast to fill.
Answers could be anonymous and each option would require a 75% majority for it to be approved for trial. This would give an understanding of what may be possible and an understanding of what they are willing to support and to what degree. It would also protect well against personal vendettas.
Questions could also be added ad hoc and a second and third round can be held to include whale/delegator inputs for consideration. This is important so all have a say of potential uses and targets.
For Example I will use a large abusive, high reward account called Trade-ASS as an example:
Do you favour flagging Trade-ASS? yes/ No
If so 100% Yes / No
50% Yes / No

Let's say it passes for flagging but, there is not a clear decision on the percentage. Then the lower (less extreme) % could be used.
Again, that is just an example and I am sure there are already decent methods for voting similarly but having the system set up means that the 200 most invested have a very powerful say in how the platform distributes the pool, the pool they benefit from and where their STEEM is held.
A decision could be made that each approved decision gets reviewed after two weeks and 4 weeks to see if effective or harmful.

Potentially, a new poll could go out each month with a short list of questions and this may also give all a wider view of what is happening on the platform outside of where they normally swim.
Get a trial going
 
The whales have stake and are the ones who have the most to gain and lose on the platform. Stepping up and taking an active role re-engages them and their stake. This would be good for the platform.
This is all moot if we can't get enough onboard which means some significant and influential whales are needed and some who might not agree with each other, could still agree on this.
There are already whales interested so if you want more say in the platform and want to join in the preliminary discussions, you can contact me and be added to the group.
steemit.chat : tarazkp
discord: tarazkp#5792
Once green-lighted, it is just a matter of targeting and the polls can organize that. This would work without Steemit Inc but, it would be very interesting to see how they would react to the whales coming together and affecting the platform at such a scale.
This is a decentralized system and everyone's stake is theirs to use as they see fit so there should be no problem. The whales working together would be a force to really be reckoned with.
The last beauty of Helsing is this. If it doesn't work well, if it is too damaging, too rough, or gets too controlling. It can be dissolved in seconds as it is delegated power only. It will never earn curation, it will never own any stake, it will never care.
To kill Vampires and Cave Trolls, you need a monster killer. Create Helsing, show no fear, show you care.
Taraz
[ a Steemit original ]