Steemreports.com has a variety of tools for gauging one's Steemit activity.
Recently, I looked at some of my reports: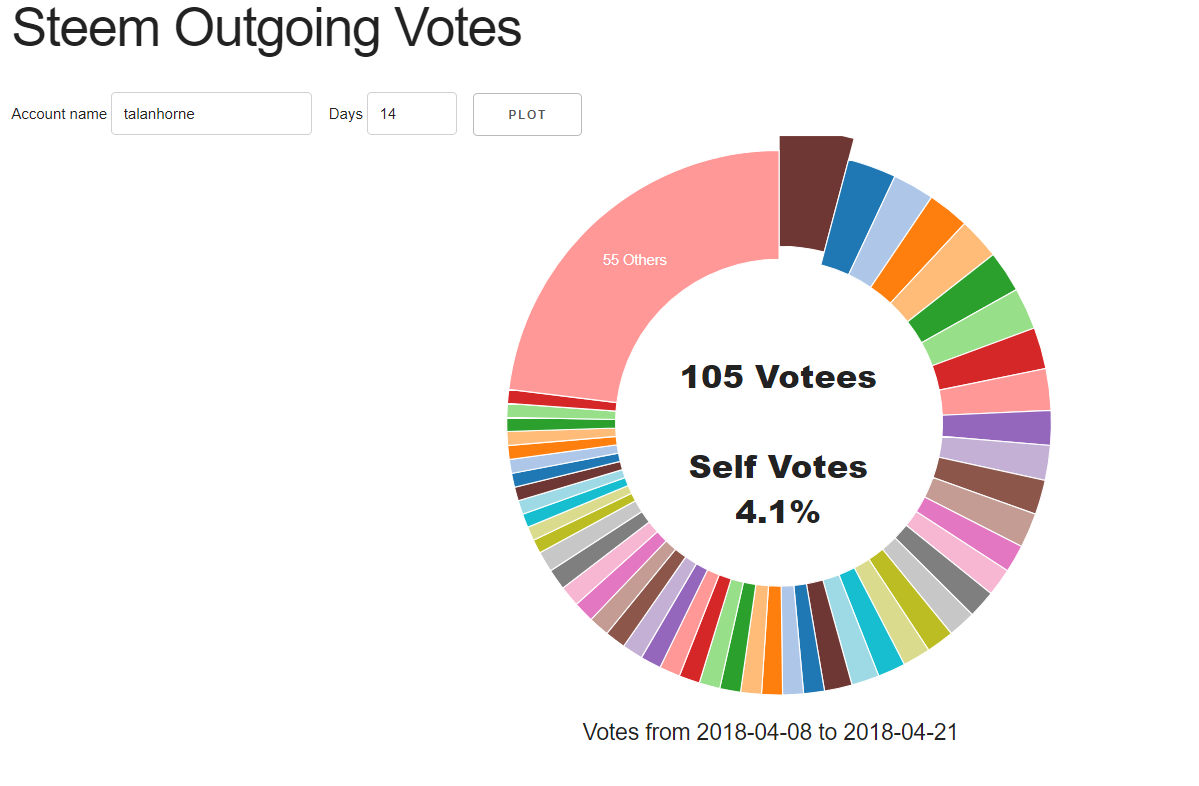 That rainbow ring in the graphic is all of you. Visit that link to see the graph in greater detail. You can also look up the statistics for your own account.
I'm proud to be among the most diverse-voting accounts on Steemit. That's made possible by all the commenters on my posts, which gives me a wide variety of people to upvote.
As Steem becomes more valuable, I hope to also become more valuable to all of you. I appreciate all your resteems. My SP is growing slowly but steadily. The great thing about Steemit is that it allows me to give more as I receive more. I hope you will continue to help me in that endeavor.
If you want to help me with that, the best thing you can do is tell your friends and bring them on in. I still want that 70 reputation score; but more than that, I want a reputation. I want everyone on Steemit to know who I am and how I operate.
I'm the guy who does Netflix reviews.
I'm also the guys who is documenting his publication journey here.
And I'm the guy who gives 50% upvotes.
I do it because I love the platform. And I want everyone to know it.
Thank you for getting me this far. Let me know what else I can do for you.