I responded to an important question that many have had here regarding steemit (especially here in the Philippines and developing nations in general) as to whether it is Ponzi etc and my answer was a quick impromptu free-write as seen the screenshot below: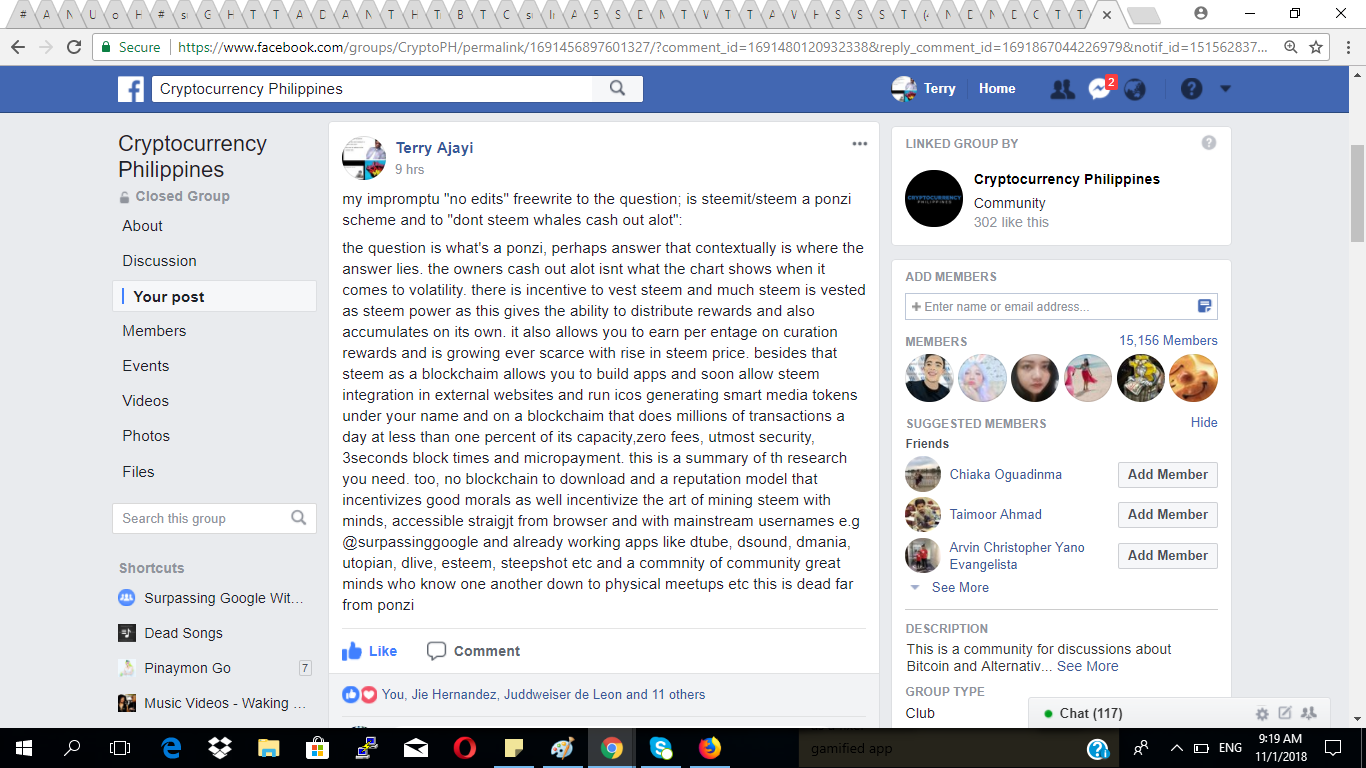 I wanted it so, so that there is highlight to the fact that my answered was fully-felt. 
Then, there were several who commented and mentioned that they have attempted to sign-up and can't get to the step involving generating their steemit password and completing sign-up. They also got a message related to "limited bandwidth exceeded" as seen in this screenshot: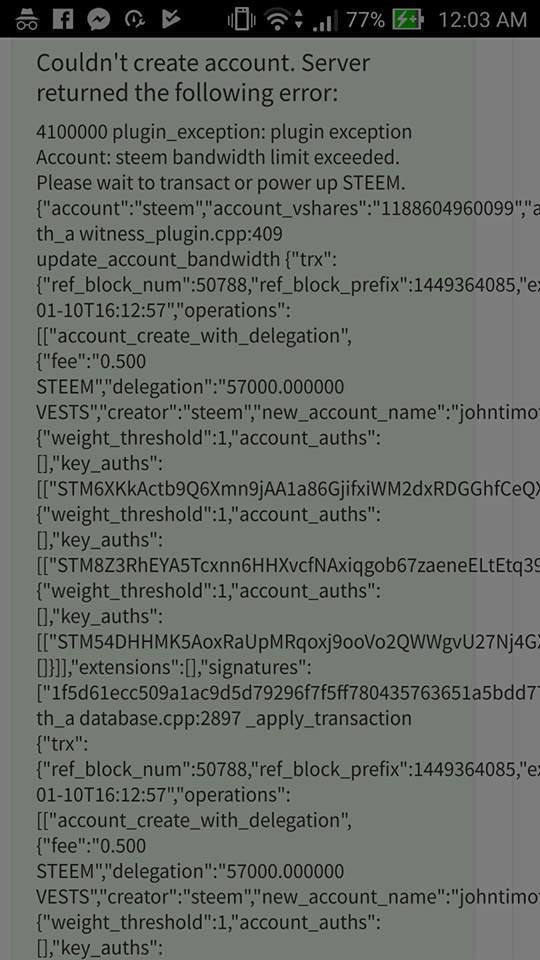 So i tried to see what can be done about this and i contacted @timcliff who has been a great and caring steemit witness and he explained that steemit was working on a fix and have completed the fix.
So here is the advice:
Please share this post to other steemians.
If you have a friend who has had their steemit account approved and who experiences a challenge with completing sign-up still, please tell them to "try again at a later time and it will end up working as steemit is aware of the issue and have worked on it".
Guide new sign-ups that you invite as a one major reason that they should want to join us here, is also because of you and your being here.
You can also bring these issues to me so we can work on a fix. You can do so by leaving me a comment.
Quick Update On Un-delegation With Newer Accounts
Speaking with @timcliff, we also discussed this aspect as i felt it may be tied to the above challenge with new sign-ups. 
Note that in the past, steemit used to give away free SP to new accounts to start them up with their steemit journey but this became less feasible as many new accounts were created simply to get this free SP. 
At the time, completing sign-ups on https://steemit.com was almost instant.
Steemit then evolved into making sign-ups a manual process to curb on lost steem and then further evolved into delegating power to new accounts, so that this accounts can interact with the steem blockchain. 
The essence of the delegation though, is simply so that new steemians can use this delegated SP to accomplish transactions on steem e.g posts, commenting, resteems, transfers etc until they can accrue enough Steem Power to continue on their own.
The recent un-delegation from new accounts thus, applies to accounts that have accrued enough SP to now continue on their own. 
According to @timcliff, the un-delegation applied to new accounts that have already accrued greater than or equal to 15 SP. 
Note that the more SP allows you more bandwidth as a protective measure (as well) to prevent things like DDOS attacks that can cause congestion on steem. Thus, for newer steemians, a nice primary aim would be to try to accrue steem power as this gives you more bandwidth allowance and allows to you to have a say in the "reward distribution".
We all have a stake in steem by virtue of our Steem Power!
Helpful Posts To Read
For helpful tips on how to gather more SP fast, read my post here!
Click here and look for @timcliff among the top ten witness. You can vote for as many as 30 witnesses.
 My community effort and steemit growth is a major part of my "steemgigs" witness, thus, my use of #witness-category

@tojukaka @purepinay @eurogee @ejemai@sunnylife@artaddict@samic@sunnylife @antonette @themanualbot@jaderpogi @ankarlie @jon24jon24 @deveerei @nairadaddy@destinysaid @ogochukwu @ewuoso @samstickkz @daudimitch@ehiboss @oluwoleolaide @ogoowinner @iwrite @gbenga@julstamban @ceepee@fisteganos @steemitph @rahulstan@ugetfunded etc kindly share this post with your massively growing steemit groups   
If you are new steemian and want to gain more knowledge and help related to steemit/steem, please join Here and in general chat look for @artaddict @samic @sunnylife @dandalion @ankarlie @ewuoso @honourmaus @tehoshei @eastmael @oluwoleolaide @gbenga @destinysaid @rahul.stan etc. You can tell them you are from me. I am also on there!
I do need strength
Dedicating My Entire Steem/Steemit Journey To My Mum
If you want to support an extra witness and you support mine "steemgigs", it will be really helpful. I run a full public RPC 256 GB node as well to balance the steem ecosystem on "wss://steemd.steemgigs.org".
To vote my witness, simply visit https://steemit.com/~witnesses and type in "steemgigs" into the first search box for witnesses or simply click Here to do it on one click!
If you want me to make witness voting decisions on your behalf, simply visit https://steemit.com/~witnesses and type in "surpassinggoogle" in the second box for proxy. 
Let's Go!!!
Offer a service under hashtag "steemgigs". Attempt out-of-the-boxness on hashtag (untalented).
Join the Steemgigs Community on discord: https://discord.gg/CGuPyyT
"Everyone has something to offer!" Why not?