More drive arose for me, in my recent efforts to on-board new steemians and more recently, this drive went up a notch in the aftermath of the Steemit Manila meetup yesterday.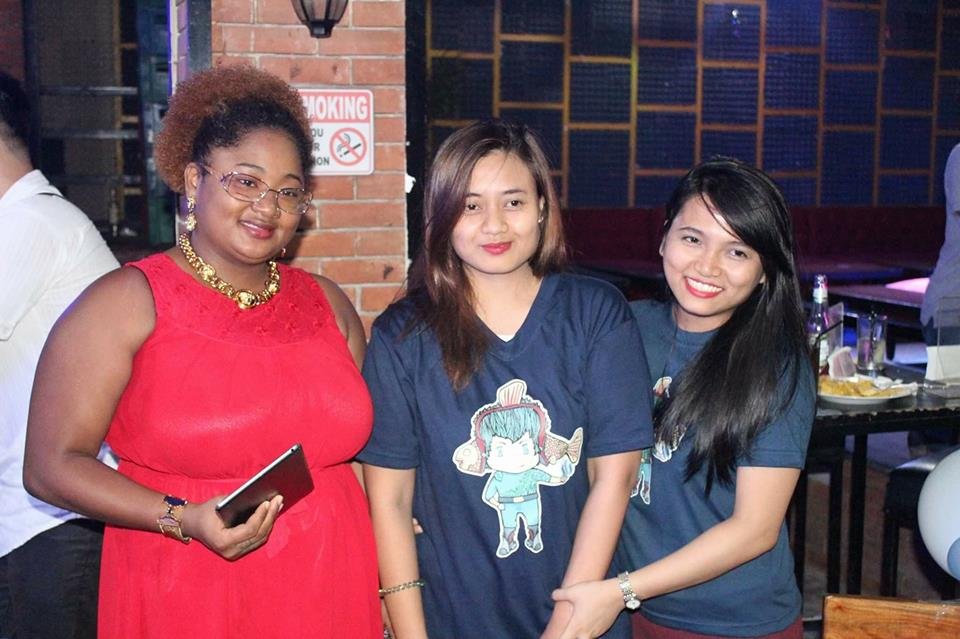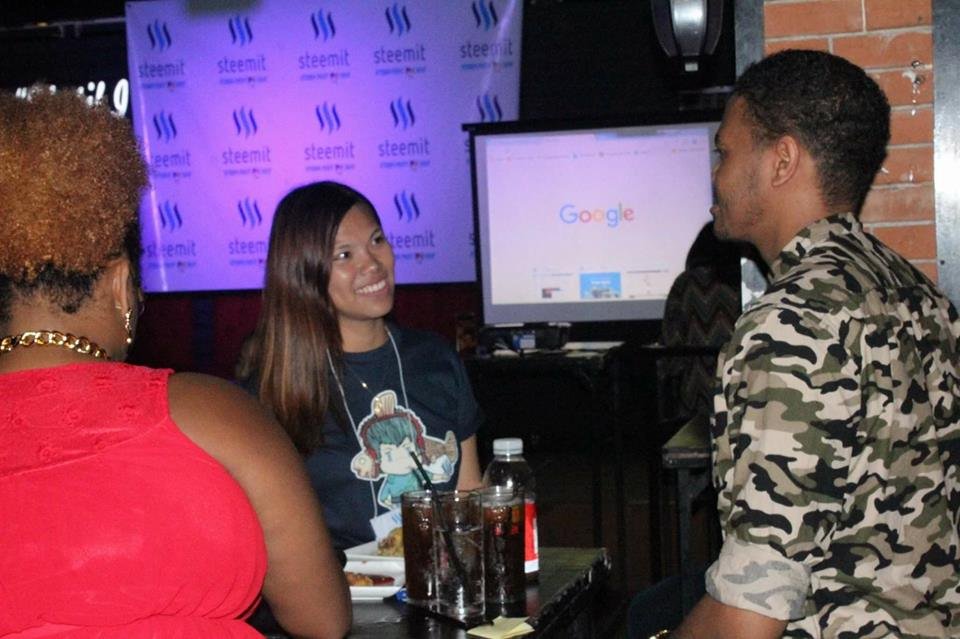 and why is @jeanelleybee laffing?
Again the steemit effect was ever present. I was telling @luvabi yesterday: "You are way different (outstanding) than your non-steemians work colleagues, though you have the same profession"; and the difference is; 
"the steemit effect". 
Steemit exposes you to life; keeps you on your toes and in the case of a woman, "on your heels". Ultimately, it keeps you in an incessant beautiful loop of "mining with minds", behavior in check; before a reputable community of great minds. 
The steemit effect is real and it loomed in the meetup room, all throughout the event and it is not because these steemians won jackpot in steem power, it is because, even obliviously, while we journey on steemit, each one of have been mining our way into becoming the best version of ourselves. "When you look at it more intently, the world is becoming a better place". 
Don't say "putanginamo", for there is a community watching and your reputation may get dimmed a notch. 
This is seamlessly being instilled into the daily lives of Filipinos, through steemit. It is that big! Yes, @dan and @ned, brought steem and steemit to life, but i doubt they were that far-reaching in their imagination into how big the steemit effect would be. "It is real @dan and @ned! Your dreams are causing a fixing! It is huge; it is far-reaching; it is real!"
I spoke in the event and for the first time basically, i was free! I spoke to these brothers and sisters in my own way and they found it a privilege to listen. I was honored. This doesn't happen in the real world! 
I see steemit and its eventual effect on developing nations like the Philippines as way beyond SBDs. The solution to low-income and stuff like that, in reality, isn't money (SBD)! Ultimately, what is SBDs without the quality of the human. "Of what essence does your SBD, serve the brother next to you, to the generations next to you"; is the key true solution.
I have endlessly spoken about the human behind the steemian. Infact, #steemgigs was created to bare out and unveil the human behind the steemian and ultimately, the quality of this human and this is the solution. 
I was telling @jeanelleybee yesterday; "who said "Selena Gomez" is prettier or better than you. The only difference between you and her is in how much you have come to know of your quality". 
This is one major aspect, where steemit plays a huge role as it gives you a free platform upon which you can find yourself out, in the midst of mirrors or steemians, who are not family and friends. 
Kudos to @craftech was the sixteen year old prodigy at the event, whose dad @decsterity has allowed him, to find himself out, on steemit.
Simply put, becoming the best version of yourself puts you in a place, where you automatically become a beautiful gift to the rest of humanity; And this was evident at the Philippines steemit meetup yesterday. Similar to my first experience with a steemit meetup Manila, "the steemit effect" was abundantly glaring.
Forget any hiccups on the blockchain, when this ones meet in person, it is instant brotherhood! "Chemistry!"
Powerful people filled the room and they have kept on modest. From top-notch developers, to kid gurus, to a working coder mom, to a youth crypto-trader genius; everyone was a steemian!
Who knew a Philippine-based developer is working on ways to make steemit work on free data in the Philippines; Who knew there are veteran Philippine-based bitcoin miners on steemit; Who knew there is an app in the making that would enable Steem-Fiat while by passing Bitcoin?
Well, i know now and that type of knowledge is power! 
Respect, respect, respect. 
We don't under-look any steemian! 
A steemian should be respected minnow or whale, for we are all whales afterall. Well, if you ever doubt that, come around and let me remind you everyday! 
Yes, for the cute sisters @luvabi @grazz @jeanelleybee @dreamiely @immarojas' nieces, come around, let me remind you of your beauty. 
It is never about whale or minnow: 
@officialfuzzy is letting his impact felt in the Philippines and that is what steemit accomplishes it. Imagine, his name called like a hundred times during this event, not because he is whale like the Maths says but because, though he is somewhere faraway, his very presence has impacted.
For the bros, its time, let's work! Come around, let's what? Let's work! We have families and generations to feed; legacies to leave! If you are short of ideas, there is an Idea Factory; a fallow but arable land, so wet it! If you dunk, show us videos; let's find use for them!
Like #steemgigs killer motto goes:
Everyone has something to offer!
The intel required to fix multitudes, lies in your head as redundant info in your heads: it just needs a digging. Let's mine with minds!

@monkeypattycake @olivercuico @reynarojas @sasha.shade @haleyaerith @tjpezlo @jazzybells @maileen @edtengco @wilbejel @craftech @patrick @jacqui @marneilmaano @darlin @ace @rose @cacojuangco @surpassinggoogle @cloh76 @georgebuscagan @deveerei @haneun @grazz @jeanelleybee @antonette @callmeellea@immarojas @chinito @decsterity @dreamiely @tiffany @bowie @dearjyoce @callmeelle 
y'all were amazing!
Today's Game
Simply spot me!
Two witnesses to look out for:
1. cloh76.witness

2. steemgigs

Visit https://steemit.com/~witnesses to cast vote. You don't need voting power to cast this vote!
 Your Boy Terry

Join us on Steemgigs community on discord: https://discord.gg/wWrnSXK  
Everyone has something to offer!