I am hot sad! The truth is i have always been. Life is dead hard! I am not talking poverty and stuff. Moolah is nothing in reality. It is not a measure of success; SBD's even a better measure!
Well, upstairs is some off-key stuff; this is the real talk downstairs:
Assume there is one country called "steemit", then it wouldn't really matter, if you are Filipino, American or Chinese. The entire essence of the whole community-initiatives on steemit, is to bring about steemit growth worldwide. 
The steemian, human-behind-the-steemian, human-race is all that matters afterall. Philippines, China, USA are simply locations. 
The #philippines community is currently appearing to grow, not like it never existed. It has existed since day one. Currently, some support is reaching the #philippines in terms of curation efforts and steem power, stirring some more activity. 
The whole idea of this though, is not to cause isolation or segregation. We aren't here to say, you are not Filipino, don't post in #philippines etc. That is very old school stuff! 
Steemit hosts the world and that's where most of its beauty lies. The entire ecosystem is what will keep #philippines thriving. 
You will notice that i upvote commenters on posts from #philippines, regardless of the steemian's location or origin. 
We are steemians now and we should be developing a culture already, where that's only what counts.
People love the Philippines and they don't have to be from the Philippines. The culture we want to promote is one of respect, peace and harmony, self-sacrifice and love. 
"The human behind the steemian" is all that has ever mattered; race or steemit wallets don't!
 I will expend myself on behalf of you for hours, whether you are whale or minnow. It is that simple. I will be the same Terry, unshaken, proven, of substance; whether my wallet says whale or minnow.
Power should never cause friction, rift, disharmony. Steemit and steem came around to adjust that; let's play along!
Let's grow into the best versions of ourselves. Develop and evolve, define and redefine ourselves and become staunch in our purpose. Let's dream; envision and create visions and let's play these aspects of our beings on the blockchain and leave legacies for generations yet unborn, while empowering ourselves as well.
The only way your SBDs will have real essence, is when it does good to the brother next to you. Else, you will just be another rich man on the Tabloids. 
I prefer you brother/sister steemian, every time to a billion dollar Manny Pacquio!
 True success, is in your substance; else, you will just be another regular Joe. You will walk the room and you won't be able to halt the chaos.
If we say, there has not been an enabling environment, now we have an enabling environment; "steem"! Use it.
There was "YOU" before steemit. Bring "YOU" on steemit. Reshape boring internet with a piece of "YOU".
Curation Efforts (#philippines)
For my curation efforts, i will like to direct focus a bit to powered-up posts. Currently, SBD has been maintaining at more or less 1$, thus, i will try to direct more attention to fully powered-up steemit posts in the coming days, just to instill a culture, especially among our newer steemians, the art of vesting some of your steem into steem power. "Steem power not only helps the steem economy but helps you develop as person and in your steemit journey alike. 
"The more steem power you have, the more influence you will have in matters relating to steemit". 
We want you to think long-term lasting-gains, a bit more than some hurried SBDs. We want you to be leaders! We want to put the helm in your hands, when it comes to putting a smile on other people's faces by means of your more impacting upvotes.
Too, there is value in steem power as another aspect of steemit that gives rewards apart from the blogging, is curation. 
"Curation is also a talent that adds value and curation efforts get rewarded in proportion to the size of your steem power, among other things!"
"#philippines"
Using the above tag, simply exposes your post to a wider range of audience. It is only logical, that steemians looking to learn about the Philippines etc, would search #philippines. 
To promote unity, i will also be focusing on this tag more!
Disunity leads nowhere and has the potential of crumbling communities! Note that there was always a Philippines community from the start but it never became renown.
Recent Steemit Growth Effort
A few more steemians, have joined steemit from the Philippines, thanks to the effort of every steemian in the Philippines or abroad. A few others are awaiting verification. 
Note: even your constant blogging and curation effort stirs steemit growth, whether organically in the search engines or by virtue of a strong more vibrant community. Steemit growth does take a ton of methods, so forget what others do, don't waste energy discredit it. Focus on the substance of what you do, believe in your methods, whatever it is and stubbornly carve your path and let others be inclined to follow. 
Regardless, of how you see it, everyone even in the tiny things that they do are playing a role in steemit growth, so no need for comparisons as it will only deter you. People do sleepless nights behind the scenes with constancy on behalf of others. Someone thought of humanity and created steemit and the mere fact that you are on steemit today is ample evidence that someone out there has selflessly promoted steemit. 
Steemit in the mainstream is good for every steemian!
Steemit growth effort continues............
We decided to present steemit this time, in terms of the true beauty of its potential, way beyond the earning as should apply to students, Philippines and abroad as they are still in the stage of finding themselves. I am hopeful to get to work with @steemiteducation on this: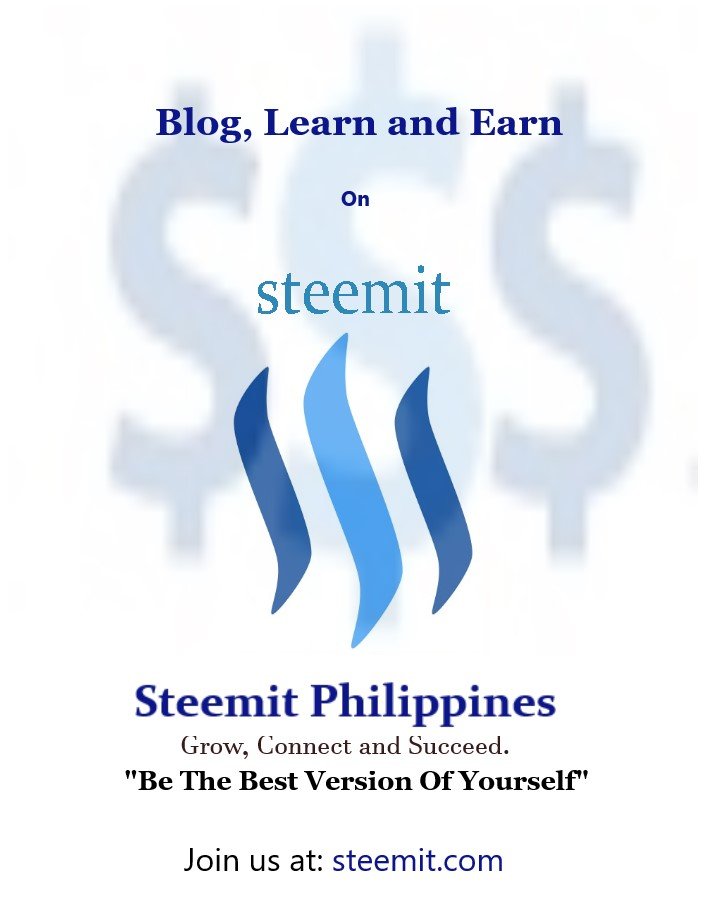 So yesterday, i was able to send @southparkqueen to Baguio, Philippines! It is mostly an ambitious effort to try bring steemit to some other place besides Manila where we live. 
I didn't know she far-reaching she will get, so i left it hanging. She is has been successful so far as she was able to visit a University and she has already arranged for a gathering of possibly 1,000 students, for me to talk about steemit to, next Friday. Talks are still in motion: but this some evidence of her effort earlier today: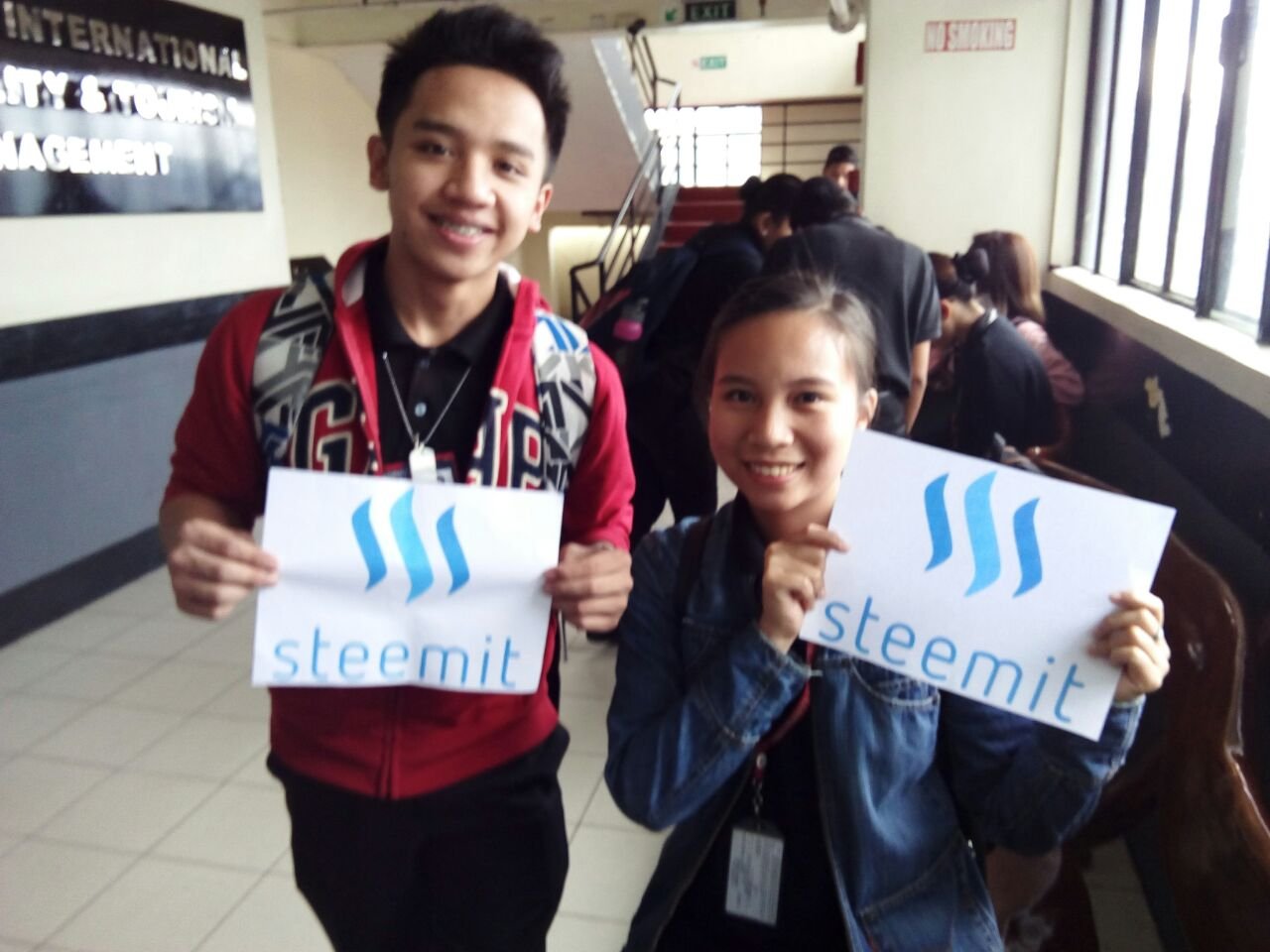 I am also working with some creative stuff with @pinaynomad to create fun ways to promote steemit as effectively as possible. We want to take her talent up a notch and fire it up and keep her lit, then use this prowess to promote steemit even more. 
In general, everyone is doing awesome. It does take a collective effort and no one is doing more or less!
@luvabi @grazz and @dreamiely are also in talks to visit a university near my area and we are team basically, so we will see about making that happen. 
If you have in mind, budget meetup in your area, reach out to me, as i would love to hear about it. If you are able to gather workmates, bosses, investors to a meal but have difficulty talking about steemit, within Manila area, reach out to me here, then we can see how to handle that on your behalf and likely cater to expenses for the meals as well. 
Outside Manila, perhaps, we can look for older steemians in your area, who can come around to handle the speech.
SteemGig
I am still looking to design for steemit shirts that will be free for everyone to use on their printed shirts: Please look here if you are interested:
https://steemit.com/steemgigs/@steemgigs/steemgig-50-sbds-for-a-surpassing-google-with-steemit-com-graphic-creation-for-printed-shirts
Your Boy Terry
Please join the comments to leave any suggestions for growth of steemit in the Philippines. Too, if you are considering budget steemit meetups and signups in your area, consider contacting me here: https://discord.gg/feucZRj. I am still @surpassinggoogle on there as well as on www.steemit.chat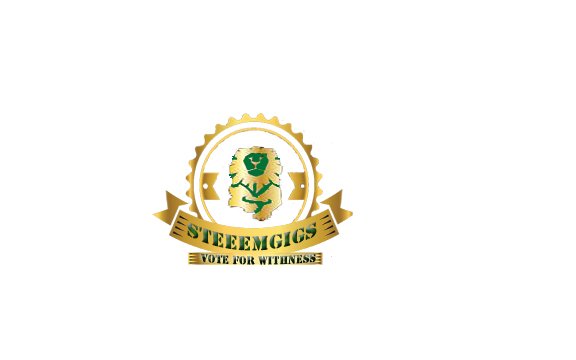 Visit https://steemit.com/~witnesses to cast vote. You don't need voting power to cast this vote!
Join us on Steemgigs community on discord: https://discord.gg/CGuPyyT
Everyone has something to offer!