Steem's power has been in "community" and post-HF20 will bring that forth even more. 
Well, scalability etc is now put in our hands more than was once the case. We can now play a conscious role in helping others and the communities that we grow, use the blockchain and it is time to exercise the beauty of "community", in the aftermath of HF20.
If new steemians etc can't use the blockchain enough, we can help matters; "we who have been here before them". 
@blocktrades has been offering a discounted price on their delegation feature, post-HF20 and it is possible to avail of a minimum of 2 steem worth of delegation during this period.
We can easily direct them on how to do this or do this for them, where we have extra steem.
2 Steem worth of delegation = 35 SP for 3 months
35 SP can gift a user an additional allowance for some 50 comments (over a 5-day period). Besides, this encourages a new user, gives them a bit more freedom and highlights the existence of a truly solid community. 
It may also help them see the need for doing some power-ups and the beauty in it. Then, they may know how to direct others who have a similar need or even help these ones, further strengthening the community.
To avail of a delegation using https://blocktrades.us is quite easy and is almost instantaneous too. 
I recommend reading the instructions the blocktrades website provides you as with matters like this, it is best to consciously follow through with the process, so that there are no errors. @blocktrades tends to do a "refund" in cases of errors but this is not the general case, with every exchange outlet.
Ultimately, after you have selected Steem/SBD and Steem Power Delegation (90-Days), you will need to enter the recipient's steem username.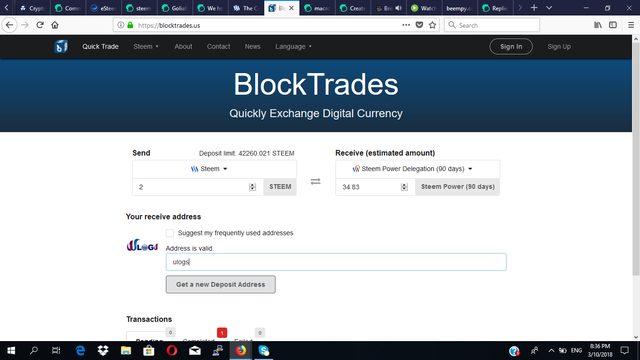 Thereafter blocktrades.us, will provide you with a memo, which you should copy. 
Then simply visit steemit.com and do a transfer to the user account "@blocktrades", with the amount of steem you selected earlier and paste the memo you copied, into the memo box during your steem transfer.
 Your boy Terry
Kindly vote for the "steemgigs" witness. 
Dedicating My Entire Steem/Steemit Journey To My Mum
If you want to support an extra witness and you support mine "steemgigs", it will be really helpful. 
To vote my witness, simply visit https://steemit.com/~witnesses and upvote "steemgigs" or simply click Here to do it on one click!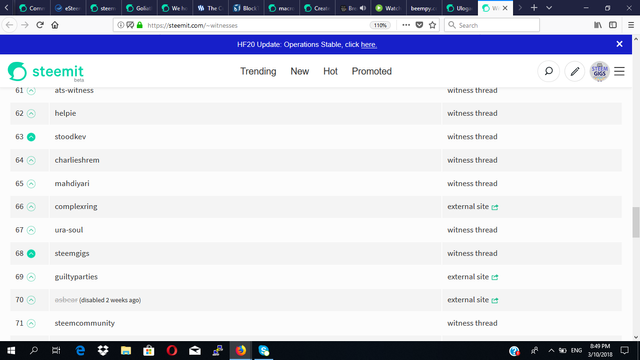 If you want me to make witness voting decisions on your behalf, simply visit https://steemit.com/~witnesses and type in "surpassinggoogle" in the second box for proxy.

Subscribe to us on YouTube: UloggersTV