STEEMIT TWEET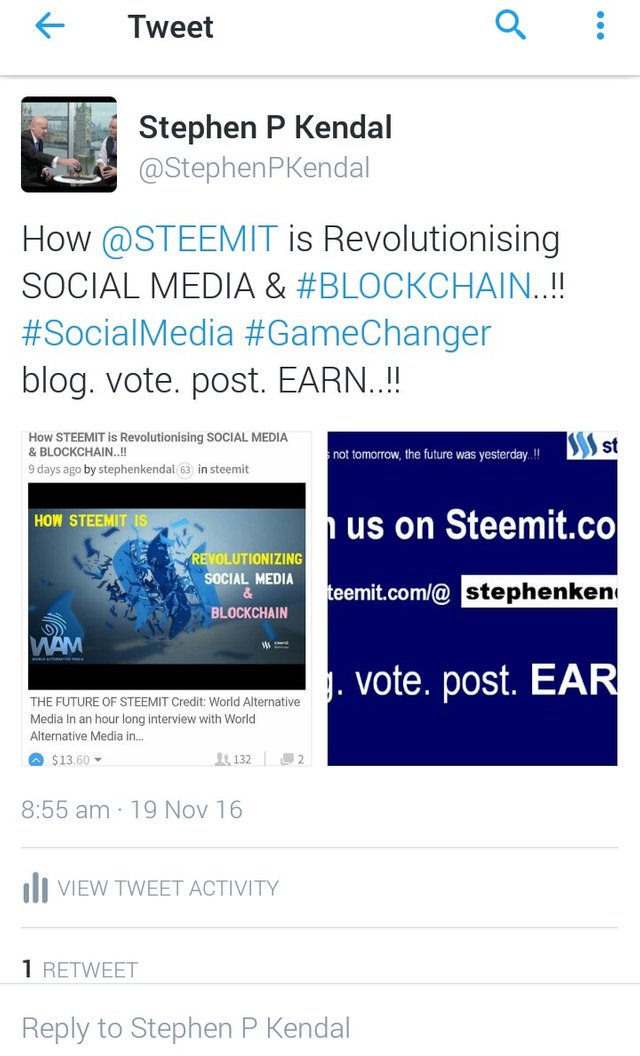 STEEMIT BLOG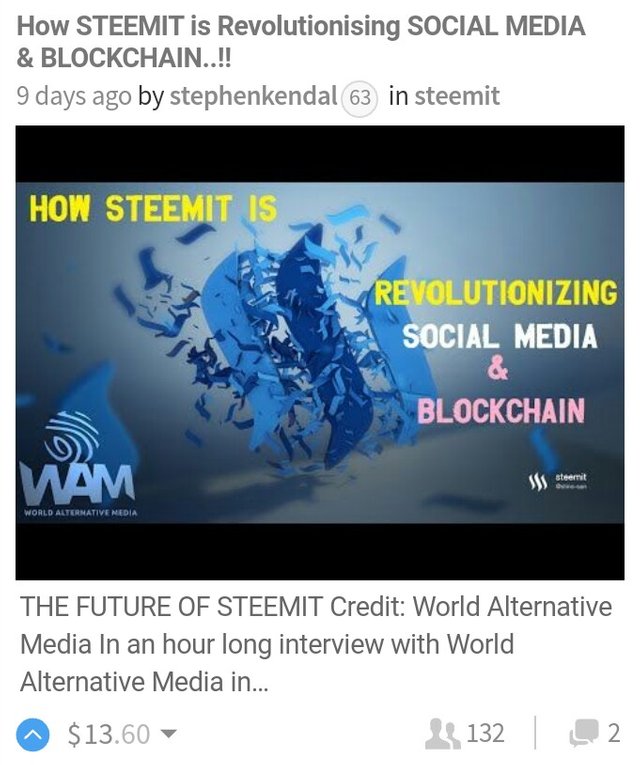 There are over 110,000 USERS on STEEMIT, that is over 110,000 Salesmen and Saleswomen..!!
It is these that will sell STEEMIT not the Developers.
The Developers have done the easy bit, though GENIUSES, it is up to the USERS to make STEEMIT happen.
I made a Blog 9 days ago about how STEEMIT is set to Revolutionise Global Social Media.
It made >$13.00 and I am very happy with that.
This is the sort of result you want to share with your Social Media Network.
Earlier I tweeted this...
https://twitter.com/StephenPKendal/status/799898849481474049
Currently I have >4k followers, not a lot you might say, but the reason I decided to make this Blog is that tweet I sent out was retweeted by a follower who has >15k..!!
Since joining STEEMIT I have on regular occasions shared Quality Blogs on twitter and some of these have been retweeted.
I am very fortunate to have a great bunch of loyal followers on twitter and hit an average of over 160,000 impressions per month on my tweets.
That is a lot of STEEMIT exposure..!!
I have NO doubts at all that STEEMIT will be an explosive success it just needs more exposure and this is one POWERFUL way to do it..!!
Thanks for reading.
Stephen