SPREAD THE WORD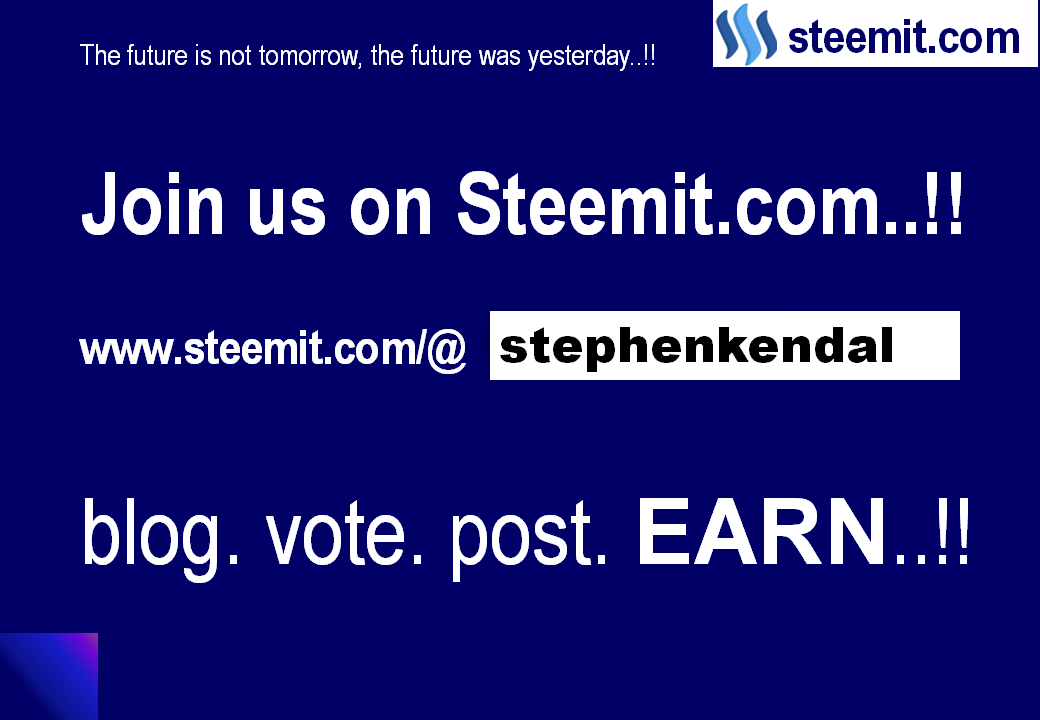 As STEEMIT is beginning to gain traction it is up to us to spread the word.
With over 110,000 current USERS now on STEEMIT and growing at a steady pace it is the USERS that will make STEEMIT a success story we all want.
Unlike other SOCIAL MEDIA Sites there are no SHAREHOLDERS as such. 
The USERS  are in essence the SHAREHOLDERS. Each and everyone of us..!!
As SHAREHOLDERS we also have a chance to increase our SHAREHOLDER VALUE by promoting the site where we can.
The 110,000 current USERS on STEEMIT are effectively 110,000 SALESMEN and SALESWOMEN whose job it is to sell the site to other new USERS.
On a regular basis I share quality blogs across Twitter and LinkedIn to leverage the exposure and would encourage others to do so across their Social Network.
I also on regular basis share the "Join us on Steemit", treating it like a business card and sending it to people as a reminder to take a look at the site.
STEEMIT will be successful in its own right but to promote it on other SOCIAL MEDIA Sites will accelerate the process simply by encouraging others to join.
In the last 3 months I have been on STEEMIT I have shared on numerous occasions with total strangers the concept of STEEMIT and the feedback is exceptionally encouraging.
This weekend is an amazing weekend to promote STEEMIT as STEEMFEST is being streamed live.
STEEMFEST is a groundbreaking concept as it allows USERS of a Social Network to meet in person and share like-minded topics and views.
Marketed correctly across other established SOCIAL MEDIA Sites, as a pair,  STEEMIT and STEEMFEST is a huge winning combination as it is unmatched in other platforms.
As early USERS we have a golden opportunity to MARKET and PROMOTE STEEMIT and STEEMFEST and what better way to do it than with our own current SOCIAL MEDIA NETWORK..!!
It is up to us to make STEEMIT a HUGE SUCCESS..!!
The future is not tomorrow, the future was yesterday..!!
STEEMIT and STEEMFEST is the future..!!
Thanks for reading.
Stephen