SteemReports - Top Delegation Chart
I've added a new tool to show the biggest delegators, the biggest recipients of delegation and the largest single delegation arrangements.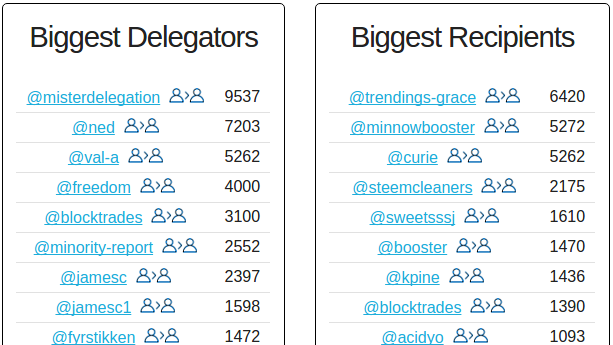 http://www.steemreports.com/big-delegations/
The amounts are shown in millions of vests delegated, and the data is updated daily. Clicking on the icons shows the detailed delegation information for any account.
---
Please vote, resteem and follow us to for more reports and services, and visit our website:
http://www.steemreports.com