Steemit, Inc. Leadership Changes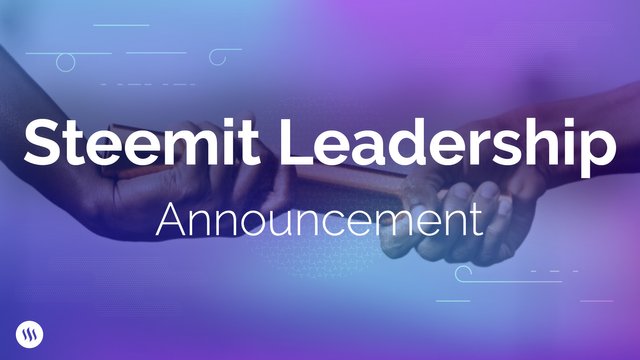 Hello Steemians, we are excited to announce some changes to our leadership team. The Steemit, Inc. Board has named Ned Scott as Executive Chairman, and Elizabeth Powell as Managing Director, effective immediately.
Executive Chairman, Ned Scott on the appointment:
This is the perfect time for Elizabeth to become Managing Director and help move the company forward with the speed required to capitalize on the opportunities in front of us. She has an incredible ability to inspire, energize and connect with the team, and will share those same values with the Steemit community. Elizabeth's vision and execution track record is exactly what Steemit needs as we enter our next chapter.
Powell (@elipowell on steemit.com), who joined Steemit in 2018 as Head of Communications & Advocacy, takes on the new managing director role to align the company's mission, vision and values to become a more scalable, sustainable and profitable organization. Throughout her 22 year career, she has led distributed and non-distributed teams, and will continue to support communications and building a new advertising business model.
Managing Director, Elizabeth Powell:
I joined Steemit because I wanted to be a part of a company where I believed the possibilities were limitless. Today, I am even more convinced that Steemit is that company. The opportunity that lies ahead for Steemit is enormous, and the ability to lead this next chapter is deeply humbling and incredibly exciting. I am focused on accelerating the innovation and execution that our community of developers, content creators and entrepreneurs need from us.
At a time when our industry is on the cusp of more disruption than ever encountered, I couldn't be more confident in our ability to be successful, or more honored to lead this great company.
The Steemit Team