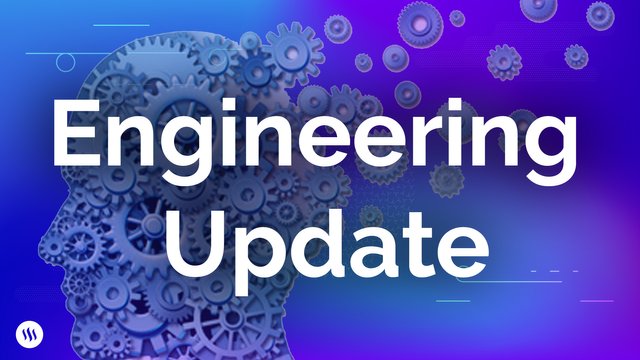 Hello Steemians, in an effort to keep you informed, we are continuing to provide updates about the different projects we're working on. Because our engineering teams generally follow a 2-week-sprint cadence, our work this week was largely a continuation of the work outlined in our last post.
Cost Reductions
We continued to optimize instance sizes for all applications and laid the groundwork for tackling reserved instances. We analyzed our data transfer costs and began identifying areas that could benefit the most from improvement and optimization.
MIRA/RocksDB
This week we are continuing to focus on performance optimizations for our MIRA implementation. As part of this process, we have begun reindexing the blockchain with MIRA running on the same type of equipment that we currently use in production for steemd nodes. This will help us get a more accurate benchmark of current performance and identify any issues that could arise during a full reindex.
Condenser/Wallet Split
Since last week, we've completed our first pass at streamlining the social side of condenser and removing any reliance on active keys. Likewise, on the wallet side, we have simplified the initial login process and continued to remove code that is not needed in the wallet. Next we will be testing and tuning the new application flows, with the goal of ensuring the interactions between the faucet, social, and wallet applications create a seamless user experience. For more background information, check out our post on this project.
Ads
In order to make the ads we show more relevant to users, we have migrated the majority of our out-of-feed ads from AdSense to Google Ad Manager. We are now in the process of moving the in-feed ads over to this new platform.
We have also signed an advertisement agreement with a major crypto project. We believe that steemit.com should be a welcome home for all projects that share our goals of accelerating the adoption of decentralized and public blockchain technology and are excited to help other projects leverage our platform to increase awareness about their efforts.
Be sure to follow @steemitblog if you would like to see more engineering updates like these!
The Steemit Team