Happy Holidays and New Year!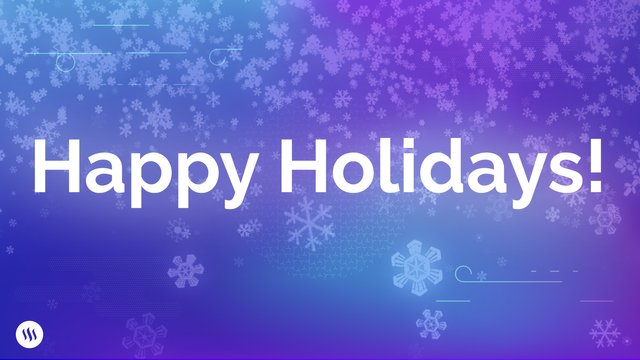 The Steemit Team would like to wish everyone a very happy Holiday Season! While 2019 certainly presented its set of challenges, the foundational work that was completed (Hivemind and MIRA) was critical to enabling Steem to scale in 2020.
2020: The Year of Steem
The strongest foundation is meaningless without those features that will attract the masses, which is why we're so excited to be heading into 2020 with Communities in Beta, and Smart Media Tokens on Testnet.
We believe that the stage is set to make 2020 the year of Steem, and we look forward to working with you all to bring Steem to the masses.
Enjoy this time with friends and family … because we have much to do come 2020!!!
Happy Holidays!
The Steemit Team