"Without change something sleeps inside us, and seldom awakens." - Duke Leto From Frank Herbert's Dune.
---
Steemit Blogger's Central started out on Slack just over 2 months ago. Slack has great features, but in order to access some of those features it's incredibly expensive. Discord offers many of those premiums for free. It also offers far superior user management features which was the ultimate selling point for us. So, without boring you with anymore behind the scenes details let's get into what we are going to be doing.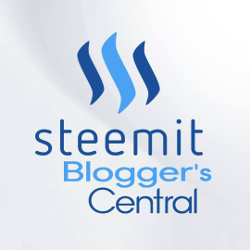 Steemit Blogger's Central Manifesto "Change The World With Knowledge"
---
At Steemit Blogger's Central (SteemitBC) we have been helping users on the Steemit platform for over 2 months now. We're proud of what we've done so far, but we believe that it's time to step up our game, to pursue quality over quantity, to become an asset to and a promoter of the Steemit platfom, to be a resource for it's users. So we are putting together a team of the passionate & the professional to build their communities around channels that they excel in on our Discord server, SteemitBC. For example:

By attracting stellar, veteran content producers we aim to change the world with knowledge. We won't have as many channels as some of the other servers, but we will have the best channels moderated by the most knowledgeable & passionate people. If you are one of those people come join us as we're looking for more dedicated, passionate and professional individuals to share their knowledge and to mentor others.  

We want to thank PAL, Whaleshares, LFN and all the other groups out there for leading the way for the past few months and doing amazing work helping many steemians and the Steemit platform grow. We look forward to further contributing to the community and taking our place on the stage as well. As we settle in we'll be making announcements of some of the programs we are working on to help the community in the following weeks and months. Steem on! 
---
Join us now at the following platforms, especially our Discord server!
Our Steemit Blogger Central Discord community is here:

Discord:
https://discord.gg/e5XFZKa

Facebook:
https://www.facebook.com/steemitbc

Twitter:
https://twitter.com/steemitbc

Follow us on Steemit here:
@steemitbc
100% OF @steemitbc POST PAYOUTS GO TOWARDS FUELING OUR STEEM POWER TO HELP OTHERS. YOUR UPVOTE IS APPRECIATED AND PROVIDING US ALL WITH ENCOURAGEMENT TO STEEM ON!!!