Few days ago, @algo.coder and @sebbbl released Steemigram, an app which allows to publish pictures on Steemit directly from Instagram app. Thus, Instagramers can cross-post their content from one source, and keep their followers on Instagram.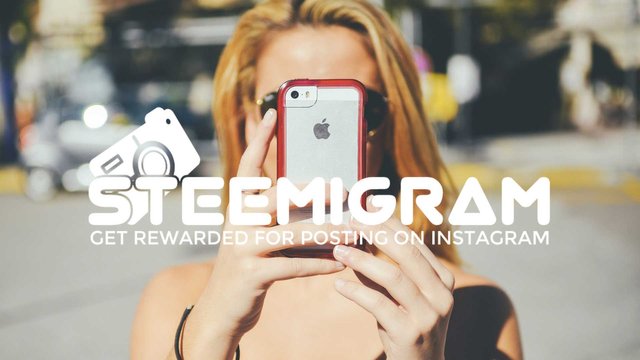 But now, we're facing two major difficulties. First, the time has come to get Steemigram known by everyone. And this is a hard part. A referral program will be put in place soon, which will allow referrers to have little bonus, but in the meantime we need you to spread the word. We thank you in advance for that !
The second part, and certainly the biggest one, is to find business angels, who will help us grow our voting power, in order to attract lots of people on this program. We definitely need delegations. So, to all people who have sleeping Steem Power, think about us !
A huge potential
Steemigram has the particularity to be able to drain people to Steemit without leaving their favourite app. And the future referral program will also help us this way. Instagram actually count one billion active accounts. I think it's worth it...
So if you like this initiative, please resteem, and feel free to delegate !