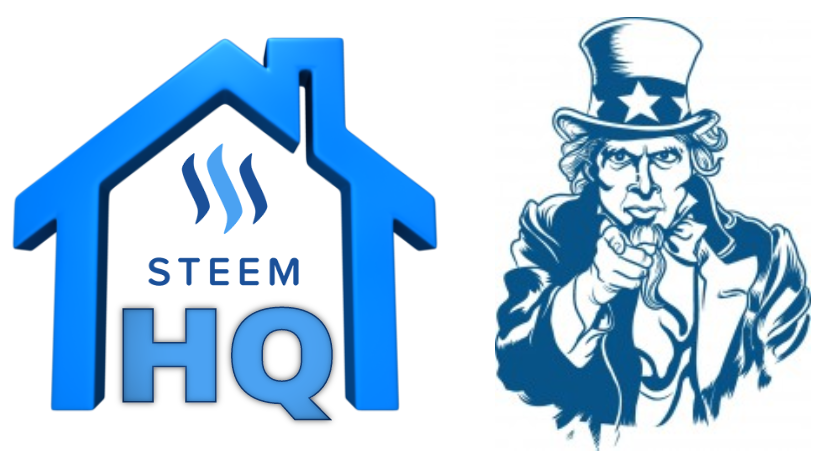 Discover the SteemHQ.com Community Witness and get onboard!
---
Greetings to all Steemians,
the first round of the Community Witness will finish on April, 1st and all accounts who joined before March, 1st will be payed out a share of all producer rewards gained through this month.
Since the project is still very young and was created one month ago, now is the perfect time to introduce the SteemHQ.com Community Witness to all of you, who missed it before.
If you wanna join, just vote for steemhq.witness as a witness and you are in!
Now it's the perfect time because next payout round starts on April, 1st.
How the Community Witness works
---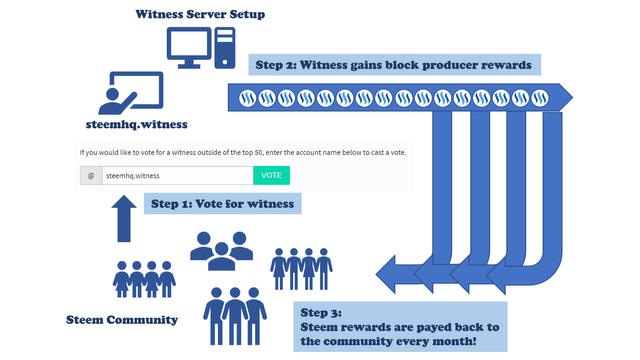 Give 1 of your 30 witness votes to steemhq.witness
You can do it using the "Vote for witness" Link scroll down to the text input field, enter steemhq.witness and hit the "Vote" Button. As alternative you can use this link and vote via Steemconnect.

Let the witness produce blocks and earn Steem
With enough votes from the community the witness server will start producing blocks on the Steem blockchain and earn Steem as a reward.

Get your fee share of Steem every month
After each month all earnings are payed back to the community proportional to your voting power which is equal to your Steempower. SteemHQ takes a small fee in order to cover the expenses for the project.
All important information and stats can be viewed on our Community Witness frontend:
SteemHQ.com Community Witness Website
Vote your Witness Parameter (optional)
---
Your opinion how to improve Steem matters!
So we implemented a way where all participans of the Community Witness can vote for Witness Parameter each month. The feature is covered in full detail in this post:
Vote for Witness Parameter Introduction
Join us now and get a (community) witness
---
Vote for steemhq.witness on Steemit or directly on SteemConnect


As mentioned before, the next round starts on April, 1st - we can't wait to see you there!
If you have any feedback or suggestion how to further improve the Community Witness feel free to leave a comment below.
Since the Community Witness is still very unknown, any help of you (RESTEEM) in order to promote this project is more than appreciated! THANK YOU!