Dont let me Live among Zombies Bring me to Life and Get me a Lambo a humble request and an Open Shout out to all my fellow Steemians... those who are Alive and to those who are not. Pull me out of the gorge and help me to breathe among some lively heads.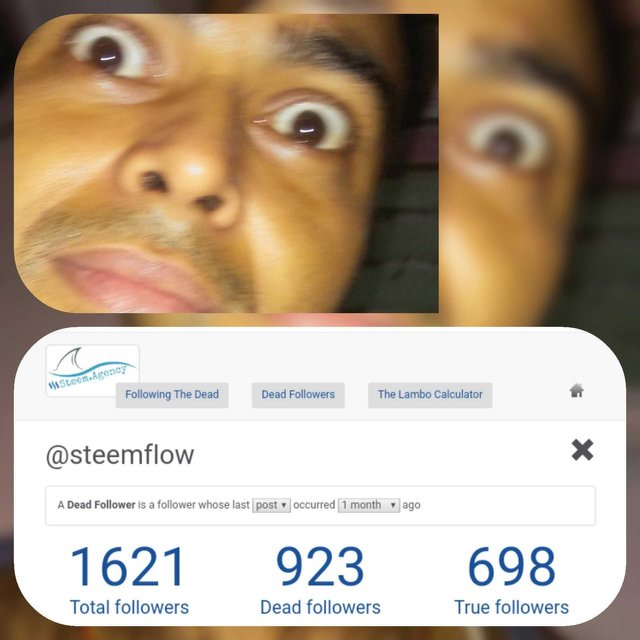 ---
Thanks to @noblewitness who helped me digging on my DEAD FOLLOWER LIST through the awesome tool, check out Steem Agency and find out yours. Open the site and put your Steemit user name under DEAD FOLLOWER tab.
Quite surprisingly and amazed to find so many Dead Followers in my account. To be very frank I have more Dead followers than the Active followers. The numbers tell you the bitter truth about the flashing figure under Follower list.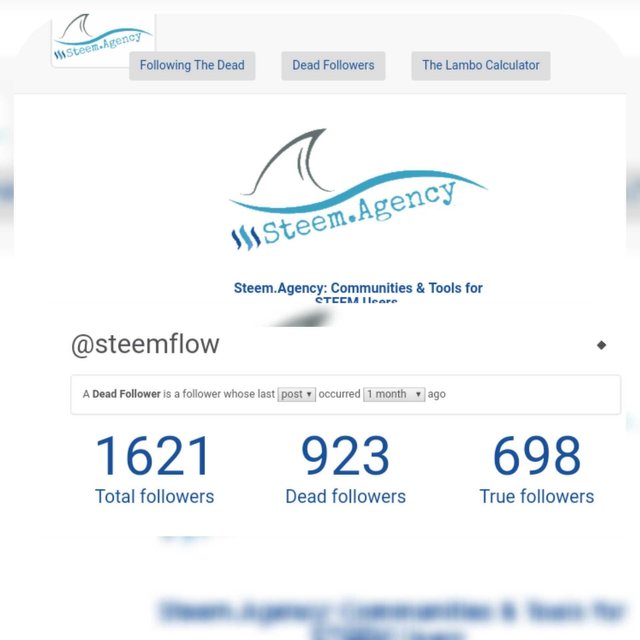 ---
Quick thought why so many ??
Soon seeing the horrifying figure, a dark clouds started to hover around my mind with many question and flashing one by one
Are all these Ghost account?
Am I not performing well on Steemit?
May be they all have Bot accounts.?
These account does not like Steemit?
Erc etc...
With so many questions, i started to analyse few of the names in the dead follower list. There were many names quite familiar to whom I have interacted but none of them were active now. Most of my Dead follower names were not posting or not showing up on Steemit.
The Crypto Downtime might have made them away from amazing platform.
Might be the reason , No Whales or Dolphin notices me.
Dead folowers could not add to my success, and I am still fighting hard to get some attention.
Not a Lambo atleast a Scooter
The amazing tool also have a calculator that show your true current value and how much you need to own a Lambo. Just up your wallet steem/sbd holding and check your status.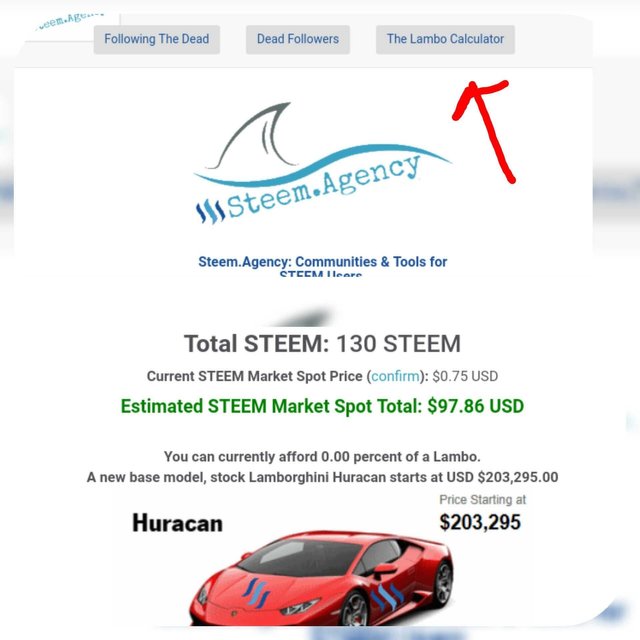 With my current holding I am nowhere nesr to Lambo, seems it took me ages to even get near to own one. Unless and Until a Whale or Dolphin supports me and do some magical to give some support.
With so many Dead Follower all dream of owning a Lambo seems Unrealistic. The only way out is to have some Active user around you who keep supporting your hard work and make you famous in the grand steemit pool. Hopefully that may attract some WHALE attention.
Atleast i can afford to have a scooter A sincere call..a shoutout help, to everyone...
FOLLOW ME.. i am among DEAD
Bring me to LIFE, and let me LIVE among real SOUL
Stay Calm....
Keep Steeming...Steem On !!!
---
Vote for Witness I have given mine. Do you??
@firepower , @enginewitty, @therealwolf @patrice @reggaemuffin @c0ff33a @thekitchenfairy @drakos @roelandp @good-karma @yabapmatt @qurator @steemcommunity @partiko are in my list.
---



...........................................

..............................................