Me being bored equals making redesigns for existing sites. This time I tried to redesign Steemit-beta. Just a quick mockup, but I like it somehow. Any suggestions :)? link to bigger pic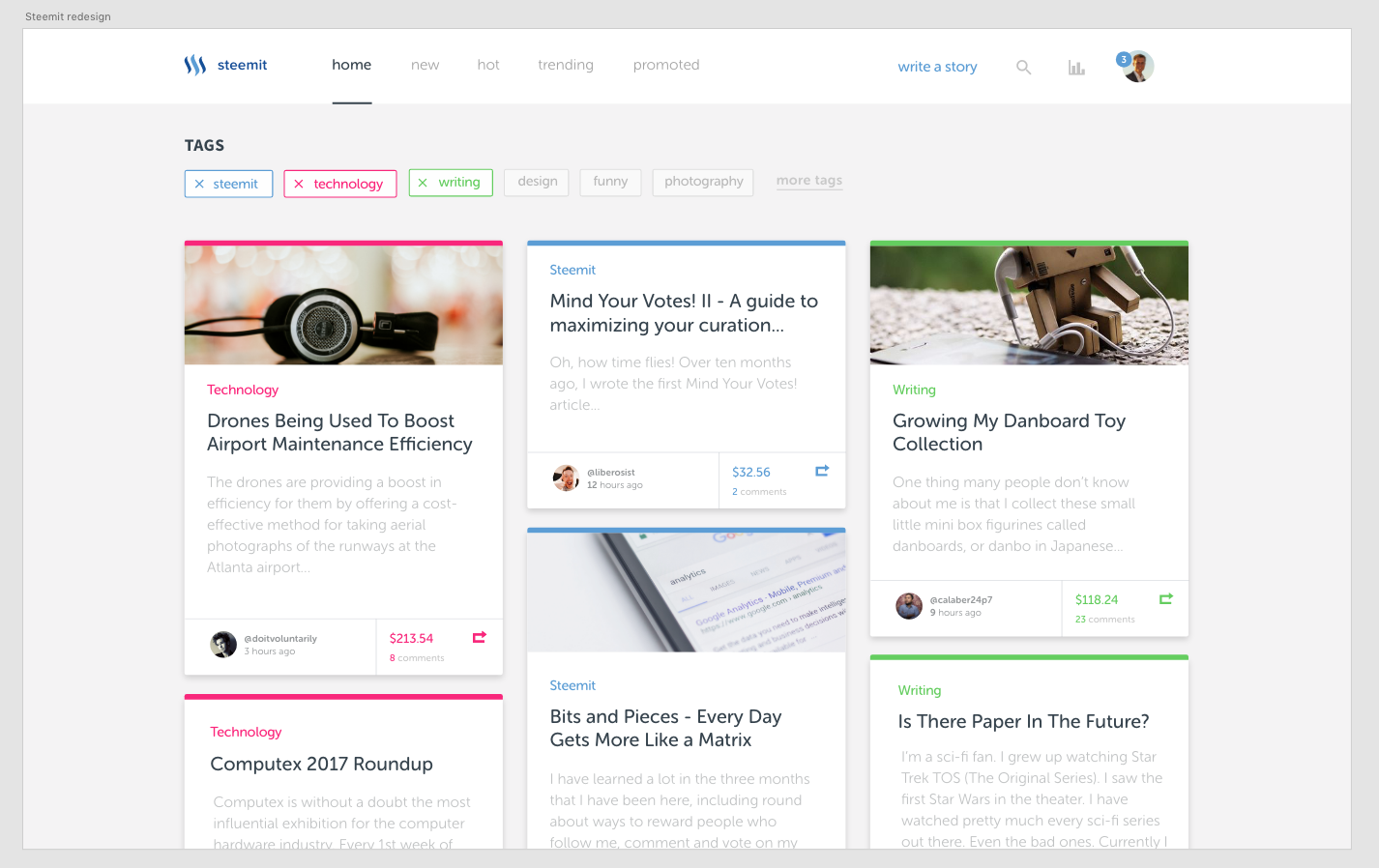 Just to be clear; I am not working for Steem atm. Just trying some stuff out. I wanted to make the topics more distinct and also give a better overview of all the (new) articles.
Anyways, don't forget to follow @staystrong and let me know what you think.