Another nomination round for my weekly Steemit Trading Card game, now a day late thanks to the fact my keyboard was destroyed yesterday and I had to buy a new one, so I couldn't post.
If you know someone you want immortalized in my usual style, then make sure they respect the prerequisites mentioned below and nominate them - alternativelly, nominate yourself!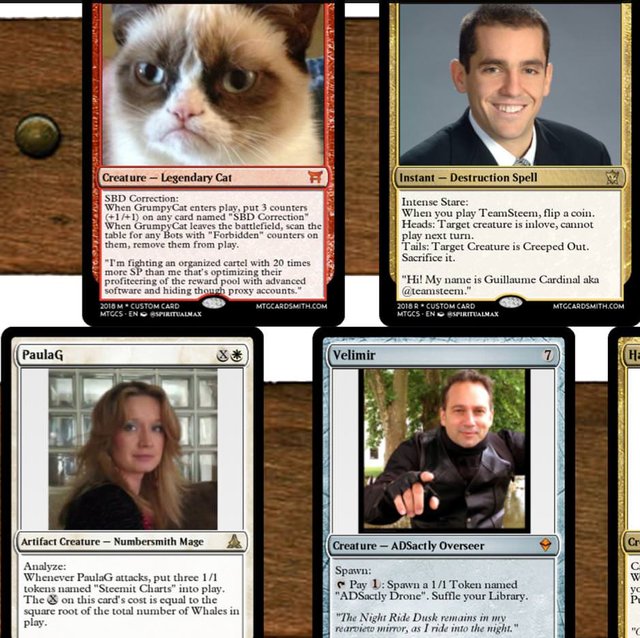 (Taken from the 1st Edition Post)
This week I reduced the amount of SP needed to be featured, so I called it the Dolphin edition.
10 nominations will be accepted by order of arrivel.
Here are the rules for this week's nomination round:

Here are the Rules for the Nominations: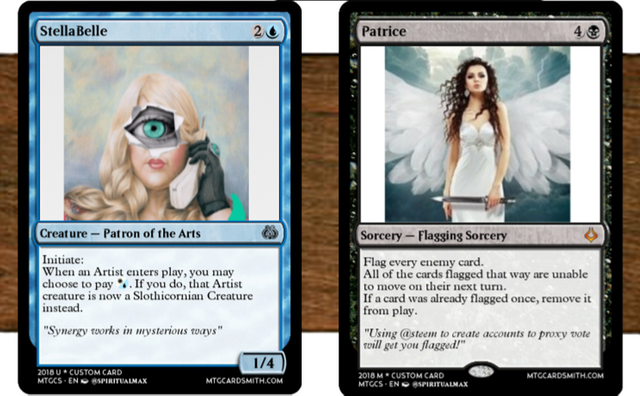 This week, I am demanding Dolphis to meet these requesites:
Over 5,000 Steem Power
Over 60 Reputation
So, with this week's prerequisites being lower, nominate some Steemians you usually can't nominate, so between the 5K and 10K interval.
You can also nominate people with over 10K SP, but never someone with less than 5K.
Here are the nominations so far:
1 - @flauwy (nominated by me)
2 - @fulltimegeek (nominated by me)
3 - @wwf (nominated by me)
4 - @abh12345 (nominated by @maverickinvictus)
5 - @ejemai (nominated by @golddeejay
6 - @dexter-k (nominated himself)
7 - @canadian-coconut (nominated by @wwf)
@boxcarblue (nominated by @rt3958 -
9 -
10-
Enjoy!
Cheers!

Join the Crypto Empire Community