Steemit - Value is Subjective
If you haven't been paying attention, there's been some in house arguments here on Steemit. Here's my take on current issues.
warning: this is a text heavy post targeted toward influential users and developers on this platform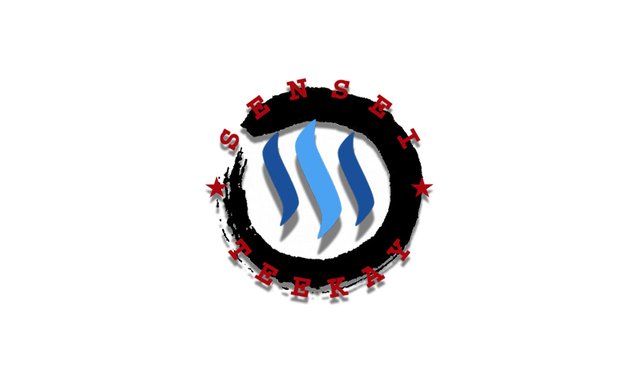 I've been watching from the shadows as users battle back and forth with their opinions, yet I've seen very little constructive conversation. Most of the conversation I've seen has been for the sake of argument. There has been some great points raised, but most think they know what's best for every one else. This is the reason I didn't wish to speak on these topics, but now I feel I must add my own thought to help us as a community, come to an understanding.
Flags
Now, there's been some discussion over the use of flags lately. The discussion has been brought up numerously over the last 6 months, though it seems large stakeholders have taken it upon themselves to dictate the value of certain posts, citing that they're policing content for the good of the platform.
Firstly, there is a current type of flagging method that is considered a sybil attack. Manipulating the scoring of individual posts to better suit yourself, and doing so with multiple bots. There is also those with large stake weight that are dictating posts (not a sybil attack). Dictating the rewards of a post is evidently abusive and devalues the platform in the long term. Not only are you negating the subjective value given from another user, you're also misusing the reward pool in order to better suit your individual perspective of what is or is not valuable.
Secondly, by flagging someone, you're attacking both their reputation and their potential rewards on this platform. From your perspective, you may be doing the right thing by flagging their content, however, you're devaluing another persons account by placing a mark on their name. There is no reason to do this other than if that user is behaving negatively. If someone posts plagiarism, material that is copyrighted by law, that is considered abusive behavior, because it is illegal.
Thirdly, for those of you who disagree with flagging altogether, the flag was created for fair scoring of content and to report abuse. There is the problem of it being used for sybil attacks, but if a user truly believes their flag is necessary, then that is their perspective. They're entitled to their own opinion, just as you are entitled to posting the content they flagged. It costs nothing to create a post, you're not taking any risk in posting that content, and if you're flag before a payout, then consider that the payout was always pending, and was not guaranteed.
Now, personally, I dislike flagging. If I disagree with something, I either try to voice my opinion with reasoning, and if myself or the other person can not reach an understanding, I simply choose to walk away. The same goes here on Steemit. I disagree with a lot of the content that makes it to the trending page, because frankly, most of it is boring, though I do not flag it. I do not think that my opinion is any more valuable than the person who gave it such a large reward in the first place, and I respect that persons opinion regardless, and unless their opinion coincides with abuse and negativity, then I have no reason to disagree with them.
You see, what I find boring or distasteful, may not be for others. My perspective is much different from any person reading this. We are individuals. Saying that a piece of content will not attract new users to the platform is ridiculous. There are individual niches in society of all types, and to disregard that is to be anti-social, which is obviously counter-productive on a social media platform. Also, people are arguing that if we upvote the same individual niche continuously, that also devalues the platform. Well, to say that is to assume that people are going to vote for the exact same thing every single day for the rest of their time here, which is a large assumption to make. I for one vote on different stuff every day.
I believe the term "flag" is negative and that it should only be used to police malevolent activity on the platform, such as physical abuse or other illegal activities that the general public find absolutely intolerable. I would like to see a down vote button, that is simply a metric tool, to voice a negative opinion without affecting someone's rewards or reputation.
Bots

excerpt from steem's whitepaper, addressing sybil attacks
Sybil attacks have become a real issue with this platform, though no one is willing to admit it because we're all involved in it.
Steemvoter and Streemian for example, along with voting bot scripts, give users the option to manipulate the value of posts. This is a fundamentally huge problem as you can see that it goes against the very wording of Steem's whitepaper. How are we supposed to retain a "fair assessment of the subjective value of each contribution", if each contribution is being manipulated.
The counter-argument here is that, "we simply don't have enough time to use all our voting power". We don't have the time to vote on every post, this is true, but that's not what we're here for. We're here for entertainment and to connet. If you're coming here for entertainment or to connect, then you've and allotted time for reading and commenting. You're here to find something valuable worth reading, or someone valuable to connect with. You're not going to scroll through every post, that's ridiculous, but you do have the time to find a couple really good posts, like them or follow the user that created it, and move on.
The metrics of this site are basically a lie, since voting can be manipulated. How do users obtain over 500 votes and yet only have 50 views - sybil attack. Why is it that posts being voted on by bots are attaining such high value - sybil attack. Why is the trending paged based off rewards when those rewards are being manipulated - that's not what's trending, it's only what's being farmed.
By using a bot on your favorite authors, the people you think are worthy of your vote, you're practically post farming. You're farming for curation rewards, plain and simple. If you've created multiple accounts to this end then you're engaging in sybil attack against the platform, whether you agree or not. You're manipulating the metric data of this platform for your own means. This is a real problem for Steemit and needs to be solved.
Before this problem is solved, which I assumed it will have to be if we wish to use metric data in the future, I will be removing my account from steemvoter. I've not created a bunch of fake accounts but I have been running an automatic voter, which attributes to the problem. I've only started doing this recently, and advocated against it months ago, but thought I may as well jump on the bandwagon. Two wrongs don't make a right.
Attacking Individual Users
Some users here have taken it upon themselves to discredit and shame other users. While this is normal human behavior to attack and defend each other, it's destructive for everyone, and with such a small knit community right now, only a few thousand regular users, it's destructive to all of us.
Feuds usually don't last long so I'll keep this part short. If we're truly wanting to add value to this platform then we should do so by acting civilly, maturely, and constructively. If we're building a community like our founding document suggests we are, then we should do so in a fashion that sets an example for others.
If you have a problem with someone, mute them and move on. Don't air your dirty laundry out on Steemit for all of us to see. It's lame, and you look like an idiot when you do so.
Reward Pool
I mentioned this when I was talking about flags, because some users think it's worth dictating. I do not believe any individual on this platform has a right to decide just how the reward pool is to be used. This platform is based off subjective value and so if the community decides, through consensus, that a post is worth x amount, then it is worth x amount.
"Oh, but then I get less". Yes, and what? If we're going to actually achieve the outline set out in the Steem whitepaper then it's time for us to stop being so damn selfish. Who cares if someone is getting a large chunk of the reward pool. Eventually people will understand that one user is getting more than they deserve and stop voting for that content/user.
The real problem is that sybil attacks are manipulating the reward pool. If you're going to be upset about reward distribution, then be upset about automatic votes/vote manipulation!
Conclusion
You can leave your own argument in the comments here if you like, but I probably wont respond. I know that's counter-productive, but I've already seen every argument here on Steemit that is for or against the things I've addressed. Quite frankly, I don't care, but I felt I had to voice my opinion either way, as I too am a user of this platform, and just as some of you think you know what's best for all of us, I know what's best for my own experience.
I would like to see a Steemit that has a fair system, free from sybil attacks and manipulation, with legitimate metrics, and is a place with real etiquette. The day that happens, I'm sure we'll see a lot more users adopt the platform. Most people are good, and want something that's good, if you deliver that then you'll create true value for the platform.
Peace out Steemians.
---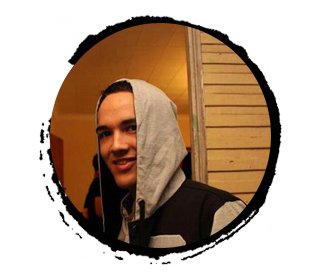 Thomas Te Aroha Kohi
Owner/Producer, Thirsty Records | Hip Hop Artist | Entrepreneur
Born in New Zealand and resides in Australia, Thomas writes about many different subjects, mostly about those that affect him at the time. He likes to philosophize about each subject and does the same in his music. Addicted to knowledge though no scholar, Thomas tries to be original & true in his quest to better himself.
Follow him here for more