Just writing a long post without any separation between paragraphs and throwing images in tends to look really bad and many users still struggle with markup and styling their posts so I'll try to highlight and explain some of the best techniques to make your post stand out and look amazing. Lets jump right at it.





As I said, just writing a bunch of text and not adding some spacing between paragraphs looks bad and makes it really hard for the reader to concentrate on the the text and if he needs a brake it will be really hard to figure out where he stopped unless he overlines the point at where he decided to stop reading.
But if you include some space and separate your post a bit, it will look much nicer, improve the flow of your post and make it more pleasant and easier to read.



Images are a crucial part of the aesthetics of your post but sometimes they are just too big or don't fit as they should. You can easily fix the size issue by resizing your images in Photoshop or any other image manipulation program.
If you want to position images to the left or right and/or make text wrap around them you can easily do that with a simple line of code.

---> to make them go to the left side or


---> to make them go right


--- >obviously centers your images
Confused? Let me show you what I'm talking about.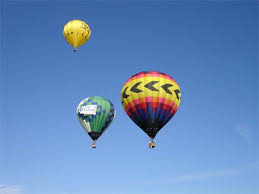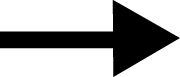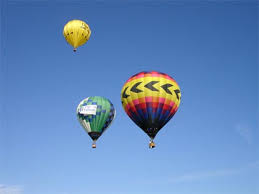 <"pull-left">
Sample image source
---
I hope you can see how this can be really useful and make your posts stand out. It's also great when dealing with large pictures that you don't want to resize. Because they will be automatically resized to a much more acceptable size.
---


Adding titles to your paragraphs is another crucial thing because it increases the flow and readability of your post. Gives an quick explanation and a hint on what the paragraph will be about. For titles you will need the following code.

Titles are marked with h 1-6 and with 1 being the biggest and 6 the smallest.




You can also make your owntitles as I did for this post very easily. Just write the desired title in the font you want, export it as a image and paste in. Just be careful to use right sizes around 12pt.
---


Not quoting someones saying and using it for your posts is considered plagiarism.
I think this one is pretty self explanatory but I still see some users citing a bunch of text without quoting the right way. This actually might get you flagged so be sure to always use > "Your desired quotation" to quote. After > press space and start writing your quotation and when you are done press enter 2 times and write the author.
If you press a couple of spaces before your authors name you will get a cool looking font like this.
 @runicar

---



Links are another good thing to throw in your because as with quotations you might get flagged if you don't put them where they are needed. So if you are using an image that isn't yours be sure to state source like in this example.



This will convert text "Source" into a hyperlink that will open https://steemit.com/ check it out Click Me
If you want to make your links smaller you can use


It will look something like this link tekst



Add your own personal touch to the post, something that will make it stand out and make it unique. It could be anything. A nice picture placed in just the right place or using customized titles and letters. You could also start your post with a capital letter like they do in the newspapers. That would be really cool.
I forgot to mention that you can also center tekst :)

I hope this helps. If you got any questions feel free to ask.
Have a great day and start styling your posts!