Celebrating My 1st Year Anniversary on Steemit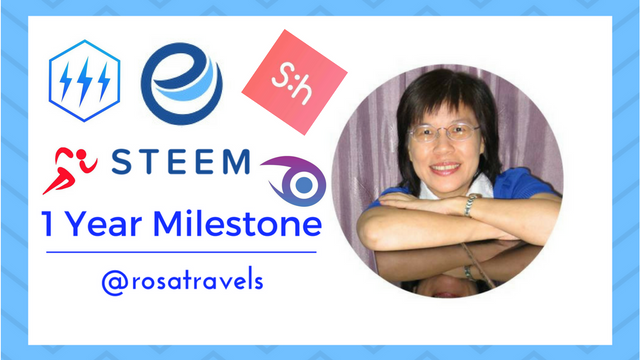 I joined Steemit exactly on this date last year: August 16, 2017.
Here is my first Steemit post image: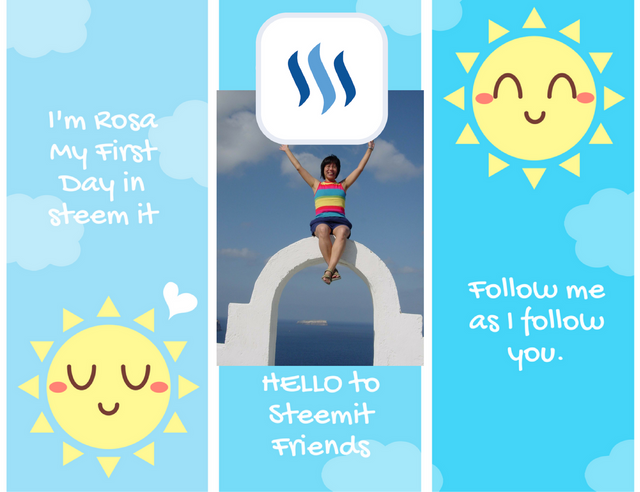 It's hard believe that this one year has gone by so quickly. So many things were accomplished during this time. I survived! The fact that I am still here today means that there are a lot more exciting things ahead of us to accomplish still.
I've been writing these monthly milestones to help Steemit newbies, and this is my 12th milestone today! I write these milestone to help newbies, to give you some resources so that you can learn from our successes and failures, and know what works and what doesn't work on Steemit.
My Reputation Score - 69.18
I didn't make it to the 70 mark and missed it by a few .82 decimal points only. I hope to make it to 70 next month.
I have 2168 followers
I have written 495 posts
I first came into Steemit to share my travels thus this username @rosatravels.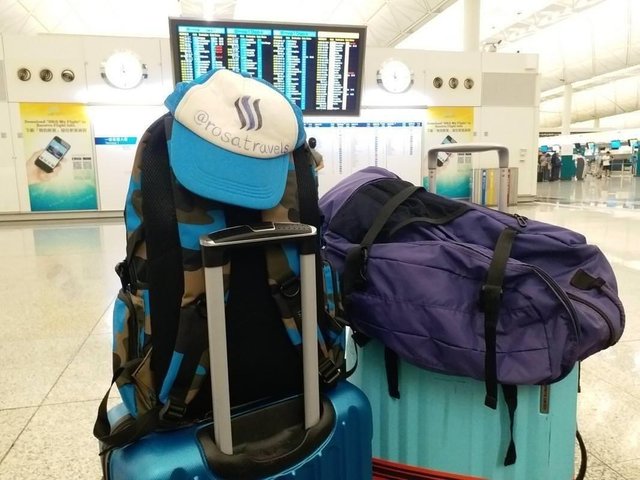 I blog about the many places I visited and met a lot of fellow Steemit travelers along the way. Traveling is fun as it broadens my heart to embrace new cultures and new people into my life. We have so much to learn from each other.
Today, I continue to blog about my travels in Turkey. I've been there 4 times already and the most recent trip was last Sepetember. There is so much to write about the culture and the beautiful land of Turkey. I am still stuck at the 'hot air balloon ride' over Cappadocia because of a lot of other adventures had come into my Steemit life in these past months. I still try to keep up my "Photo Challenge" for my Steemit followers so no matter how busy I get, I make sure I upload a travel photo every day.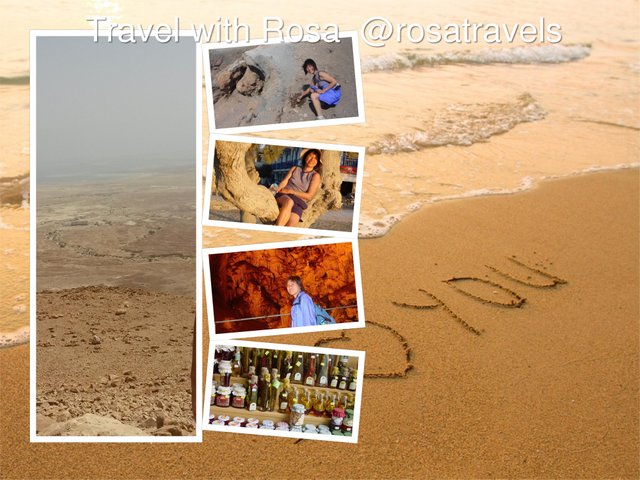 ---
Words of Encouragement to Steemit Newbies
I remember when I first came on the Steemit platform last year, I was really lost and didn't know where to go to or who to go to for guidance. It is for this reason that I create these milestone posts because this would have been exactly the kind of post I wanted to see to give me some 'light' and guidance to move forward from day to day on Steemit. Today I have one BIG advice for newbies.
My Biggest Advice to Steemian Newbies: Get involved with Communities!
Steemit is about Community. It is community that draws people together in passion. While it is true that blogging on Steemit can be a personal thing, no man is an island. Even when I travel, I always end up being in companies of people. The same goes for Steemit. So for the rest of this post, I will share with you some of the Steemit communities that I have joined that had helped me gain my reputation status to almost 70 in one year's time. That is quite an accomplishment on its own. If I can do it, you can also do it too.
I recommend the following Steemit communities to all newbies!
1. Esteem Surfer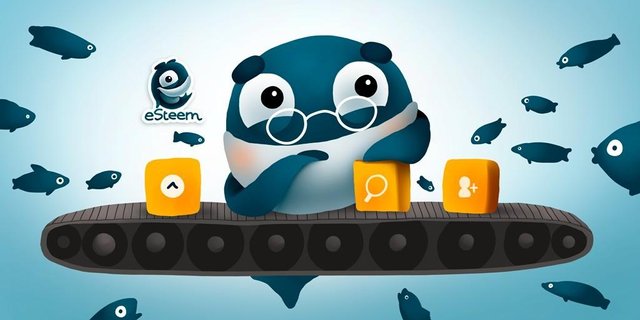 Esteem Surfer is my favorite Steemit Editor. I am using this app to create today's post. I like the interface and especially the side by side view in the editor mode. You actually can preview your entire post without the need to scroll down to see how it looks. This is most efficient for bloggers.
I have always liked the eSteem mobile app and when this desk top client app came out, I just love it. If you are a newbie, come to the esteem website and meet @good-karma and the esteem family. I've joined this community and enjoy having a part to translate the eSteem Tips into chinese. Follow the @eSteemapp news blog.
2. Smartsteem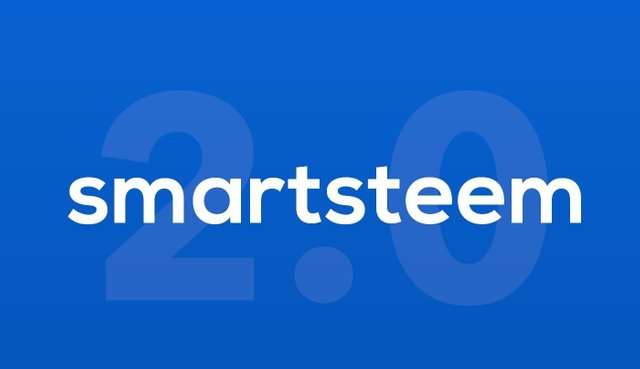 Source
Smartsteem is a good platform to learn about voting bot that focuses on content quality. I am one of the Smartsteem reviewer and came to know many new Steemians in the process. Steemians get whitelisted with Smart scores to enable them to use the platform for promotion. While you go on holidays and do not have time to curate posts, register with them to do the daily upvoting job for you. You can also join their referral program with my referal link here to get rewards. They have helped many communities to grow on Steemit and you will love their service.
Recently Smartsteem 2.0 was launched. Lots of new changes took place on the website and the dashboard is so easy to use now. @therealwolf works day and night to create a user-friendly platform for everyone. Join us. I hope to see you inside to whitelist your Steemit blog, so make sure your blog is filled with quality content.
3. Steemhunt Platform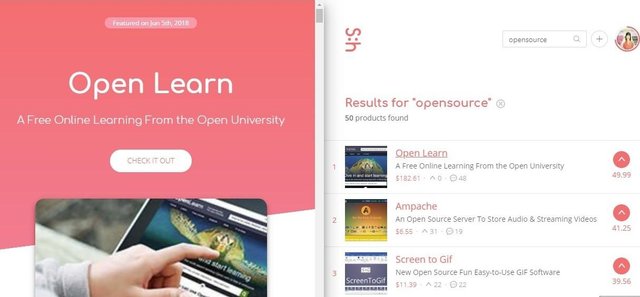 Steemhunt is a service built on Steemit where you can get rewarded by posting new and cool products on their platform on a daily basis. Many new Steemians have said to me that they do not have too many ideas of what to post each day. Join Steemhunt and you will have things to post and can get rewarded for your effort. The key is to participate and be active on their platform. 100 hunts get upvoted each day, and each hunters can get 3 comments upvoted by their team.
I joined Steemhunt for the fun of it in the beginning to support @project7 and the team. The platform has gone through a lot of changes to help all hunters involved in an engaging manner. Whenever I can, I still try to contribute a new hunt to the platform to keep the momentum going, so that the platform can grow to fulfill its own mission to the next stage soon.
Started on August 13, 2018, Steemhunt is giving away HUNT tokens on a 1:1 ratio to the amount of Steem Power that you hold. The airdrop is presently ongoing and so far today, only 7% of the 100M Hunt tokens are claimed. You still have time to claim your HUNT tokens this week, so if you have not registered with them, register today and claim your HUNT tokens. It's free. You can read more about the airdrop in this post.
4. Actifit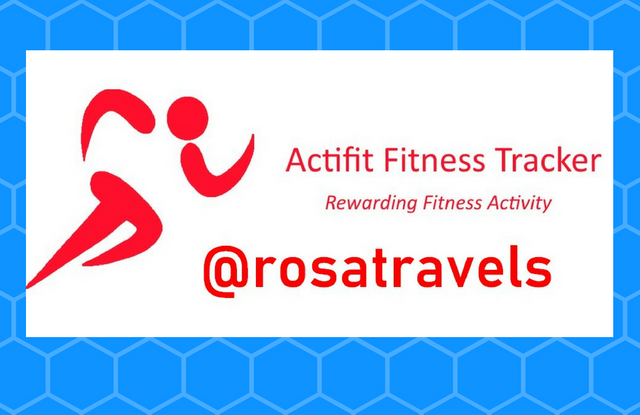 Actifit is the new kid on the block headed by @mcfarhat, the founder. You get rewarded daily by doing exercises. Imagine that! This should be a motivation to get you moving so that you can start counting your fitness steps daily.
Download the Actifit app in Google Playstore. The iOS version will be out in this coming week or so. I am one of the Actifit Ambassador and have written a short tutorial here to get you started.
If you are holding a good amount of SP, I recommend that you delegate your SP to Actifit as the reward they give to you in return is great. It is a ratio of 1:1 on a daily basis. Yes, you read correctly - DAILY basis. If you delegate 1000 SP, you get 1000 AFIT tokens everday. Imagine how accumulative of the number of tokens that can become. If you delegate 1000 SP, you will collect 30,000 AFIT tokens by the end of the first month.
Go for it as Actifit now has managed to collect 96K SP. I plan to delegate more SP to this project to help it reach 100K SP this weekend. This is a good project to support as it helps everyone mindful to stay active, to maintain a number of steps in your daily exercises to keep fit and healthy.
Last but not least, @Utopian-io has been my favorite platform in this past year on Steemit. I have promoted Utopian many times in many of my Steemit posts. I have made so many friends and colleagues on this platform. I am very much thankful to @elear for his vision for Open Source movement. Finally when this Utopian launched in October last year, I was able to give back to Open Source Project owners of the many softwares that I have used in my business as well as a web master.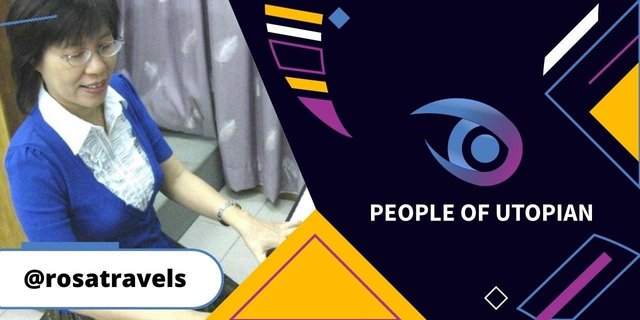 When I began in October, I tried to contribute with whatever professional skills that I had to make the Utopian platform grow. For any new community to grow in its early stage, loyal steadfast users are needed. It was a lot of fun for me to watch the vision of Open Source Economy turning into a reality with all our contributions. By November, I became a moderator and concentrated my work on translation. Came April this year, I moved on to contribute to the video category which is something I am skilful at as I have been a Udemy and Skillshare instructor since 2011. When June came, I concentrated on being a Community Manager for the Translation Category in the Utopian-Davinci collaboration for FOSS projects.
If you have skills in development, coding, tutorial, blogs, visibilitly, graphics, copywriting, analysis, translation, bugs hunting, documentation, suggestions, etc, Utopian empowers all professionals to bring value to the Open Source movement in your contribution. In the end, you also earn rewards by contributing to your favorite Open Source projects which is exactly what I have done in the past year.
If you have not signed up, sign up today here.
Conclusion
It has been an awesome year. I want to thank all my followers for you constant support, comments and feedback you have given me in the past year.
Let's continue to work together for the good of the Steemit platform!
Let's continue to Steem on!
Thank you for your attention,
Rosa
@rosatravels

Thank you reading this post! If you like this post, please upvote, resteem, comment and follow me in this series.
谢谢你的阅读!希望你喜欢。如果你喜欢我的分享, 请点赞并跟随我。