This is a young platform and community, and we're still in process of determining fair rules and protocols.
Yes, the whole philosophy of decentralization is supposed to embody the core principles of a lack of censorship, free speech, and such. Yet, like any social space, there needs to be some rules set in place.
i.e. no spam.
Straight up: spam is NOT cool.
And whether a person manually spams posts with complete disregard to the content they're posting on, or uses a bot to automate replies attempting to drive traffic back to their account and gain followers - this is a practice that is not acceptable.
So... when we come across people that seem obliviously ignorant to the fact... what is the appropriate response?
I, myself, was faced with such a situation today. And, maybe the offender got the blunt end of the stick as I was not in the best of moods to start with, though I chose to take a stand.
It wasn't the first time I saw comments of such a nature. i.e. "Nice post. follow me."
Yet, it clearly wreaked of spam.
And looking at the offender's account, I saw he had made dozens of the exact same comment on plenty of other posts today. Chances are, he set up a bot to do so. Though, that piece is irrelevant.
Straight up - I don't appreciate this community being degraded with this type of conduct. And as an investor in the platform - via an accumulation of Steem Power I've kept locked into the community - I chose to exercise my voting weight.
First, it came with a comment in response to his spam: "Stop it. Such spam is unacceptable. You will be flagged to diminish your reputation score if you keep up the inappropriate behavior."
Well, a couple hours later... turns out the warning was not heeded.
So, I followed through on my word.
Only a fraction of his spam comments flagged - yet enough to decrease his reputation score from 35 to 5.
Yeah.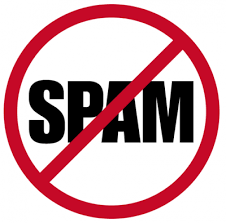 Now, that may seem like a pretty heavy hand.
And yeah, that might seem harsh, in spite of this "supposed to be" a platform free of censorship.
Yet, rules of conduct are rules of conduct.
I don't particularly like the fact that I did this. But if an example isn't set, then what...?
Are we seriously going to just all sit around and watch members like that disrespect the community and its members by blatantly falsifying comments in order to gain followers for themselves while giving nothing back except bot-automated spam begging for attention?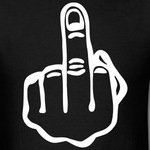 Are my actions set in concrete? No.
I gave the user another piece of feedback letting him know clearly the consequences of his actions. Should he choose to redeem himself by acknowledging his errors, stopping the inappropriate behavior, and expressing a commitment to changing his ways to restore integrity to align with the rules of conduct for the site - no spam - then I would happily unflag many of his spam comments to restore his reputation score.
So, the ball's in his court.
I'm no whale... merely a 1/10th of what weight the true whales are throwing around. Nonetheless, I do have enough Steem power to inflict a signficant hit on an account whose behavior is deemed inappropriate. And spamming comments fits into that category.
Truthfully, it's a bit humbling to confess this all in the open like this. I don't particularly want to risk being perceived as some tyrant who unfairly inflicts censorship on the poor minnows.
But, having invested so much into this site, I might have a certain responsibility to it as well. Namely, using what power I have been granted to guide the direction of conduct in alignment with the cultural codes it's been commonly agreed upon are and aren't acceptable - such as no spam.
So that's that.
And I share this, to take a stand and set an example.
Straight up - spam ain't cool.
If y'all wanna munch down on that highly-processed, preservative-saturated canned pork shit Australians love so much, knock yourself out. But the kind of "spam" that takes the form of soulless, self-serving, automated comments that are nothing more than clickbait intended to draw users back to one's own page with offering nothing of substantial value in return... maybe we should exercise our power to curb such behavior.
Call it censorship if you want. Or, call it leadership. Or anything in between. Or don't call it anything at all.
Of course, some may continue attempting it. But the more we stand up against it, the less likely it'll be to continue.
Call me old, grumpy, intolerant, or whatever you might. But fact is, I have been growing intolerant of bullshit.
This platform is pretty fucking awesome. And fucktards contaminating it with spam degrades it. Period.
So, let's squeeze that shit out.
It doesn't mean we have to be ruthless dictators. But, the lines in the sand must be drawn.
Kids wanna play... they gotta know the consequences of breaking the rules.
Yada yada yada. Badda-bing, badda-bam, badda-boom.
And, I'm out.