What is Steemit?
In answering this question, I've often used whipped out something that I think people could related to, like, "it's a cryptocurrency-backed social media platform."
Though if we dig into the details - and details are important - that is inaccurate.
What IS social media?
We've become so immersed in Facebook, Twitter, LinkedIn, and the whole social media world, that we haven't really even thought too deeply about what social media is. Which is fine. Though moving forward into a new era of Web 3.0 as blockchain technology becomes integrated into emerging economic and collaborative models, it's a key distinction to make.
In Blockchain Revolution - a book I'll continue to highly recommend reading - Don & Alex Tapscott speak of the three waves of the internet. The first was the Internet itself. Second was social media + mobile phones. Third is blockchain. Right off that bat there - blockchain is a different ballgame than social media. Let's look at the definition of "media" to clarify why:
the main means of mass communication (broadcasting, publishing, and the Internet), regarded collectively.
We're all familiar with the "mass media." The "press." TV. Radio. Magazines. Various publications and outlets birthed in the last century's model of getting information to mass populations and competing for their attention.
Steemit is different.
In one sense, it is a means of communication, broadcasting, publishing. But in a sense that is distinctly different than conventional media which is much more one-directional in the transmission of information - versus a platform such as this which is collaboratively engaging.
Yes, we can still publish content as we would on other social media sites. But there is an inherent cultural protocol in this community that fosters thoughtful engagement to a different degree than mere comments on a status update. On the surface, it could be looked at as the same. But we all know and sense there are dynamics at play here that differentiate the platform - much which can be attested to both the reputation system and voting/rewards mechanisms...
On social media, everyone is free to shout their opinions and criticisms of content without consequences. You know the heated debates, trolls, and hateful attacks that take place in Facebook's comment threads - people displaying their absolute worst to the world, feeling justified in asserting their superior viewpoints and showing utter disrespect for anyone who opposes. And perhaps such is a consequence of media, as people come across information that conflicts with their beliefs...
Here, trolling is innately discouraged, given people know there is a consequence. The dynamics have been established with the reputation system such that conditions are in place to foster constructive community dialogue, and anyone who shows blatant disrespect for the community and its values of respect and contribution of value receive an impactful penalty for participating in disrespectful and inappropriate ways. This dynamic alone sets the platform far apart from any form of traditional "social media," as it no longer becomes about simply sharing and commenting on content, but participating in a shared space in which value-driven engagement is encouraged through a protocol designed to enrich the community with QUALITY content members see worthy of rewarding directly for its addition to the value of the site - versus social media, where the economic "value" is determined by what generates attention for advertisers, irregardless of it's actually shit content making users stupider.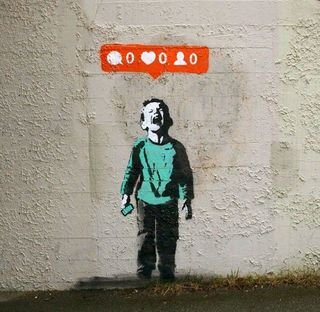 Secondly, with the rewards/voting system in place on Steemit - it is no longer a one-way street of broadcasting content. Rather, each story posted becomes a collaborative process through curators' voting to determine which of the content brought to the site is worthy of being raised to the attention of members.
Facebook may have its feeble feedback mechanism of Likes (and now hearts, laughing, and angry faces) - which again, might serve Facebook's priorities of algorithmically determining what content is valuable to its advertisers - media companies being in business solely due to the advertisers who pay them. Yet, a voting system like Steemit has implemented is a completely different ballgame - it is not just media integrated with a popularity contest - it is, moreless a democratic collaborative playground.
In the world of social media, there are shareholders and users - users existing to generate profit for shareholders.
On Steemit, there are stakeholders. Period. Users contribute to benefit the whole. Not advertisers. Not shareholders. Content creators have the economic incentive to produce QUALITY content. And content curators have the economic incentive to ensure the content coming to the attention of users is valuable to users.
These are very significant differences.
Of course, those of us who've been here from the start, or who have really immersed ourselves in this game have increasingly seen the power in an innovative collaborative model like Steemit is experimenting with. However, it may be important to keep these outlooks at the forefront as we continue sharing this platform with others and new members arrive, wondering what this whole thing is.
Yes, we could use the comparison to "social media" in attempting to explain what Steemit is. But we would not be doing anyone justice by lazily resorting to such a simple description, when the underlying dynamics such as those detailed above hold profound implications for separating the platform apart from Web 2.0 models and are key to understanding where we are heading in the blockchain revolution as it transforms the nature of our collaborations and economic flows.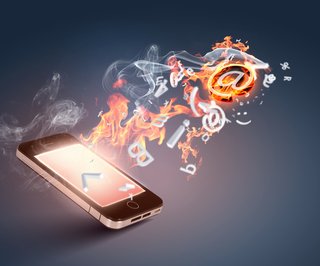 Tying back to a Luke Mason quote pulled out for the Bridging The Gap To Web 3.0: Authoring Narratives To Accelerate The Blockchain Revolution post made a few days ago:
"If you guys really want to build web 3.0, you need to build a new language that doesn't hide the differences, but instead aims to expose the difference in how this technology functions and operates. You should embrace, encourage, and most of all, engineer difference."
While he was talking about Ethereum, this outlook holds just as true for Steemit.
Steemit is not just a social media platform.
If anything, it might be a catalyst to transform social media as we know it.
While projects like Synereo, Akasha, and Yours are following in the footsteps, planning their own unique approaches to integrate "social media" and cryptocurrency, Steemit has made leaps and strides in its leadership in the Web 3.0 space.
Steemit is changing the game.
And as such, we owe it the decency to upgrade our language that powerfully communicates its differences.
To truly best serve this community and movement, we should embrace, encourage, and engineer difference in the ways not only this platform operates, but in the ways we view and explain this technology, ecosystem, and collaborative model to others.
We are on the leading edge.
Let's act like it - kicking the old "social media" definitions off the edge, creating innovative narratives and writing consciously to open the gates to this exciting new world we're entering without the confusion of comparisons against outdated models clouding our perception of what possibilities are to come.
Giddy up... ;-)